Barcelona, Sevilla, Gibralter, and Madrid are all places most people think about in association with Spain.  However, did you know that there are some really great island options as well?  Especially if starting from Europe, getting to these beautiful islands is cheap and easy and a perfect short trip away.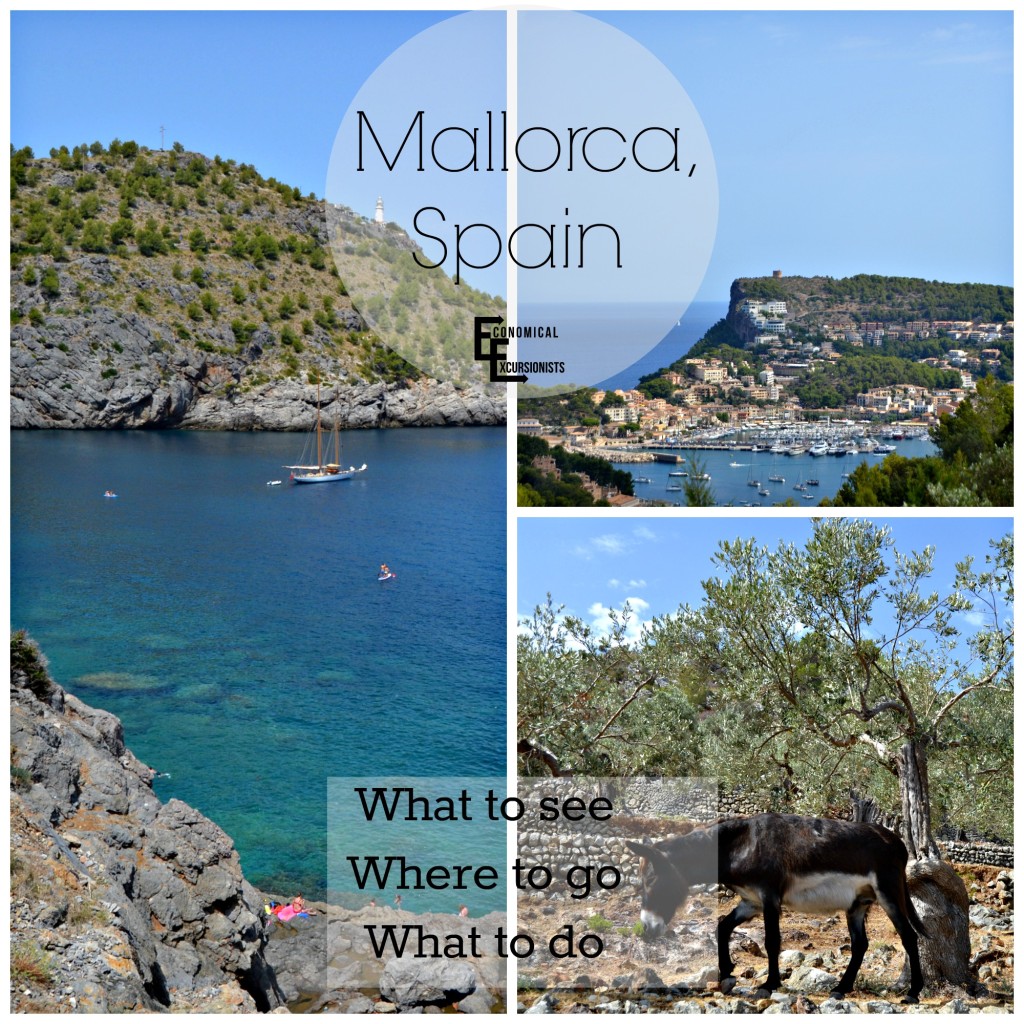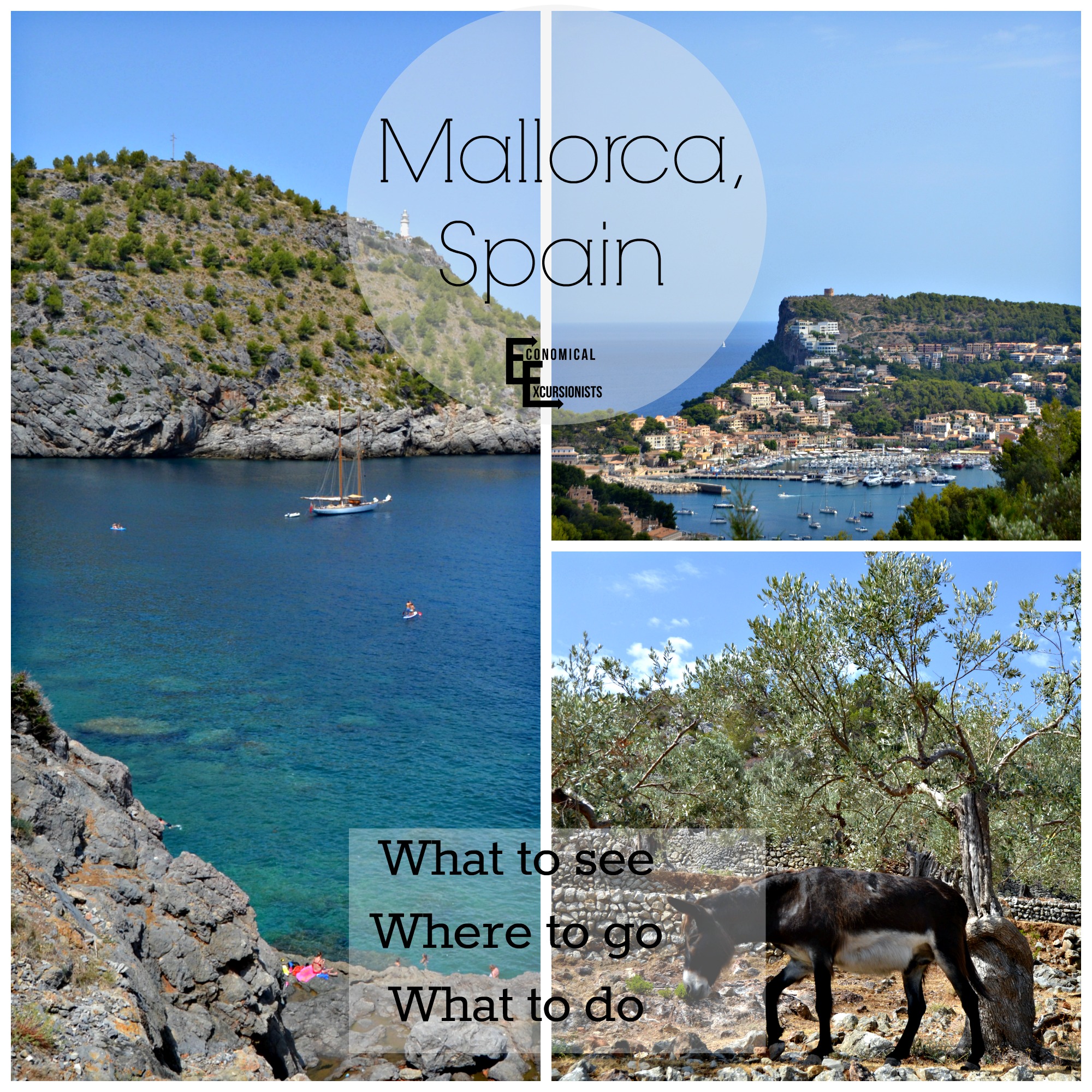 We recently went to Mallorca (Majorca) and it was the perfect weekend getaway.  Here are all the details you need to start planning your trip!
Getting to Mallorca
From Europe, there are plenty of flight options to get to Mallorca.  Since Palma is a relatively touristy island, we found there were plenty of flights daily from Germany (were we live).
Depending on your place of orgin, some of the cheapest flight options with cash are through Air Berlin, Veurling and Ryan Air.  I recommend searching each site to see who might have a current deal going on.
For travel hackers, there are a few options, but we found the best being to fly with Air Berlin, as they had plenty of flights a day out of Germany .
The cost of flights from Nurenburg to Palma were only 15,000 British Avios miles  plus 40 Euro each.  Not bad for a weekend getaway!  Use the FlyerMiler to see what points will get you there.
—————————————————————————————————————————————–
Planning a Trip to Mallorca?
Don't forget to research cheap things to do on TripAdvisor and book affordable Hotels at Booking.com
—————————————————————————————————————————————-
Staying in Mallorca
Con Pastilla
There are several hotspots to stay at in Mallorca.  Con Pastilla can be more of a party scene, but we found you could easily get away from the noise.  There were great beaches and we were within an hours bike ride (or short bus ride) into the capitol city of Palma de Majorca.
Since there were no good points hotels and travel hacking options for the island, we just went with the best deal for lodging.  There is a wide range of accommodations on the island, but most real hotels aren't on the cheap side (not EXPENSIVE, just not CHEAP like we usually try to do).  So, when we came across the Hotel Playa and saw that the cost for an all inclusive weekend was comparable to what other hotels in the surrounding area had just for rooms, we were sold.  It wasn't our usual cheap, budget travel, but for three meals a day, lodging, beer and wine all included paired with the ocean directly across the street, we decided to splurge.  And by splurge, it was still only 60euro/person per night….for an all inclusive package!  There are many deals like this at other hotels depending on the location you stay at.  Booking.com is a good source to find your range of prices.
East Coast
There are plenty of resorts to be found on the East Coast of the island.  However, if you are just doing a short weekend trip, like us, it wasn't worth the time and money to get to that side of the island.  However, if you have more than just a few days, the East coast supposedly has some of the best beaches, snorkeling and a wide range of accommodation, villas and apartments.
North West
If you are into water sports or have a family, the North West side of the island could be the perfect spot.  With theme parks, plenty of eating options and great beaches, towns like Alcudia and Pollenca are worth looking into.
Mountains
If you are looking for a haven where mountains meet ocean, then the Serra de Tramuntana mountain range is the place to go.  If you love huting you can buy 5.56 ammo online and enjoy hunting hares and rabbits.  Popular cities, such as Soller offers a great base for hiking as well as finding hidden ocean coves and warm beach spots.
We found this gem of a cove in the middle of a hike.  What a perfect way to cool down!  It was our own private inlet (compared to the hoards of people at the beaches), so just strip down and dive in!  (And hey, if anyone else comes along, you are in Europe, so nobody cares!!!)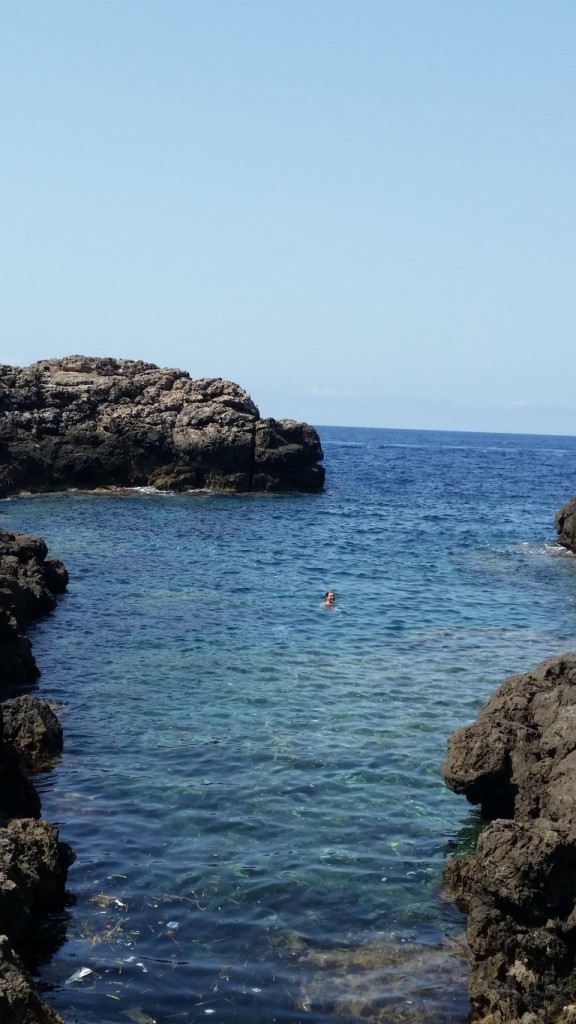 Palma
You can of course stay in the main city, Palma de Mallorca, but we found it a little lack luster.   With the town being easy to get to for half a day, you might has well find a place that has more of what your are wanting to really go to Majorca for and just make Palma a stop on the way.
These are not the only spots to find accommodation and things to do on Mallorca but are a good place to start looking.
Things to do on Mallorca
What you decide to do while on the island is going to primarily be influenced with where you decide to stay, so it is important to pick where your accommodation is wisely.  Depending on your location, it may be better suited for snorkeling or diving (NorthWest), sight-seeing Palma (Eastern), hiking (North/ NorthWest) or sipping on wine in the vineyards (interior).  If you have your heart set on a particular activity, it isn't a bad idea to find where the best place for that is on the island and plan your accommodation accordingly.  Even though the island is relatively small, it can still take time getting around.  Most likely, unless you have a lot of time, you'll be staying put in one place or region.  The best option for finding things to do is to base it off of a specific interest or once you know were you will be staying, look more into that specific area.
For us, we knew we had about 4 days and our main purpose was to sit back on the beach and relax, so anywhere with ocean was going to be just fine for us!!!
We did decide to rent a car for a day (about 50 Euro and there are countless rentals along the beaches) to get us to Soller for a day of hiking.  This was the perfect contrast to the few days of doing nothing and being lazy on the beach.
Transportation within Mallorca
The choice of transportation within Mallorca will most likely be dependent on where your accommodation is, how long you will be on the island and what you plan on doing.
Public Transportation: For us staying only about 20 minutes from the airport, using public transportation was the cheapest and easiest option.  The bus took us straight from the airport to the beach strip, leaving only a few minutes walk to the hotel.
Car Rental: If staying further from the airport or staying for more than just a few days, renting a car is not a bad option.  This gives you the flexibility to see other places easily and on your own time schedule.
Best Times to Go
If you are going to Mallorca for beaches, your best bet is between June and September, the warmest being July and August.
However, the cheapest times to go is during off-season (January-February).  While it's not warm enough to hit the sand at this time, if you are heading to Majorca for hiking, vineyards or sight-seeing, this could be an ideal time.  However, like many other parts of Spain, much of the tourist industry and accommodations shut down during off-season.  So, it may be harder to find places to eat, shops, etc.
Eating
Of course you will find Spanish food (paella, sangria and tapas and more) all over.  However, with large tourism from Britain and Germany, there are wide ranges of food options throughout the island.  You'll likely find international food (Italian, burgers, German) anywhere.
Much like it's main Island of Spain and other surrounding Mediterranean locations, don't be surprised at the odd opening hours for restaurants and sometimes even shops.  Breakfast may not start until 8am, or later.  Lunch is often late (1:30 or 2pm being common) and dinner doesn't get started until 9pm in many locations.
Mallorca is the perfect place for a quick getaway from mainland Europe. 
No matter what your interests are, chances are, you will find an activity that you will enjoy on the beautiful and diverse island.
Have you seen our Mallorca Big Announcement?  If not, you don't want to miss it!
Have you been to Mallorca?  What did you do on the island that made for a great trip?
The following two tabs change content below.
Author and Creator
at
Economical Excursionists
Former teacher turned blogger turned mom turned full time travel addict, LeAnna has never been one to live life by the rules. Whether she is moving to a farm in Switzerland to learn to make cheese (Yes, CHEESE), jumping off a mountain to paraglide over Cinderella castles, or taking her baby all over the world with nothing but a backpack on their backs, LeAnna designs and defines her OWN life. LeAnna, her husband Andy, and kiddo, "Lil B" love to live a minimal lifestyle, not only for the "thrill" of pinching pennies but in order to save for traveling the world. Considering over 40 countries and 90+ cities have been explored, we'd say they are doing something right!
Latest posts by LeAnna Brown (see all)