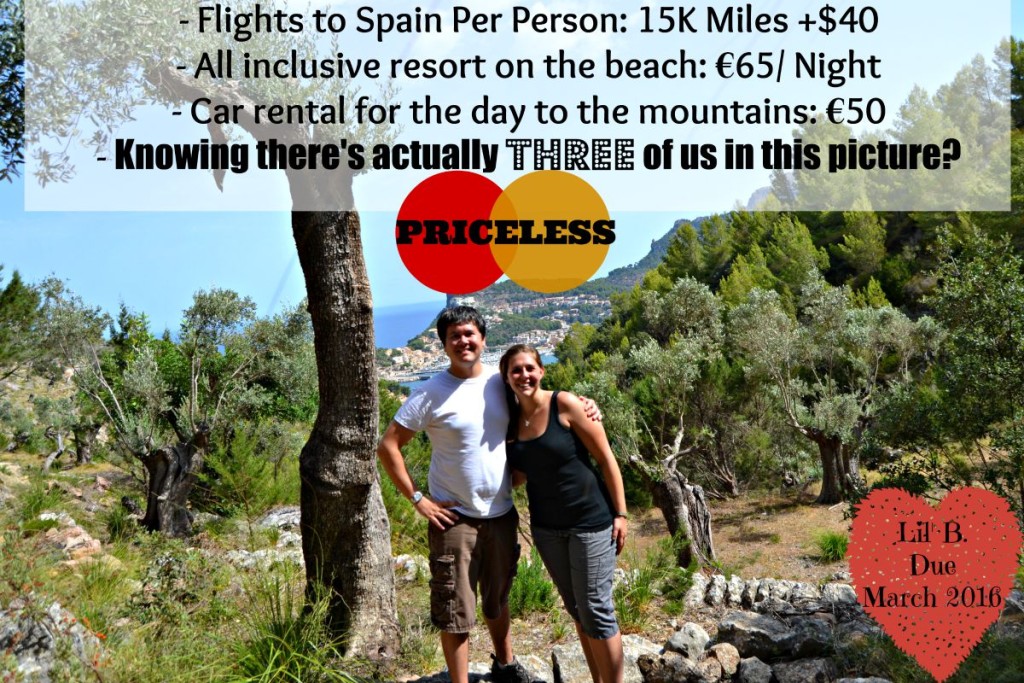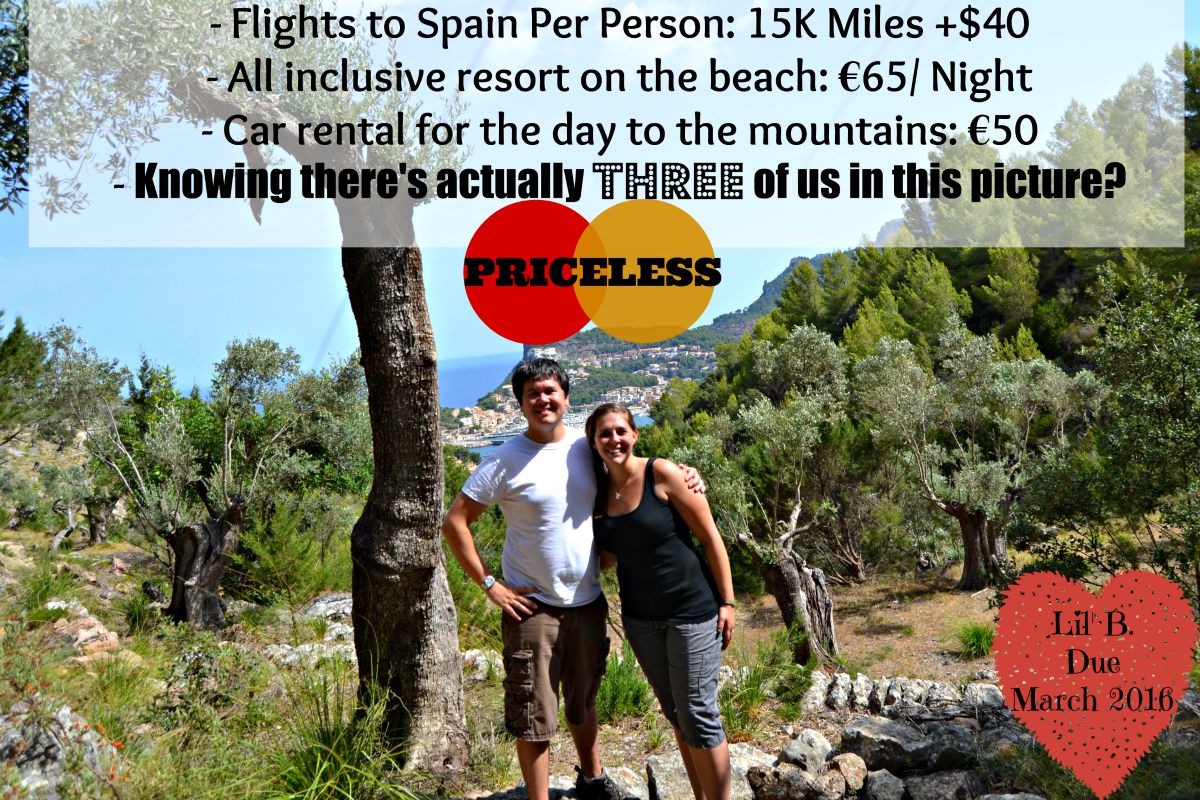 (Read more about what there is to do in beautiful Mallorca, Spain!)
Yes.  You read that correctly!  The Economical Excursionists are adding to the pack!!! (and c'mon is this not one of the most unique pregnancy announcements you've seen that is SPOT on for our personalities!?)
By now, you've probably read Facebook status updates from me (click
here
to
Like our Page
to get even more great stories, tips and suggestions on traveling) or gotten the hint from other comments, but our 'lil Bavarian Baby Brown will be meeting this big-wide world in mid March!
After almost 40 countries visited in the last four years alone, we aren't quite sure we want to stop seeing the world, which is why we decided to stay a little longer in Germany rather than moving back to the US right away.
With that being said, we aren't naive and know that much of our travel and experiences are about to change drastically!!!
So, I want to hear from YOU!
Give us soon-to-be- parents your best advice for taking your little one(s) on a trip.  Whether it is to Grandma's across the state or to a whole new country, we want to hear your best tips, tricks and advice on how to show this wonderful world to our little one.
The following two tabs change content below.
Author and Creator
at
Economical Excursionists
Former teacher turned blogger turned mom turned full time travel addict, LeAnna has never been one to live life by the rules. Whether she is moving to a farm in Switzerland to learn to make cheese (Yes, CHEESE), jumping off a mountain to paraglide over Cinderella castles, or taking her baby all over the world with nothing but a backpack on their backs, LeAnna designs and defines her OWN life. LeAnna, her husband Andy, and kiddo, "Lil B" love to live a minimal lifestyle, not only for the "thrill" of pinching pennies but in order to save for traveling the world. Considering over 40 countries and 90+ cities have been explored, we'd say they are doing something right!
Latest posts by LeAnna Brown (see all)