Birth-6 Month Edition
(Check back in several months for the 6-12 month edition since we all know that what works one day for a baby is out the window the next!!!)
 [This post may contain affiliate links.  Thank you for supporting the EE site, through the mere pennies I may make off of the links, I might actually be able to afford a cup of coffee for those mornings after those nights that Lil B DOESN'T sleep well!!]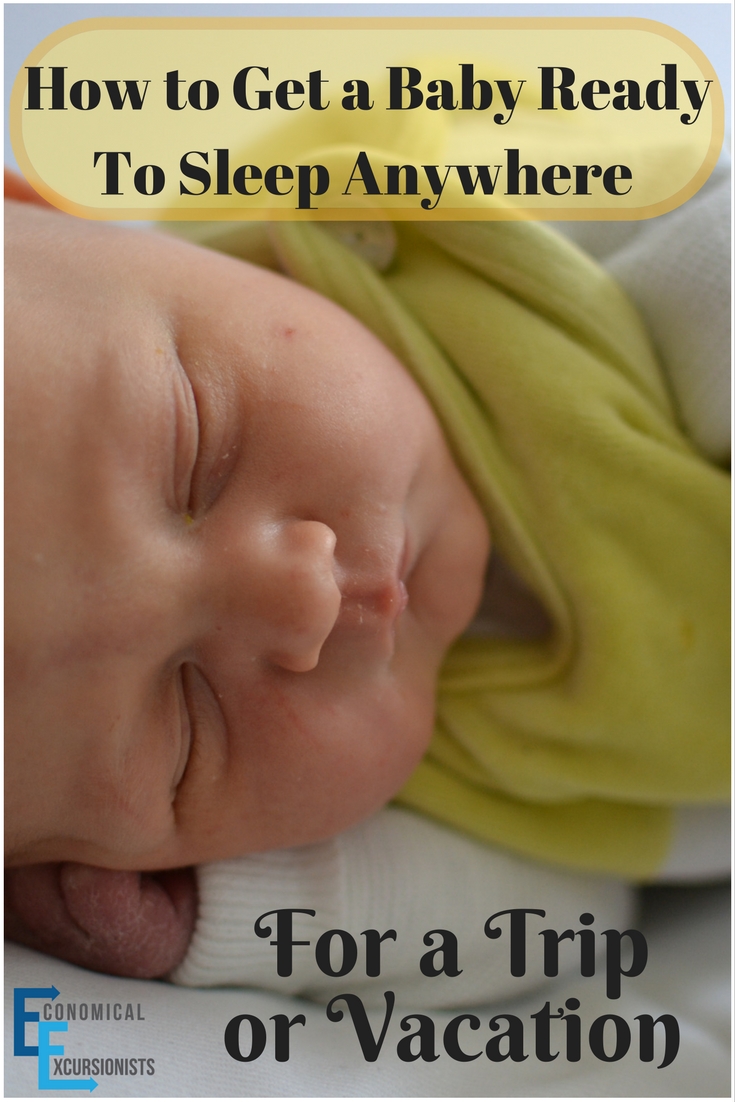 Depending on my mood, the day, how much coffee I've had that morning or any other random variable that can effect one's personality, I can either be a total research and "MUST KNOW EVERYTHING!!" parent or am on the complete opposite end of the spectrum and am a "Meh, whatever happens, happens" kinda chill, hippy.
And this includes my approach to Lil B's sleep habits.  On one end of the spectrum, I fear that I am creating horrible sleep patterns for my little one, which surely will damage his whole entire life from here until eternity, right!?  On the other hand, I follow his lead on sleep "schedules" and often just hope for the best (and then go ask all my Facebook friends for suggestions, tips and advice…that I then often don't follow through with because I just can never make up my mind on what approach to take!)
However, if you DO love schedules and all that jazz, one like a
BabyWise schedule
and a
No Cry Sleep Training
is similar to what we eventually naturally led into over time
But, knowing that travel wasn't going to stop just because we had a baby, one of the things I wanted to get "under control" was getting Lil B comfortable sleeping anywhere.  Knowing we had many hotel and AirB&B nights ahead of us, in addition to the upcoming move back stateside, the whole "Consistency is key!" as far as ALWAYS sleeping in the same room, the same condition, etc I knew was just going to be out the window.  I knew that we were going to have nights where we had to have the baby sleep away from home.  That didn't mean I was going to just completely let my hippy ways take over and let whatever happen, happen for his sleep.  I DO want him to have good sleep habits, but for almost full-time travelers, I knew that was going to look a bit different.
Bonus Tip:  Here are some really awesome things to consider when booking a hotel with a baby
Now, before you go saying it in the comments, I'll beat you to the punch…
Yes, I know every baby is different.  I know that your baby may be extremely sensitive.   I know that another baby can have a completely different personality that may effect how they sleep.
But I am also a big believer in nature vs nurture.  Sure, some kiddos will just never be the kind to pass out anywhere, but I also (personally) believe that you can also work with those same children (to an extent.)
Is Lil B a "good" anywhere sleeper (well, at 6 months he is still up every 2 hours to nurse soooo I'll let you be the judge of that!)? But, he does go down for naps and bed quite easily now, but not without plenty of training!   So, is this because of his personality or because of things we have done to help prep him for sleeping anywhere?  I guess we'll never know, but I will say, it has been work, so I have to believe there is at least a little bit of nature AND nurture in this equation.
Before going on, I will also admit that I doubt I would have taken this approach to sleeping habits with Lil B compared to if we weren't the gypsy, traveling type.  If we weren't off to a new location every few weeks, I would have taken a very serious, consistent approach to teaching my babe how to be a good sleeper.  But, as parents, and travelers, you do what is best for you and your family at the time, which for us meant working on getting a baby to sleep anywhere for a vacation or trip.
0-3 Months
Many babies this age sleep a lot of the day anyway, so a lot of experienced parents told us this was the perfect time to travel!  While we didn't do a TON of extensive traveling during this time period just because we were just simply adjusting to (aka surviving) life as parents, we did do a lot of day trips and a few occasional overnight excursions.  This was the perfect time (if YOU are ready) to get out and explore because many babies at this age just love and need to sleep and don't really care where!  Also, at this age, I was personally big on "you can't spoil your baby" so I let him sleep on me, in the swing, etc all he wanted, which actually I think may have helped us in the end for prepping for travel sleep.
3-6 Months
By 3 months, Lil B's sleep patterns were getting a little more defined.  I still don't have him on a set "schedule" and instead just follow his patterns (
But here are some ways to do so
if that's more of your jam).  But this was about the time that I decided to start setting a few "expectations" for sleep though that would set the stage for being able to sleep anywhere as we traveled…
A Few Simple Steps to Help Your Baby to Sleep Anywhere
All About Preparations for the Future and Preparations for Travel
You can't just one day hop in the car or jet off in a plane, arrive at a new location and then be like "Hey, Baby, why won't you sleep!?!?"  So it was all about slowly setting the stage, prepping him and preparing him for life on the road.
Even if you are a family that only travels once a year on a family vacation or occasionally visits Grandma and Grandpa's house for overnighters, you can still employ a few of these tricks starting a few weeks before leaving to help adjust and prepare your little one. But never just head out on Holiday cold turkey and expect your child to sleep like a baby (Ok, seriously…who coined that term because really, did they ever see how a baby actually (does not) sleep!?)
Establish Very Strong Sleep Cues
If you are a parent, you have read and heard about sleep cues.  You know, those things that you do right before a sleep period to signal to your little one "Ok, love, it's time to settle down and go to sleep."  You'll have read to do a similar, shorter routine for naps than you would for night.  Here is what ours looks like and why
Naps
1- Read books
2- Sing a song (Twinkle Twinkle is our personal favorite to cue "bedtime")
3- Put into a sleepsuit (see below)
3- Nurse (often to sleep at this age)
We chose these activities because you can do them anywhere and anytime, meaning when we travel, they won't be hard to recreate out of our home.  In our
backpack diaperbag
 (this is the exact one we use), we always have at least one book (I like the soft ones that you can just smash down- they don't take up much space and aren't heavy!).  Also, you don't need anything extra to pack or carry to sing a song or nurse!
Side note: Again, let's all not get our panties in a twist here and start "THAT" argument.  Yes, the one about breastfeeding vs bottle feeding.  At the end of the day, you do YOU.  You do what works for YOUR family.  PERIOD.  I personally have chosen to breastfeed because
1) I am fortunate enough to be able to
2) I consciously made the decision to breastfeed BECAUSE of our travel amount.  I knew I didn't want to be hauling around bottles and extra supplies.
Bedtime
1- Bath (or a warm rinse down in a shower if that is what the hotel has)
2- Baby massage
3- Say goodnight to objects around the house or room (Goodnight mirror baby.  Goodnight hallway.  Goodnight coat rack.  Goodnight Daddy)
4- Read a book if he still has the stamina at this point in the routine
5- Sleepsuit on
6- Nurse to sleep
Finding a simple, but consistent bedtime routine,
like this one
, can make a huge difference in getting your babe to sleep anywhere.
Co-Sleep
Man, if this post doesn't get a ton of negative comments then I don't know what would.  I think it's pretty stupid that I have to put in some disclaimers about how I parent, but I guess this is the world we live in.  So let's dig in:
NO, many people do not believe in co-sleeping for safety reasons and I fully respect them for that.
YES, I have done EXTENSIVE research on the matter, thank you very much.  This was not a decision we took lightly or just jumped into.  If you choose to go this route, I can't suggest enough to also do your own research so you, too know the best and safest practices.
Yes, I follow all of the safe co-sleeping practices (some listed below)
I chose to co-sleep for many reasons, but again, I actually intentionally chose this route knowing that we would be traveling often.  I knew that getting a kid to sleep somewhere other than home could be a challenge.  I knew that the pack n plays and cribs that hotels offer are often very unsafe (many are broken, recalled, etc) and extremely dirty.  So, I wanted Lil B to feel comfortable, safe and "used to" the sleeping environment wherever we went.  I am well aware that this may be a difficult habit to break when we choose to do so, but so far, it is working beautifully for us.
When traveling, even though he is now at the age that he can definitely know when he is somewhere new, he doesn't wake up screaming or crying out of fear because when he does awaken, I am right there next to him…just like at home.
Again, this has to be a personal choice and something that both you and your partner agree to.  With that being said, do NOT co-sleep  without doing proper research on best-care practices.  Here are just a few of the main and most important ones:
Never co-sleep if you have been drinking
Sleep on a hard mattress
Do not use pillows or blankets around the baby when co-sleeping
There should be no space between the baby and an adjoining wall where s/he can get trapped
ONLY cosleep on beds (not sofas, futons, etc)
Baby Gear
Ok, you know me.  I am not one to hype anything up that I have not personally used and loved.
You also know that we are pretty minimalistic over here.  We don't like extra "things" and that is especially true with baby gear and junk.  However, there are few items that we've gotten from our baby showers that I just LOVE.  I purposefully put these on my registry for the sole sake of knowing we would be traveling often.
Baby Merlin's Magic Sleepsuit
When a friend told me about "this amazing sleepsuit" she had for her son, I kind of rolled my eyes.  I thought, "It's one more THING and a business that is taking advantage of vulnerable parents who think they need STUFF to be better parents"  Also, when looking at it, I was not impressed.  I mean, look at the thing.  Isn't it just some big fluffy snowsuit? a) won't that be terribly hot? b) why would a snow suit magically put a baby to sleep??
Nope.  Not Convinced.
 But my friend insisted it was awesome.  Then another buddy mentioned it…and another.  Hmmm.
Ok, so I caved.  I got the
Baby Merlin's Magic Sleepsuit
.  And you know what?
I FREAKING LOVE IT.
Well, after watching some hilarious youtube babies in the sleepsuit, Lil' B didn't exactly have the same magical effects.  He didn't go from waking every 2 hours to feed to sleeping all night (or even longer stretches for that matter). BUT what he DID do was go to sleep easier.  For me (well, Lil B), I personally believe that more than anything this fell into the strong sleep cue section.  After about a week, he STRONGLY associated the suit with "It's sleep time."  So much so that when his cloth diapers leak and the suit needs to be washed, I have a small panic attack because that means a nap or two without it!!!
 I will also note that I personally only co-slept with Lil B in the suit when he was in a side car sleeper with no blankets, objects, pillows etc accessible to him.  Again, I only did this and felt comfortable with my decision after EXTENSIVE research on best co-sleeping practices and this was my own personal choice (as the brand does not recommend this route).  Once he started to roll in bed (aka to close to comfort to my bedding objects) is when we had to face the cold harsh truth about transitioning out of the suit.
Side note: He wore the sleepsuit all summer (and this is in Germany with no AC!) just fine.  The only time it was just too plain hot was on a trip to Cinque Terre, Italy.  It was then that I feared the day he would outgrow his sleepsuit as I realized the suit kept him from kicking and startling himself awake.
It was also then that I saw what a strong sleepcue the suit was for him.  Once free from it, he decided that 2am was a perfectly acceptable time to play with his toes, practice rolling, thought he'd have a full on conversation as well as "sing" his babble-songs!
Moral of the Story? This thing rocks.  Like, seriously lives up to it's "Magical" name.  I've gone from doubter to believer, so much so that this is now my go-to gift for other first time parents.
*** Merlin's Magic Sleepsuit company does not recommend co-sleeping while using this product and for back sleeping only, as per the AAP and  once your little one is a roly poly, it is recommended to transition out of the suit.
Military Discount: Considering that the majority of my international readers are military stationed abroad, I'm stoked that Merlin's Magic Sleepsuit is offering a military discount! Just comment on the post below why you'd love the sleepsuit (

and

state that you'd like the discount) and I'll send you a personal email with the code 🙂 (Don't worry, your email address doesn't show to the public and I will ONLY email you with this code, no other daily annoyances!) 
White Noise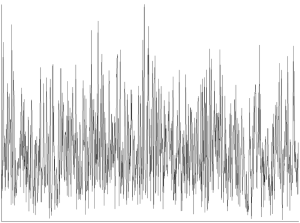 We live in a small apartment so Lil B can hear anything that goes on.  But I didn't even really want the white noise to be on to drown out sounds from the apartment so he could sleep better (which is why most people use it).  Instead, I wanted him to (again) have it be a strong sleep cue for him.  I wanted him to know that when he hears that noise, it is sleep time.
Everyone has phones, tablets and other gadgets that can easily be turned into a white noise machine.  There are hundreds of youtube videos that mimic in utero sounds and other white noise options.  We actually just downloaded a free baby white noise app.  My favorite option is the "vacuum cleaner" noise…who would have known!?
—————————————————————————————————————————————–
Traveling With Your Little One Soon?
Research and book affordable activities on TripAdvisor and Hotels at Booking.com
—————————————————————————————————————————————–
Babywear
You've seen me wear Lil B from the beginning and not just when traveling.  This was an intentional act from his first days of life.  Just days after bringing him home, I started wearing him in a sling and
Moby Wrap
.  When he was big enough, I wanted him used to and comfortable in the
Tula
because I didn't want to be hauling around strollers and crap that weren't necessary in busy airports.  But one of the side benefits that I didn't see coming was that he got really good at SLEEPING in the Tula as well.  This was mostly from a few very rough weeks around the 8 week mark where SOMEONE just wanted to be on mama at all times.  This actually really worked in our favor because now, when we are out all day, we don't need to return for a nap because he will just happily fall asleep in the Tula on either Andy OR me!
Not to be a broken record, but we even have sleep cues in the Tula for Lil B.  Hood up and binky in signals to him "Time to sleep, bud."
(Note: I know and don't believe that this will last forever.  I know there will come a time when he no longer will nap in the carrier, but as a little baby….this has been a traveling God-send!!!)
Lightweight Travel Crib at Home (instead of a real crib)
The
Guava Lotus Travel Crib
 is one of those things that we are actually just starting to break out and use more and more.  In fact, I'll be honest and say that I haven't even used it once while traveling!  Instead, I am now using it for day-time naps instead of a crib (we still cosleep at night).
WHY?  You guessed it! TRAVEL! Just like "prepping" Lil B for conditions of traveling in things like the Tula, I don't want the Lotus to be one of those "What the heck is this new-fangled contraption" moments for him when we go to use it while out exploring.  I want him to know the lotus as HIS bed.  I want him to know that that is where he sleeps.  I want him to be comforted by the familiar smells of the sheet in it and the shape and look of the crib.  I want him to not be "surprised" by it, and therefore create resistance to sleeping in it when out on the road.
I registered for the Lotus for my showers because it is specifically a light weight travel crib.  I loved the fact that it would fit as a carry on!!  One of the biggest reasons why I wanted it was for upcoming international flights.  Knowing I could carry it on the plane with me, my intention (ha- let's see if this ACTUALLY pans out!) is that since sleep is less than ideal on those long flights, that when on layovers in the airport, if he is in his Lotus, a place that he is comfortable and used to already, he MIGHT (maybe? hopefully? yea…I know, I'm probably just daydreaming here!) actually take a (cat)nap.
Travel is a lifestyle that we chose.
I get that most parents who do an occasional family trip would probably not go to these lengths to get their kid used to and ready to sleep anywhere.  However, knowing that at least once a month, we would be in a location other than our home, I was going to need to prepare Lil B for life on the road.  Traveling with a kiddo is already a challenge in and of itself.  A baby sleeping is a challenge in and of itself! I didn't need to make life miserable with combining two already difficult tasks together!
For those of you who don't travel often but are still worried about how your baby's sleep is going to be effected, I really loved this
FAQs from BabyCanTravel
.
However, even if you do just travel occasionally, if you know you have a trip coming up, for a few weeks before you leave, try adding in a small suggestion from above that you'll be able to take with you as you travel to help "prep" your little one, such as a specific white noise machine, or a specific book or song.  Use something that won't be hard to add to your routine and won't be extra "stuff" to take.
On the other hand, for all my fellow full-time (or just travel addicted) families, consider the above tips to help you get your baby to sleep anywhere so that you can enjoy your upcoming trip and still get the sleep you need to enjoy your holiday!
And when all else fails and your kiddo just refuses to sleep somewhere other than his or her own comfy bed in the comfort of your own home…..well, there's always coffee in the morning!!!
I'm still a newbie parent, so I don't know it all. In the comments, tell me your tips for getting your baby to sleep on the go.  Relive your best and worst sleep travel moments so we can all laugh (or cry!?) with you!
After personally trying out and loving the Merlin Magic Sleepsuit, they have graciously offered to give one sleep suit away to one lucky reader to help your baby to help get your baby to sleep anywhere as well!  As usual, enter in as many options below as you want (but you know the drill- the more you enter, the better your chances!)
Know a Mama (or Papa!) that could use some much needed sleep? SHARE this with them, too for their own chance at a sleep-filled night!
The following two tabs change content below.
Author and Creator
at
Economical Excursionists
Former teacher turned blogger turned mom turned full time travel addict, LeAnna has never been one to live life by the rules. Whether she is moving to a farm in Switzerland to learn to make cheese (Yes, CHEESE), jumping off a mountain to paraglide over Cinderella castles, or taking her baby all over the world with nothing but a backpack on their backs, LeAnna designs and defines her OWN life. LeAnna, her husband Andy, and kiddo, "Lil B" love to live a minimal lifestyle, not only for the "thrill" of pinching pennies but in order to save for traveling the world. Considering over 40 countries and 90+ cities have been explored, we'd say they are doing something right!
Latest posts by LeAnna Brown (see all)