Hello and Welcome!
We've created this website to show you how to travel hack and travel on a budget and prove that travel doesn't need to be expensive to be memorable!
We feature articles about how to save money traveling so you can plan your own trip that won't break the bank! We include inspirational articles (like the "Travel Hackers for Beginners" or "Camping On Kauai: How To Do Hawaii On a Budget") as well as information on destinations and family travel (all, of course, with a money conscious traveler in mind!)
Our aim is to convince and show you that travel IS possible and it does NOT have to be expensive!
We hope this information will be useful and inspirational for all travelers: experienced or novice.
Who are the Economical Excursionists?
Hey there! My Name is LeAnna Brown and along with my husband, Andy, we are the founders of Economical Excursionists.
I'm guessing you and I aren't too different.
If I was a bettin' woman, I'd say that you want to travel or already love traveling.  (Hey, me too!!!!)
I'm also going to assume right about now that you also have recently looked at your finances or wallet and thought to yourself, "Gee, I'd love to go to (insert dream destination here- mine is Fiji!) but I could never afford it!"
But here is a travel secret that we've learned through our 40 countries, 100+ cities and 5 continents of travel….
TRAVEL DOESN'T HAVE TO BE EXPENSIVE….ONLY MEMORABLE!!!
No, we aren't rich, we haven't inherited a trust fund and we live off about $35,000 a year, including all our daily expenses, bills, AND travel combined!  We are just your average family with an addiction for adventure and seeing the world.
And so that is where mine and your stories collide.  I'd love to help you discover new places to explore, all while on a budget.  Hang out with me, ask me questions, add valuable travel knowledge that you've experienced and let's see all that this wonderful world has to offer (without breaking the bank!!!)
A little background….
Andy and I were on the typical path of many people.  We both had steady and progressing careers in our hometown of Omaha, Nebraska.  We bought a home and started making our 5, 10 and 15 year life-goals.
Then, one day, we decided that we needed to see the world.
We packed our bags, rented out our home in Nebraska and moved to beautiful Bavaria, Germany.  Our main goal was to see as much of Europe and the world as possible in just a few years before moving back home and "settling" back down.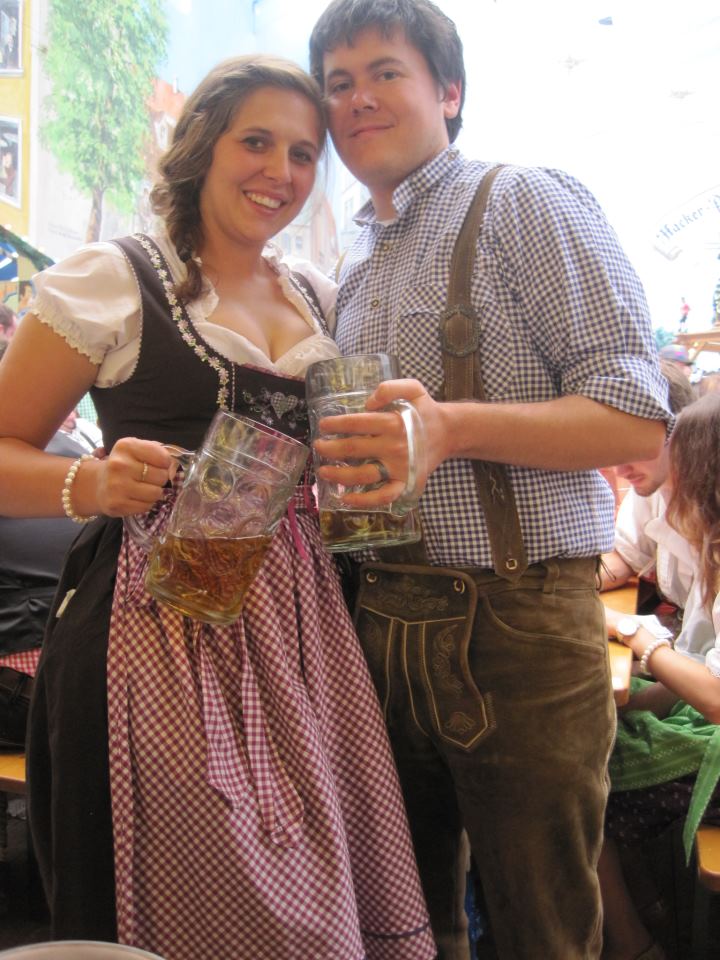 BUT TRAVEL IS EXPENSIVE!
We knew we wanted to travel as much as possible, but travel isn't always cheap.  We knew that if we wanted to see as much as possible, we were going to have to find a way to pinch pennies and find alternative methods of travel.
This was when we learned about Travel Hacking.  We have now travel hacked our way through almost 40 countries, the majority of them with free flights and hotels, saving us tens of THOUSANDS of dollars.  Andy even decided to help out the Travel Hacking community by creating one of the best tools to help find the best usage of your frequent flyer mile points; The FlyerMiler
When travel hacking isn't an option, we quickly learned all the inside tips and tricks on how to budget travel, like using alternative lodging, using Best Rate Guaranteed tricks and more.