A Touch of Paradise in Algarve, Portugal
 Guest Post: Thanks to Ada at EverLastingVoyage.com for helping us out while LeAnna is on Maternity leave.  You'll be ready to pack your bags and head to the beach in no time after this great post!
Sure, there are beautiful beaches all lined up along the coast of Algarve, but have seen this island in Farol? Ilha do Farol which translates to "Lighthouse Island" is in the small town of Faro, Portugal. Here is where you will find the best beach views and be able to get some rest and relaxation during your trip.
Why You Should Explore This Island
While a lot of people may go to some of the best beaches in other places in Portugal, like Lagos, Ilha do Farol is a wonderful gem!
Typically you've been walking on your feet all day around Algarve; wandering the towns, exploring the caves, and possibly dancing the night away at one of the best dance clubs in Portugal but Ilha do Farol is where you can take a break from all of that. Grab some shades, lay under the sun, open up a book, sip on some caipirinha, and listen to the soothing waves. Is this not what you picture when you think of being in paradise? An island that mostly serves the life for fishermen, most tourists haven't had a clue about this low key island in Algarve.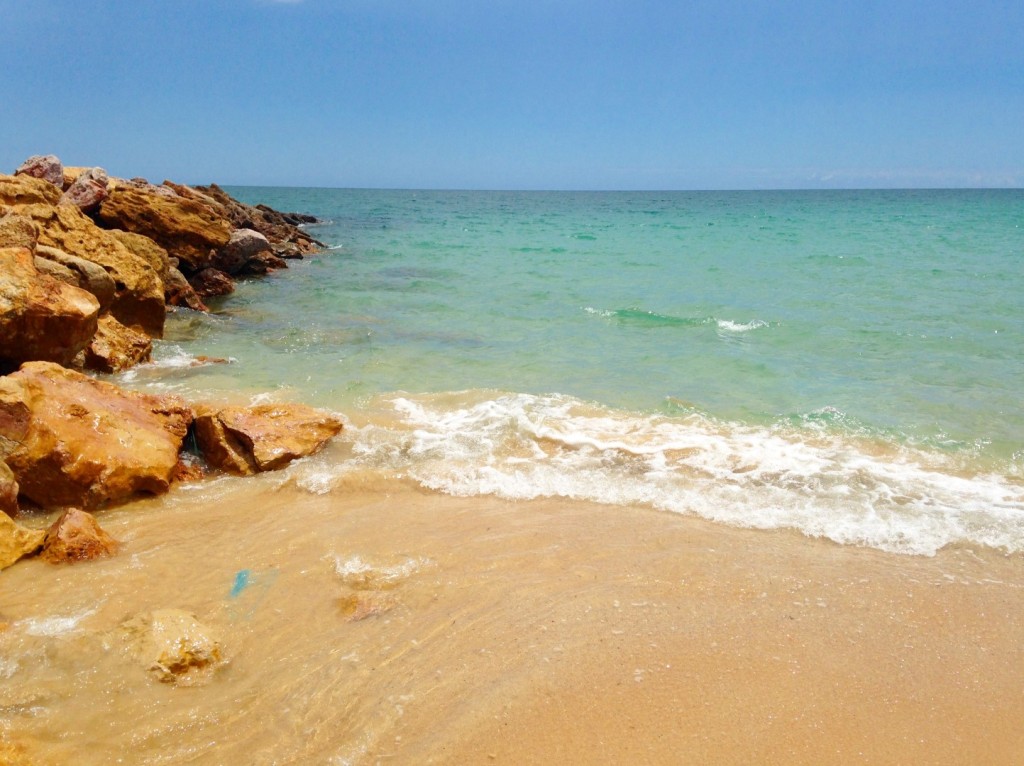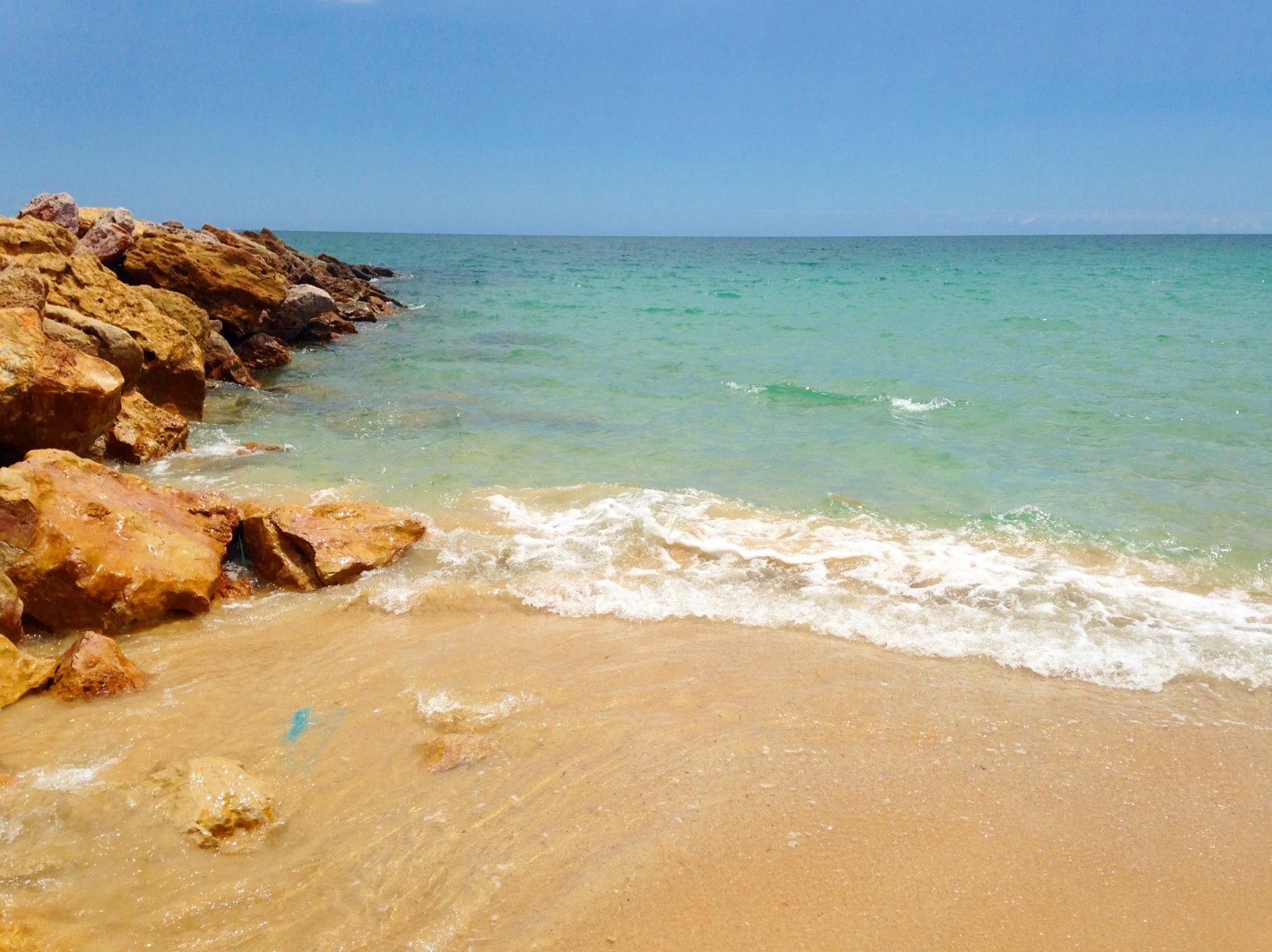 The Best Time to go
This island was just about the least crowded spot to hang out for a day of tranquility. According to locals in the Algarve region, they suggest the best times to visit are from June to September. While June may be the beginning to great beach weather, the water is still quite cold. I was told that the water tends to warm up as the summer goes on and that September is the perfect month being that summer break is over and most crowds are gone.
Heading elsewhere in Portugal?  Here's a local's take on the best times to visit!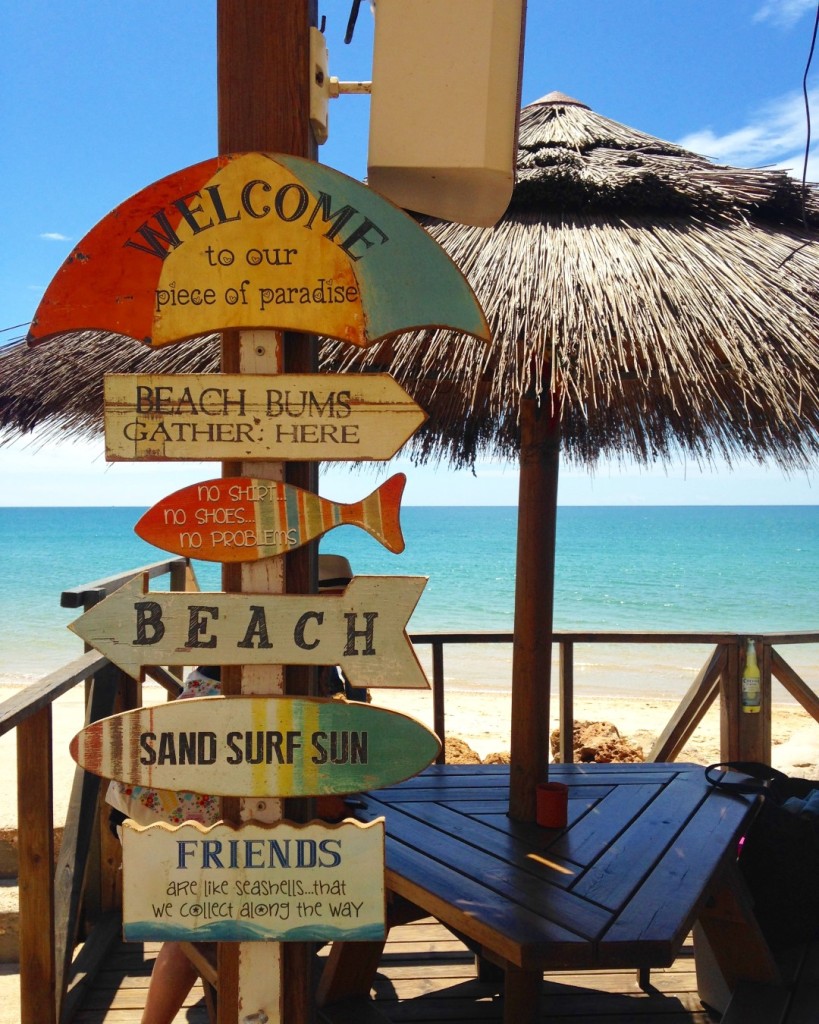 How to Get to Ilha do Farol
There are different times and locations to leave from Faro to get to the island but typically it will take about 40 minutes by ferry from Olhão (don't do the water taxi). Be sure to look up the schedules of the departing ferries before arriving to the port or you may have caught the wrong day to venture out to the island. At the ticket booth, you can purchase a round trip ticket from Olhão to Farol for about 4€. Once you arrive at the stop, you will need to walk across the island but it's just a short walk to the other side. Once you spot the lighthouse, you're already there!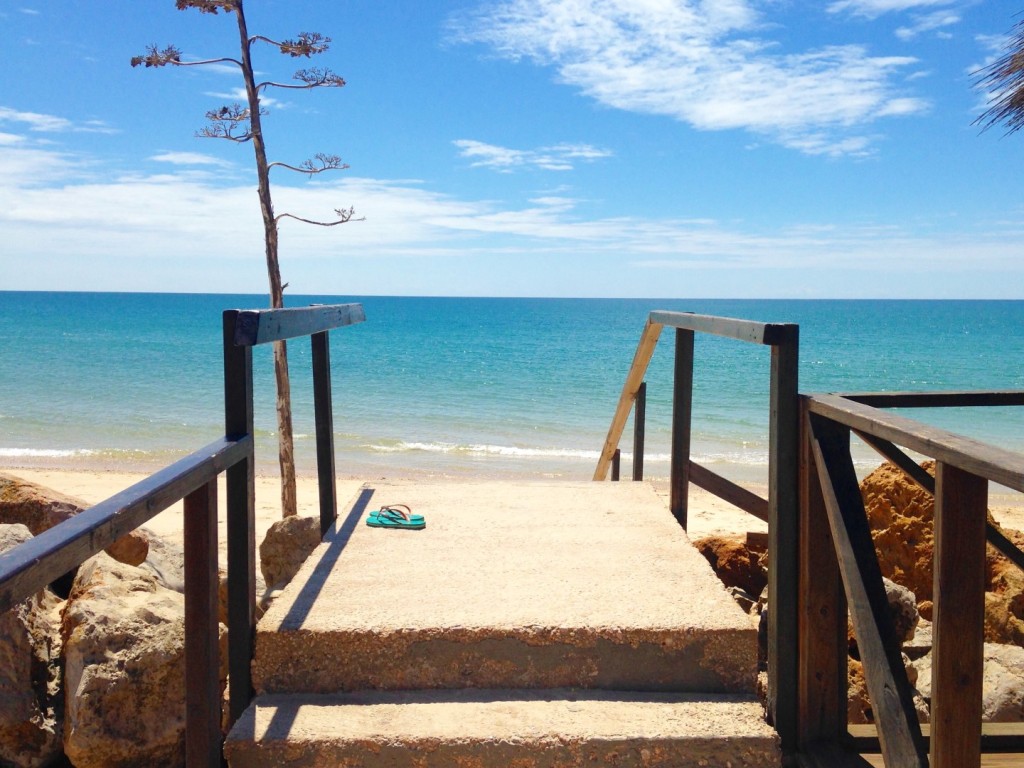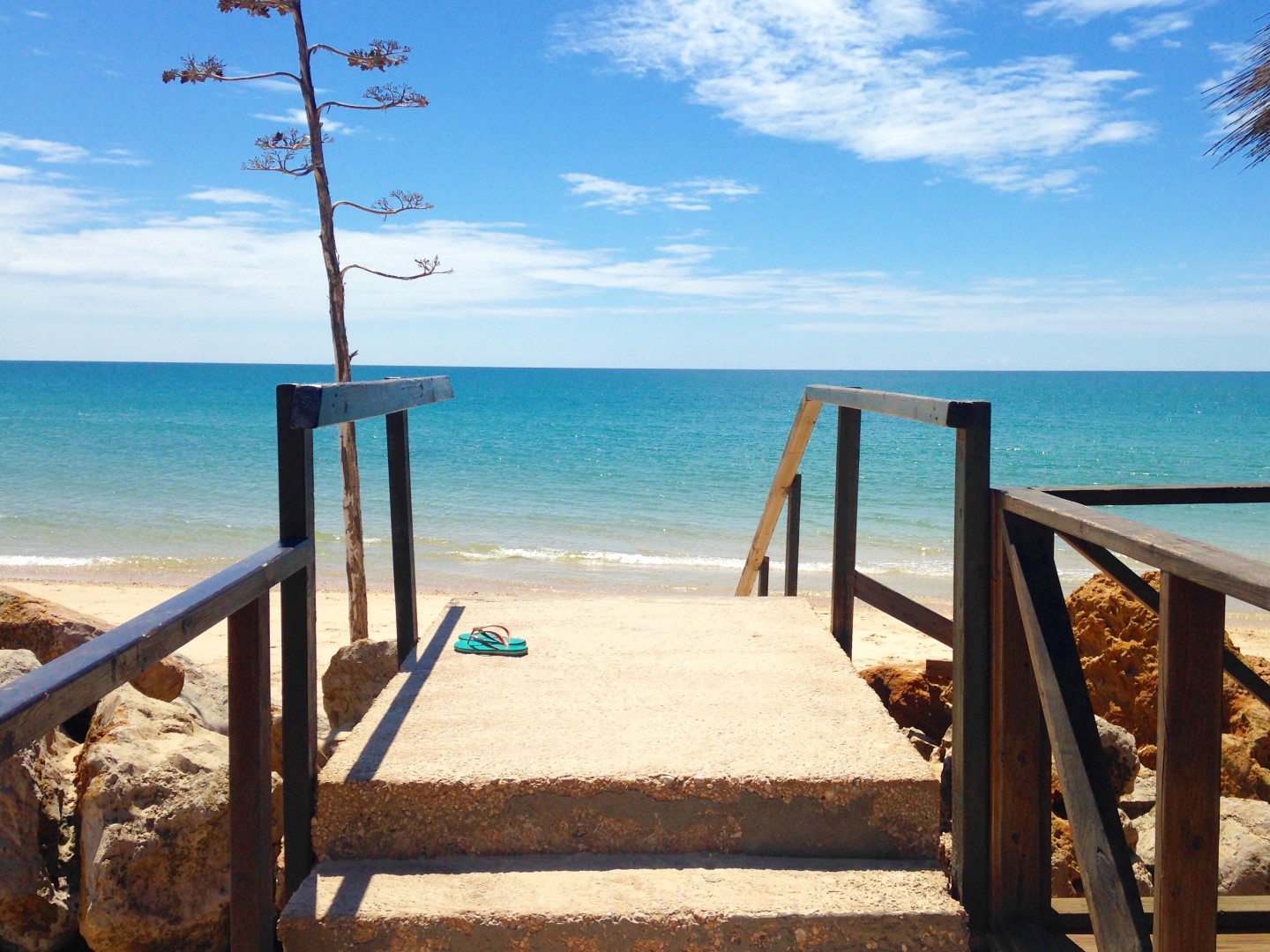 What to do During Your Stay
The best spot to hang out is at MarAmais. It's an awesome bar right on the beach. There's a bunch of seating, great island music, free wi-fi, awesome pastries and snacks (chorizo sandwhiches and empadas are a must!) but best of all- the drinks! Remember how I mentioned to sip on some Caipirinha? This Brazilian native drink is not for the lightweights. It's high in sugar, making it sweet but also high in alcohol content, so drink responsibly (unlike myself). If you're in need of a toned-down drink, Somersby Cider is quite popular and Super Bock beer will do just fine.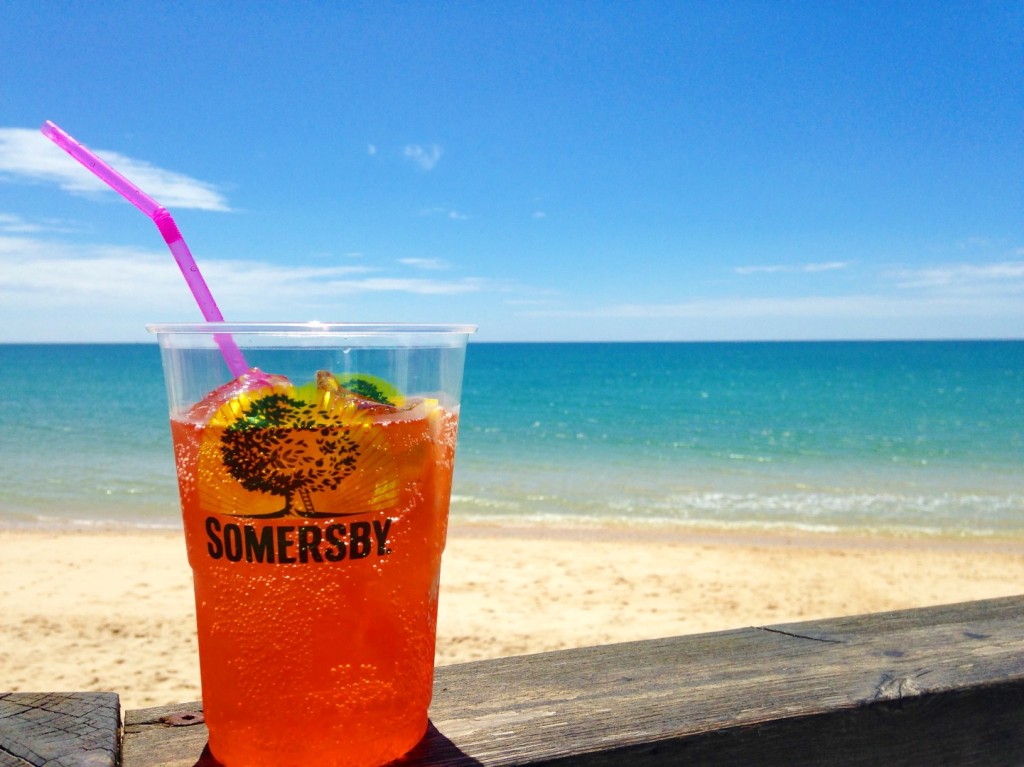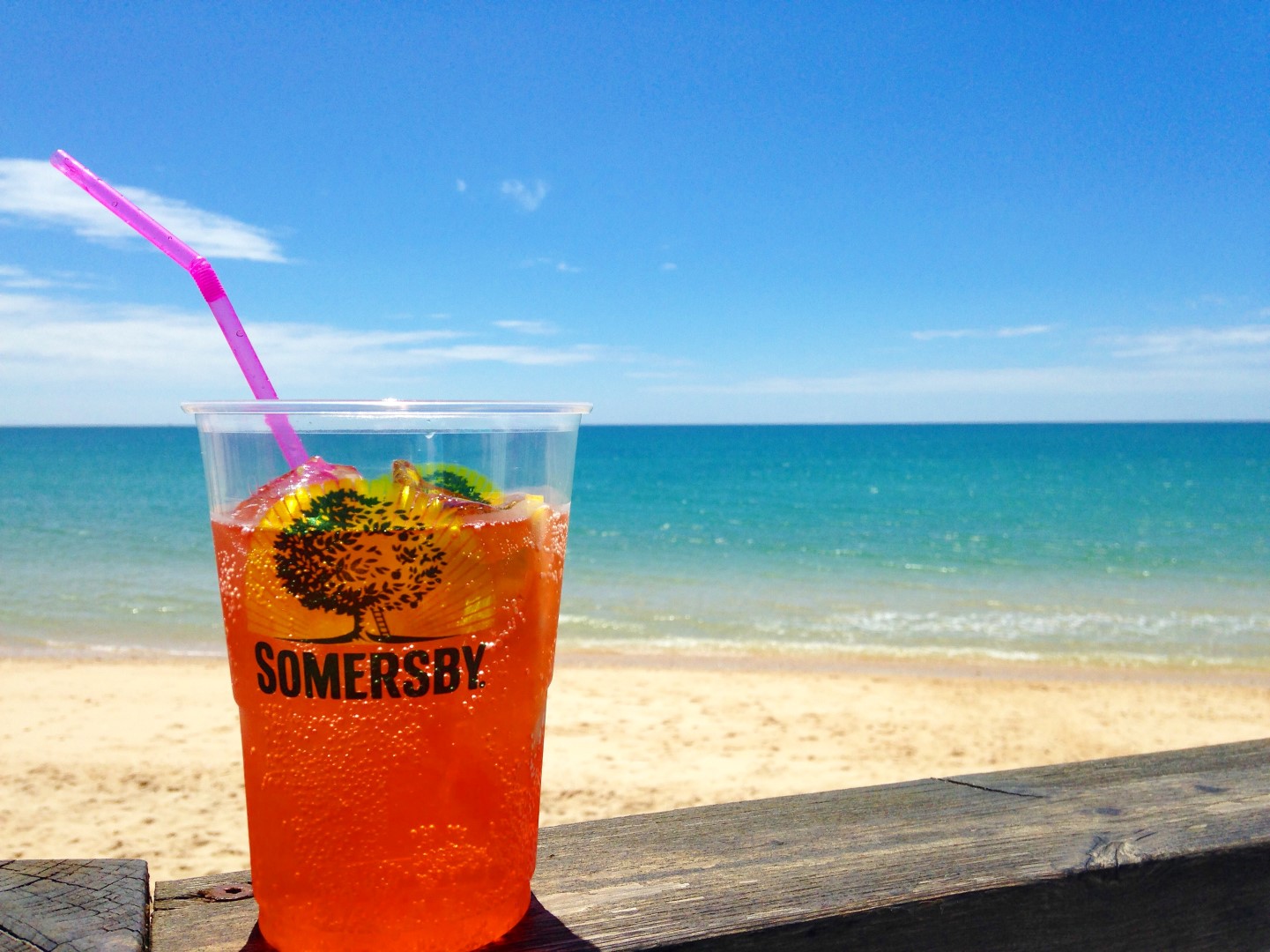 Aside from the food and booze, take a walk along the coast. Just enjoy the beauty of this island, really! Ilha do Farol is a great day trip that needs only a full day to soak up in the sun to enjoy but I promise you'll want to come back again!
Is paradise calling? Make your way to Algarve, then take a day to hang out at Ilha do Farol, the Lighthouse Island.
About the Author