UPDATE:
There are no official Delta award charts.  There are old ones and ones that SUPPOSEDLY are accurate, but nothing that Delta has put out officially.  However, because many people do decide to fly Delta, we have used what charts are available and added them the FlyerMiler database.  Please note that this may not be 100% correct due to Delta being shady and not sharing their award chart! 😉 If you find a discrepancy though, please let us know, as we want to make sure that the data input is as true as possible and most useful so that you have the best user experience possible!
We have gotten numerous questions over time asking why the FlyerMiler doesn't have certain award charts.
The truth?
Well, when Andy first created the FlyerMiler, it was really just for our use to figure out how to travel hack more efficiently.  It wasn't until others started using it that we realized it could be of benefit for fellow travel hackers as well.  It was at this time that we updated a few award charts, made things a little more user friendly and started sharing the tool in the community.  But at the end of the day, we still use it all the time and have created it to meet our needs.
We don't get paid for the FlyerMiler, so even though customizer satisfaction SHOULD always be the utmost importance, the reality is, Andy is a full time computer programmer in a "real" job, so if the tool works for our everyday travel hacking uses, then he's fine with where it's at.
However, that hasn't stopped a few people from asking why Delta, one of the biggest airline carriers in the US is not on the tool.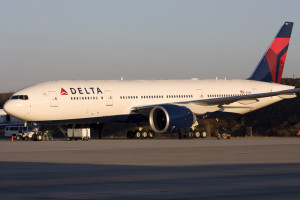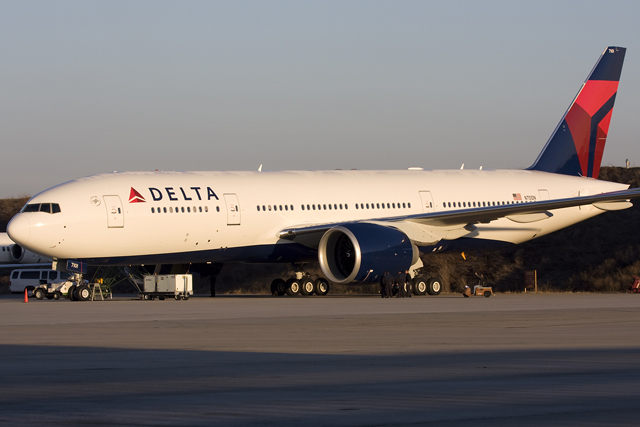 The Answer?
They are a joke
There, you could end this post with that information and be completely informed about Delta and travel hacking, but if you need to know a few details…
As I said earlier, if if works for us; GREAT, we are keeping the tool that way!  Living in Europe currently, Delta sucks at international travel, so we don't even bother with it
Delta's pointless (pun intended) for travel hackers

It's hard to earn miles that are actually valuable
They don't release much award availability, making it hard to even GET a flight
They are constantly devaluing their points, making anything earned useless
They don't give any notice to their changes, leaving you with even more worthless points
Delta wasn't SO bad for people doing mileage runs, but due to their changes that went into effect in January 2015 it is now close to stupid to pay for a flight with Delta in return for their points when other airlines have astronomically better points per mile earned programs
Now, as of July 2015, Delta is becoming even more worthless to the travel hacking community.
They are, yet again, devaluing their points (hey, at least this time they actually gave notice!), are implementing a horribly poor upgradable waitlist with points (with no actual guarantee of an upgrade) and just in general are screwing their reward customers.  Really, the FrequentMiler puts it best in "What Delta Meant to Say"
So, in short, why isn't the Delta award chart on the FlyerMiler?
We here at EconomicalExcursionists only recommend the best to our readers and well, Delta blows, so we aren't including it! (that and the fact that they won't even release their award chart to even put into our tool, but really…it's more of the former)
Go travel hack and fly with someone that will actually get you somewhere.
The following two tabs change content below.
Author and Creator
at
Economical Excursionists
Former teacher turned blogger turned mom turned full time travel addict, LeAnna has never been one to live life by the rules. Whether she is moving to a farm in Switzerland to learn to make cheese (Yes, CHEESE), jumping off a mountain to paraglide over Cinderella castles, or taking her baby all over the world with nothing but a backpack on their backs, LeAnna designs and defines her OWN life. LeAnna, her husband Andy, and kiddo, "Lil B" love to live a minimal lifestyle, not only for the "thrill" of pinching pennies but in order to save for traveling the world. Considering over 40 countries and 90+ cities have been explored, we'd say they are doing something right!
Latest posts by LeAnna Brown (see all)