Any travel hacker knows that building up credit card points is the key to the travel hacking game.  Whether you are an expert travel hacker or even just a beginner, the whole point (no pun intended) is to accumulate enough points for free flights and/or hotels.
Yes, I said FREE
But if you've ever collected points from a loyalty program, specifically like frequent flyer mile points, then you know that figuring out the best usage for them can be tricky, time consuming and often down right difficult.
Enter: FLYERMILER.COM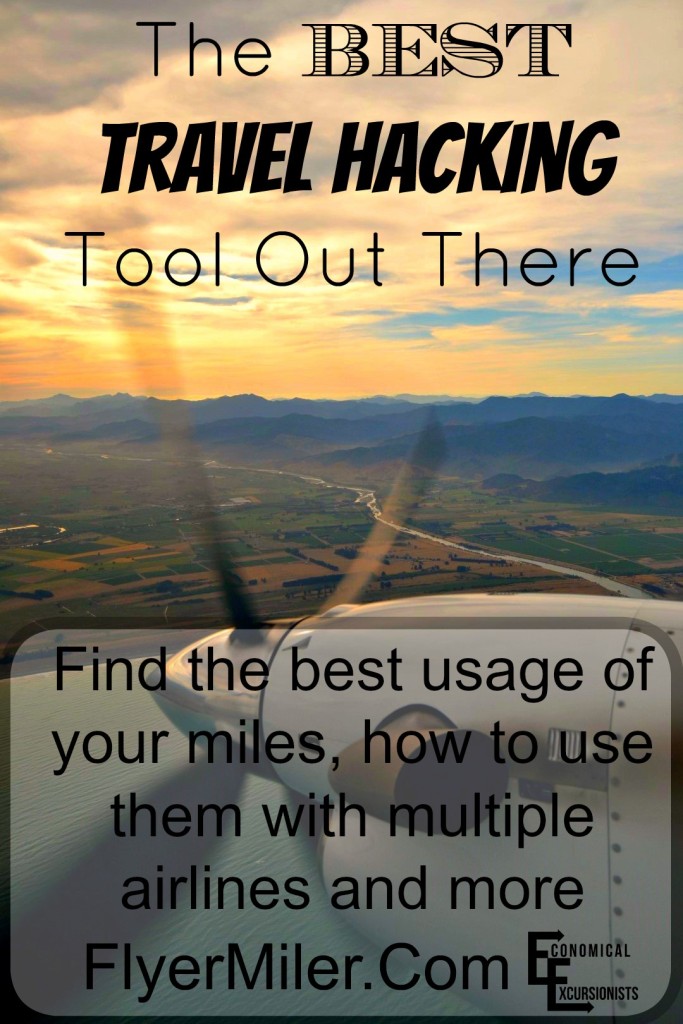 So, you've signed up for the credit card(s), met the minimum spend, earned the bonus points and you are now ready to cash in… but how do you know the best usage of your frequent flyer mile points?  Would redeeming them with one airline be better than who you collected them through?  Is there a better route that gets your points to go further?
When we started travel hacking, and like most travel hackers, it could take hours upon hours scouring airlines' websites for their award charts, figuring out the best usage of our points and deciding on the best routing options.  If you have points with several loyalty programs, the time consuming task is only greater as you have to compare each and every chart, all possible routes (many which aren't very well known without some serious digging) and more.
Or, maybe you are new to the travel hacking game and didn't know that just because you collect points with one airline, doesn't mean you can't spend them with another.  For example, did you know that you can use your American Airlines points to fly on Ethihad?  This means more route options to choose from and possibly cheaper flight options that you didn't even know existed!  If you are the penny pinching kind of travel hacker, like us, you want to be able to use those miles as efficiently (aka, get as many free flights as possible) as you can!!
Maybe I'm a bit biased because the creator behind FlyerMiler is my computer genius hubby, Andy.
Wait, no…apparently I'm not biased at all.  Even other Travel Hacking pros and gurus LOVE FlyerMiler.  Why?
BoardingArea compared 5 Travel Hacking tools and proclaimed,
FlyerMiler seems the most promising…I would happily pick FlyerMiler as my go-to tool
as well as
Found it to be both easy to use and full featured
LifeHacker boasts,
FlyerMiler finds the best award miles to use
FrugalTravelGuy says
"FlyerMiler makes my life so much easier when I'm comparing what miles to use for a flight"
And FreakinFlyers and TravelisFree let's the world in on the best travel hacking secret,
The tool no one knows about, but everyone should bookmark!
To get a quick overview and tutorial, watch the following video on how FlyerMiler saves you time and takes your Travel Hacking game up a level

Love the FlyerMiler tool?  Don't forget to save to Pinterest so you never have to wonder how to use your frequent flyer miler points again!
Want to learn how to become a beginner travel hacker in just 5 days? Join the free mini course here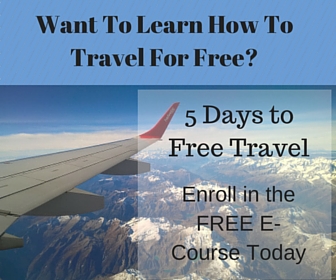 The following two tabs change content below.
Author and Creator
at
Economical Excursionists
Former teacher turned blogger turned mom turned full time travel addict, LeAnna has never been one to live life by the rules. Whether she is moving to a farm in Switzerland to learn to make cheese (Yes, CHEESE), jumping off a mountain to paraglide over Cinderella castles, or taking her baby all over the world with nothing but a backpack on their backs, LeAnna designs and defines her OWN life. LeAnna, her husband Andy, and kiddo, "Lil B" love to live a minimal lifestyle, not only for the "thrill" of pinching pennies but in order to save for traveling the world. Considering over 40 countries and 90+ cities have been explored, we'd say they are doing something right!
Latest posts by LeAnna Brown (see all)