Congratulations! You've done what a lot of people are too scared to do.  You learned what travel hacking was, trusted that using credit cards to earn you free travel won't wreck your score (just the opposite actually!), pulled the trigger on getting a card, met your minimum spending and now are ready to redeem points and miles for some free airfare AND/or hotels!!!
Now that you've figured out the basics on travel hacking, you can duplicate that process over and over over (oh, you know…about 60 or so times 😉 ) to basically have free travel whenever and wherever you want it.
But now what? You've got all these magical points sitting in your accounts.  You know you are ready to use them but maybe just not quite sure HOW.  Yeah, we've all been there! Here is where travel hacking actually can get tricky! Signing up for credit cards is easy.  Shopping, spending money, going out to eat? Ok, ok…twist my arm, I'll do those things, too if I must. But figuring out how to redeem points and miles? Hmmm, that isn't always as fun or simple.
Here are just 5 ways to get you started on figuring out how to use those hard earned miles instead of letting them collect dust (or worse, devalue!) by not using them.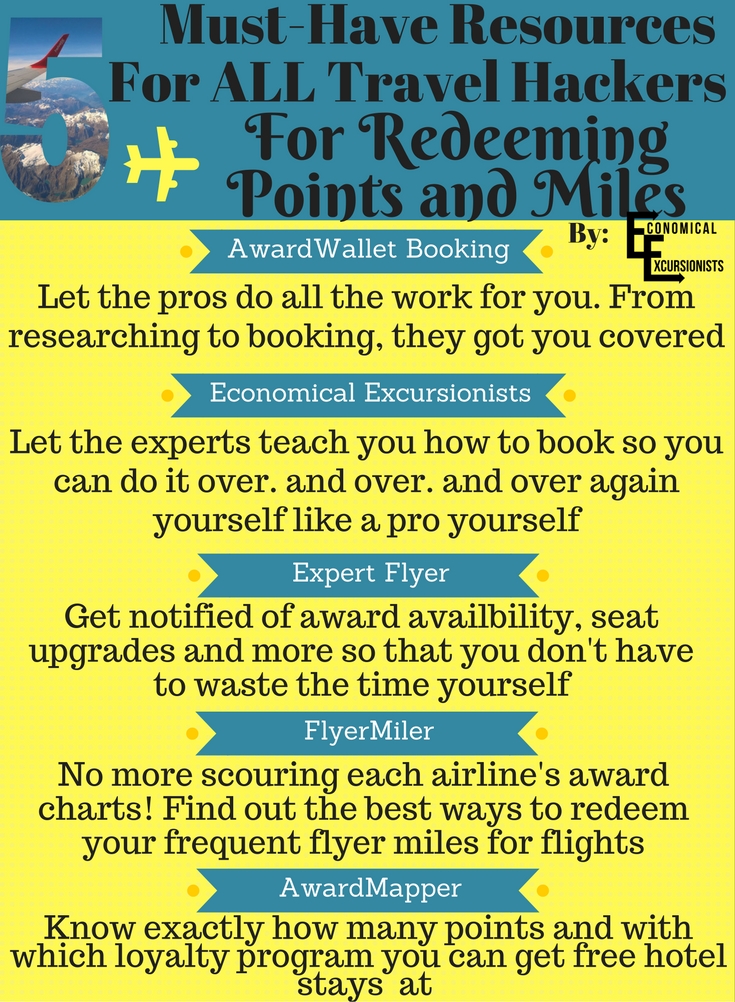 1) AwardWallet Booking

We've already talked about AwardWallet (sign up for your free account here) basically being an amaze-balls tool for travel hacking organization for all your points, accounts and more.  But did you know that they actually offer a booking service to USE those points as well?
This is a paid service, but I know plenty of people who would rather just pay someone to handle the nitty-gritty details, eliminate the hours of research and just get the job done for them.  AwardWallet does just this.
You submit a booking request with all your details.  Want to fly in Economy or First? How many people? Where to and with what and how many points? Etc.  The booking team then takes it from there.  They communicate back and forth giving you options and then actually BOOKS your trip for you! This part is pretty big because if you've never been on hold with an airline before, let's just say if you want to do it yourself you should just go ahead and grab a bottle of wine (yes, bottle, not glass), put on your comfy pants and plan a whole night in.  It takes THAT long!  So Voila, for $150 per person, your trip is planned and booked using points!
2) EconomicalExcursionists Consultation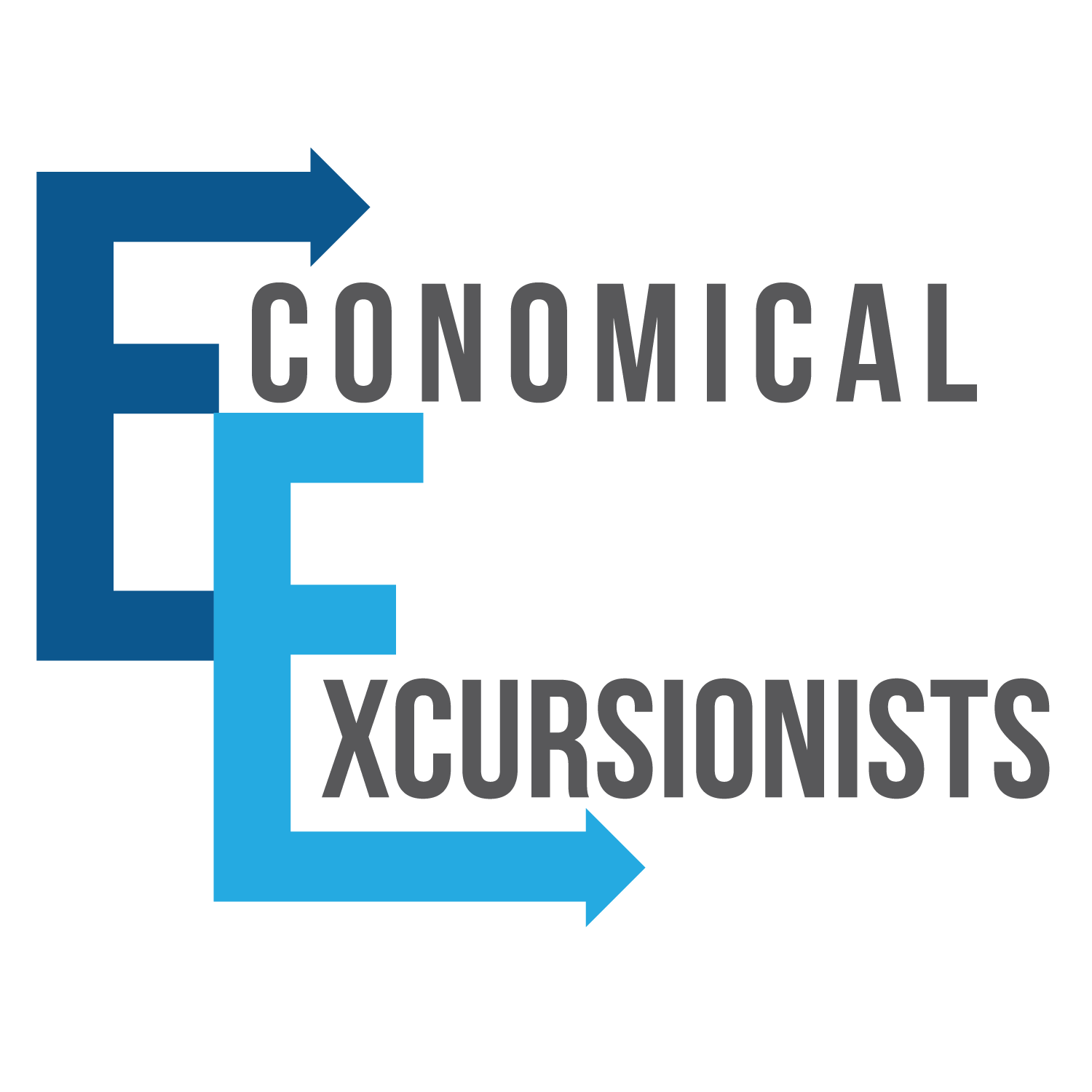 One of the things Andy and I love doing is helping others LEARN how to travel hack.  Just like the "You can teach a man to fish…" adage, there should be a similar saying of "Book a man a trip with points and he goes on a vacation.  Teach him how to travel  hack and he explores the world for a lifetime."
How it Works: We collect your basic information such as where you want to go, using what miles, etc.  Using FlyerMiler and our own personal experience, research and expertise we then come up with several options for you, but then also show and explain how we came to those conclusions so that YOU can choose your best itinerary.  You can learn as we plan your trip TOGETHER and still have the power to make the final decisions.  We don't book your trips for you, but depending on your specific trip, we'll tell you exactly how you can do it yourself.
The Goal: We show you a few tricks of the trade once so that you can then go forth and do it all on your own (aka for free) in the future!
Want a Consultation For Yourself? Just shoot us an email ([email protected]) for the current pricing of a 1:1 consultation and we'll go from there
3) ExpertFlyer

While the free version of ExpertFlyer.com is great for your basic traveler, the paid version of Pro is actually what is pretty great for travel hackers and frequent flyers.  It's not only a search engine for flights, but my favorite feature is that it alerts you when upgradable seats become available.  For example, when we were flying home last Christmas, we used our Citi Thank You Points from the Citi Thank You Prestige to book a revenue ticket.  Being 6 months preggo, our friend who had free system wide upgrades for flying regularly for business so graciously offered us some of his! That was great, but when we went to book, there were no seats in business for upgrades available.  However, as soon as one opened up, ExpertFlyer notified us immediately, so we were able to call American Airlines and request the upgrade immediately instead of it passing us by and going to someone else!
4) FlyerMiler
Let's say that you already get how to use points to travel hack, but just aren't sure about the best usage of your frequent flyer miles.  FlyerMiler.com does this all for you quickly and simply!  Maybe you don't know what alliances and partners you can use with which points or didn't realize that by taking a different route, you can save big miles.  Maybe you didn't realize that for just 10% more, you can be sitting in First Class vs Economy! There are many surprising ways to use FlyerMiler, but at the end of the day, they all get you to being able to redeem your points for flights!!!
5) AwardMapper

AwardMapper is kind of like the sibling to FlyerMiler.  In the same way that you can use FlyerMiler to figure out what points you'll need for certain airlines and destinations, AwardMapper shows you all the different options of points programs that you can use to book award hotels throughout the world.  Combine FlyerMiler and AwardMapper and you've got yourself covered on points redemption options and research!
Collecting points for traveling hacking is only part of the game.  Knowing HOW to redeem points and miles is often a much trickier or harder part of the puzzle.
What tools and resources do you use to help you redeem your points and miles?
The following two tabs change content below.
Author and Creator
at
Economical Excursionists
Former teacher turned blogger turned mom turned full time travel addict, LeAnna has never been one to live life by the rules. Whether she is moving to a farm in Switzerland to learn to make cheese (Yes, CHEESE), jumping off a mountain to paraglide over Cinderella castles, or taking her baby all over the world with nothing but a backpack on their backs, LeAnna designs and defines her OWN life. LeAnna, her husband Andy, and kiddo, "Lil B" love to live a minimal lifestyle, not only for the "thrill" of pinching pennies but in order to save for traveling the world. Considering over 40 countries and 90+ cities have been explored, we'd say they are doing something right!
Latest posts by LeAnna Brown (see all)