Best Places to go in Bavaria
Most people only dream of taking a once in a life-time trip abroad.  I have been so fortunate to be LIVING abroad for years now.  While there are abundant options for things to do and see, sometimes I like to stick close to "home" in Bavaria.  Maybe I want to just get out of the house and explore or show family and friends visiting what a beautiful country and area I live in.
For anyone who has traveled to Germany, they know that Bavaria is where all the stereotypes come true!  It is not uncommon to see a couple wearing a Liederhosen and Dirndle on their way to a fest, to see someone drinking a beer by 9am and pretzels and brats are staples of the cuisine.  Many people that come to Germany will check out at least Munich, but there are so many other amazing things to see in the in addition to the beer halls of Munich, including some wonderful day trips in Bavaria.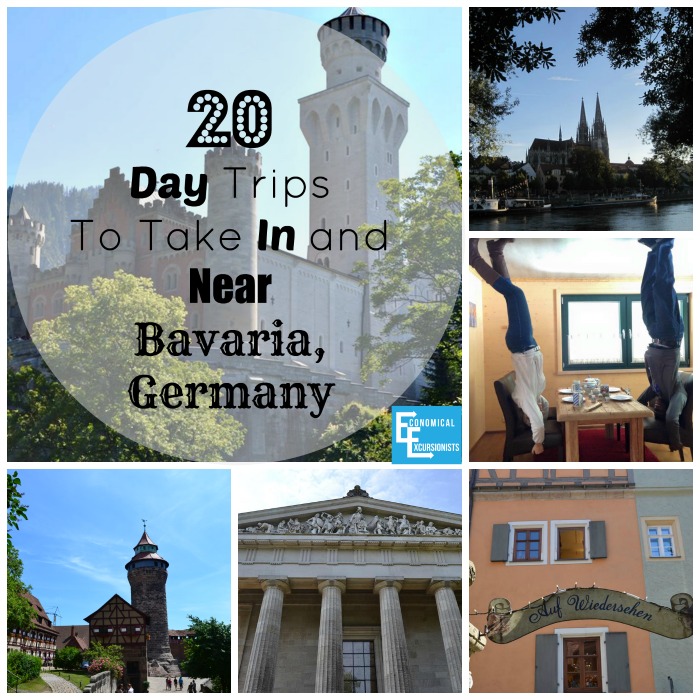 (Heading to Bavaria? Don't forget to PIN IT!)
I have many readers who are affiliated with the military.  This list is absolutely perfect for those wanting places to visit near Grafenwoehr Germany or want things to do near Hohenfels.
So, whether you are just a normal traveler planning your Bavaria itinerary or is someone stationed in Germany, here are some of our favorite and best places to go in Bavaria for Bavaria Day Trips!
20 Day Trips In Bavaria
Regensburg
This is one of the most picturesque towns you may ever see and such an overlooked Bavarian town!
We actually have moved to Regensburg, so I can attest that there is plenty to do in the city itself.  But it can also make a great homebase if you want to do day trips from Regensburg Germany as well. 
One of my favorite places to visit near Regensburg is the Weltenburg Abbey and Kloster.  Check out my post A Delightful Day Down the Danube for extensive info on the following amazing Bavarian points of interest.
Donau River Cruise: From Regenburg at the stone bridge, take a relaxing river cruise down the Donau.  There are various options from an hour to dinner cruises
Weltenburg Abbey and Kloster: Take a ferry ride down the river or just drive to the oldest brewery in Bavaria.  This beautiful kloster, church, brewery and restaraunt is nestled into the cliffs and riverbed and is the perfect day trip
Kelheim: If going to Weltenburg, stop at Kelheim as well and check out the Befreiungshalle Monument (to commemorate the victories over Napoleon) before hopping on the boat
Walhalla: Also possible to combine in a day with Weltenburg and Kelheim is this "hall of fame" if you will of famous German influencers.  There are beautiful views out over the river as well
Berching
Not far from Regensburg is the often over-looked village of Berching, but it offers so much!  With an intact defensive wall, 15 century towers and brightly colored houses and buildings, you'll think you are in a fairy tale town.  There is a great indoor swimming pool, perfect for families and plenty of delicious restaurants to grab a Bavarian meal at.
Bad Abbach
Soooo, this just might be my newest favorite on this list.  I've made going to Bad Abbach an unofficial semi-annual "Me Day." Going to a German spa might have Americans feeling a little squeamish (there is an optional nude section), but I am telling you, if you can move past that, it is going to be one of the most liberating, AND RELAXING, days of your life!
Bamberg
Another world UNESCO Heritage site perfect for the beer lovers of the world is beautiful Bamberg.  In fact, Bamberg has the most breweries per capita (clocking in at over 300!)  You can get the specialty brew made locally in the town; Smoked Beer or Rauchbier (think bacon meets beer…not for the faint of heart!).
Even if you are not into beer, Bamberg is worth a visit for it's beautiful architecture and quaint painted houses along the riverside.  You can easily spend a day wandering around, enjoying the churches, river views and more.
There are many great day trips from Bamberg as well, such as Wurzburg (see below), which makes it another great town to stay a day or two in if you want. 
This is also another perfect option for day trips from Grafenwoehr as well!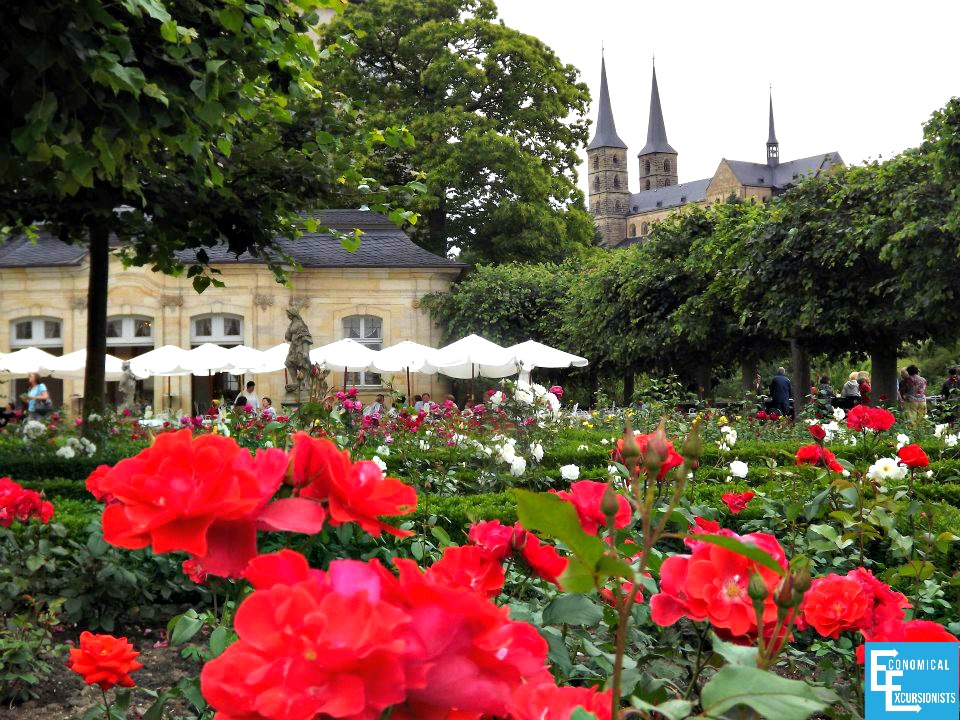 Nuremberg
You could easily just base yourself in Nuremberg, and many people do!
Dating all the way back to the 9th, century, Nuremberg is an absolute must for history buffs.  Take in great views from the Nuremberg castle or just walk the cobbled-stoned streets stopping at the many churches and town squares.  There are also the Nazi Rally grounds and Documentation Museum, a very well-done center explaining how Hitler was able to raise up to power as well as the effects of the war and Holocaust.  Grab the Rick Steves
Nurnberg self guided walk (free in his book) to learn more about the rich history of this beautiful town.
If you are there over the winter months, absolutely do not miss the largest Christmas Market in Bavaria and try the original gingerbread (Lebkuchen)!  Read all about How To Do Christmas Markets Right here
There are plenty of day trips from Nuremberg Germany as well, many of which are incredibly easy by train or local transport.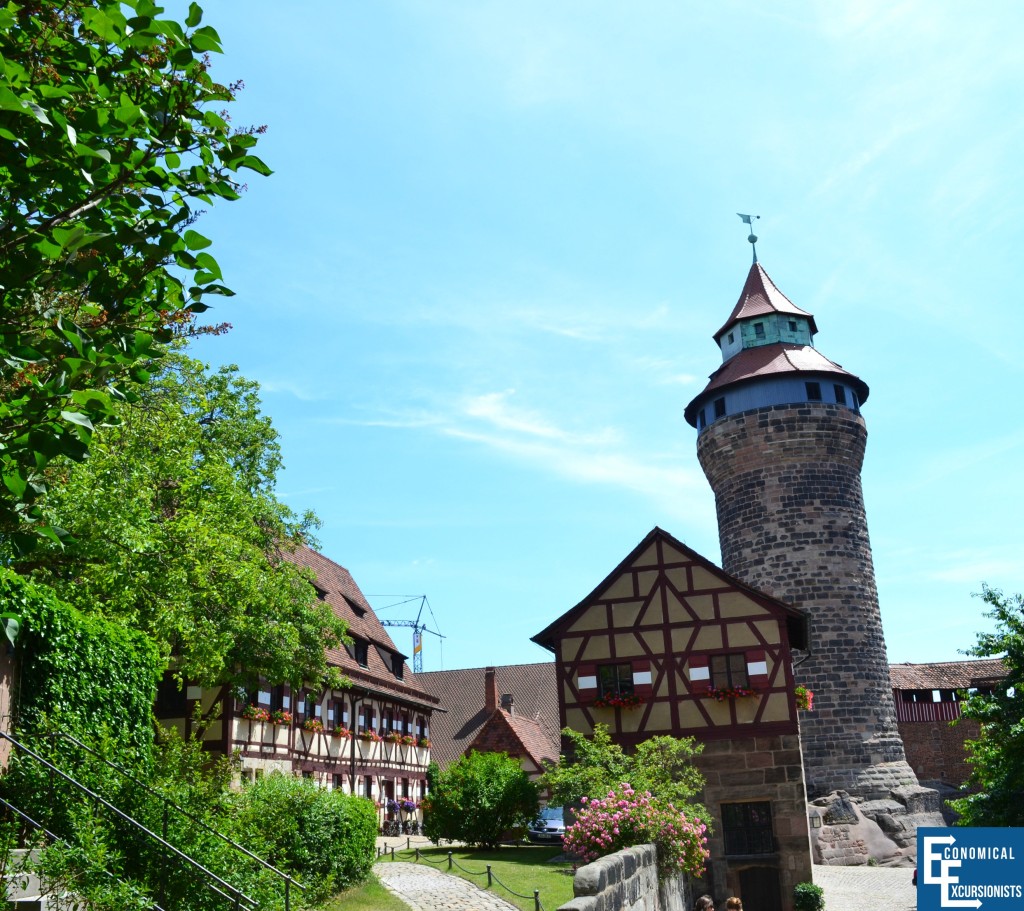 Concentration Camps
Another historically rich activity to do while in Germany is to visit the concentration camps.  Dachau is the first "official" concentration camp in Germany but Flossenberg is just as worthwhile to remember the atrocities of the Holocaust.  Both are easy to get to an extremely important and memorable thing to do while in Germany.  These are both easy day trips from Munich if that is where you are staying.
I've been to Dachau both in the summer and the winter.  Both seasons are intensely emotional but equally as eye-opening.
Pottenstein
The area around Pottenstein is actually dubbed the "Franconian Switzerland" due to it's beautiful geographical features.  This is the perfect setting for all there is to do in Pottenstein, including caves, a sommerrodelbahn (think mini roller coaster), great restaurants, rock climbing and more!  This is both a great place for people looking to get outdoors as well as families to explore.
If you are looking for things to do near Grafenwoehr Germany, you've got to make a stop here!!!
Waldwipfelweg (Upside Down House and Nature Park)
This nature park is a children's (and children at heart) delight! Explore the upside down house that will have everyone giggling and everyone on Facebook totally bewildered!
There is also the Treetop Walk which is phenomenal, especially at sunset as you peer out over the forest! There's also a the great cafe to fuel up at.
If you are lucky enough to be in Bavaria during the winter, the Waldwipfelweg Christmas market is truly a unique, beautiful, and worthwhile one to put on your list!
Amersee Lake 
Only a few hours drive from several of the Army posts in Bavaria is this gem of a lake! There are water sports, beaches, snack shops and restaurants; all perfect for a day out on the water.
Velburg Caves and High Ropes Course
One of my favorite Hohenfels Germany things to do (for those stationed there) is to head to Velburg, a small Bavarian town not far from the US Army Garrison, Hohenfels. Spend the day exploring deep in the caves and high up in the trees. (Note: Both activities are only open in the summer months) To find more info click here
Wurzburg
While not in Bavaria, this is a popular Bavaria day trips option since it is a beautiful Baroque styled city and super easy to get to from Bavaria.  Tour the Residence, meander in the gardens, stop at the churches, see the castles, take a wine cruise and more!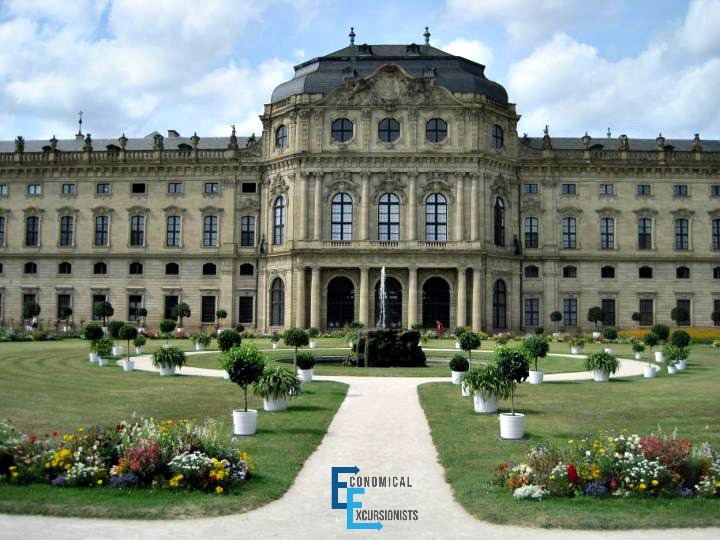 Rothenburg a.b. Tauber
A little further from Bavaria, Rothenburg is still close enough to get to for even just a (rushed) day trip.  Despite the mass amounts of tourists that come to Rothenburg, you can still enjoy the medieval city for a day (but stay longer to really enjoy it!)
One of my favorite times to be there is in the evening when a lot of the day trippers leave.  And while no Christmas Market in Germany is a bad market, Rothenburg's is one of the more famous ones.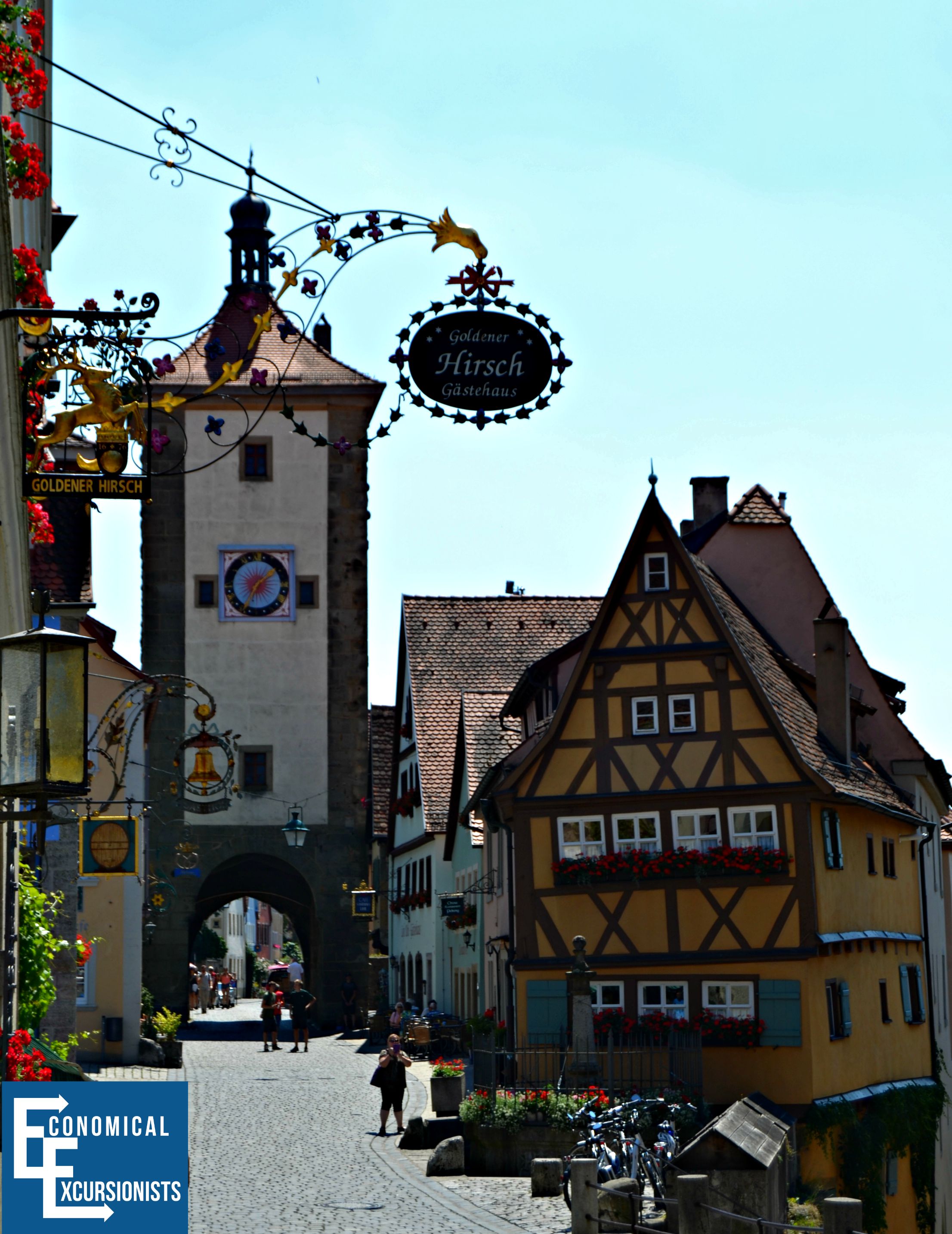 Kuchlbauer-Turm
The Hundertwasser Tower is a famous work of art that actually houses a wonderful centuries old brewery.  Take a brewery tour and get a beer sampling from the freshly made beer.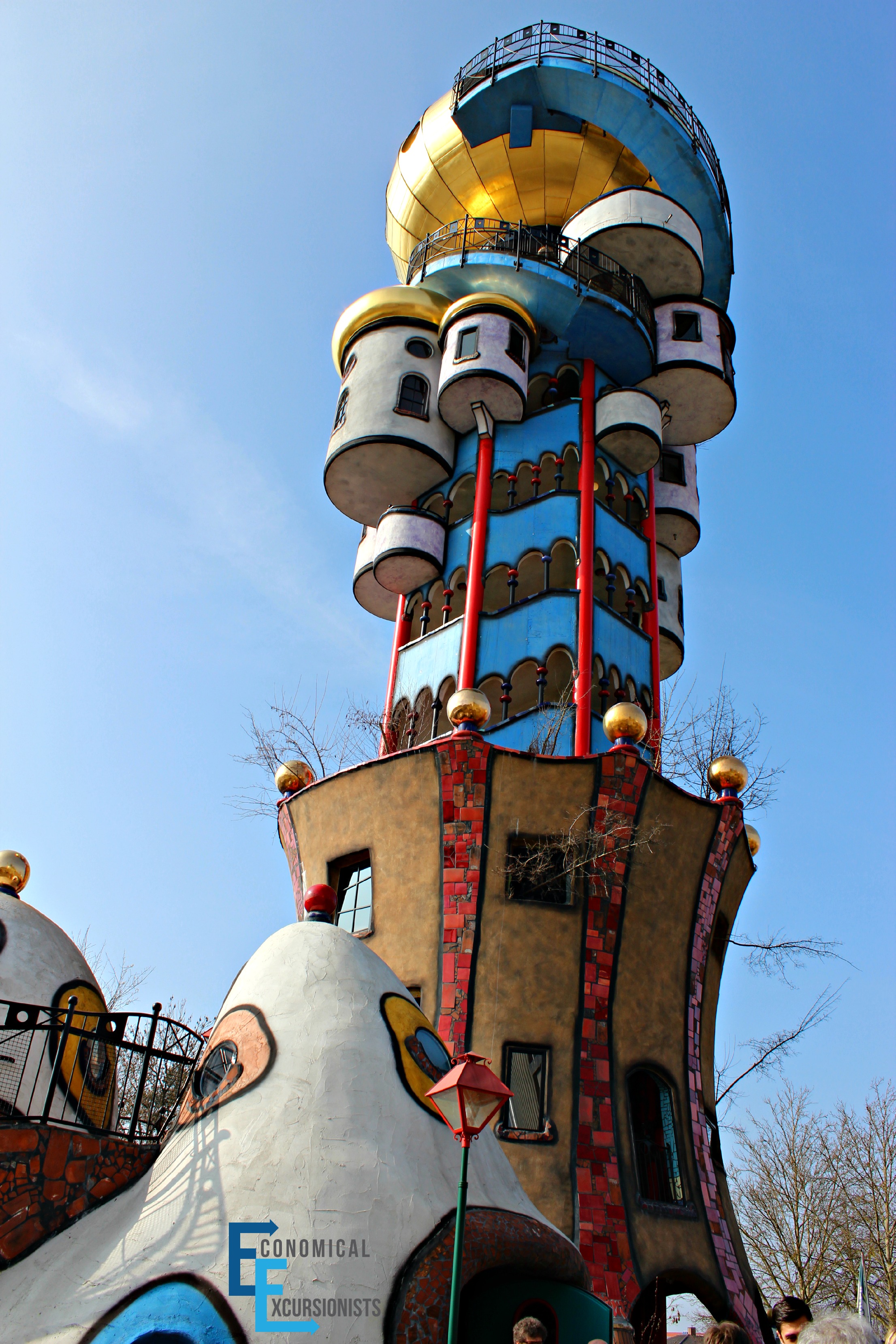 Therme Erding
Head to this indoor water park and spa for the perfect day of fun for the family or relaxation for you! Not far from Munich and in the heart of Bavaria makes this a great day trip.
Munich
There is so much to do in the city of Munich that one day probably isn't enough, but if you are looking for things to do, you can easily fill up a full day (and return for more in the future!).  There are, of course, the touristy stops like the Marienplatz, HofbrauHaus and Oktoberfest (in September).  However, there are plenty of other things to spend your time doing like enjoying the Augistiener Bier Garten, visiting the Nymphenburg Palace or spending the day at the Deutsches Museum or BMW museum.
And if Oktoberfest isn't your jam, there are so many other amazing fests to experience while in Bavaria as well!
Living so near to Munich, this is actually a popular day trip we take often, especially when showing family and friends around.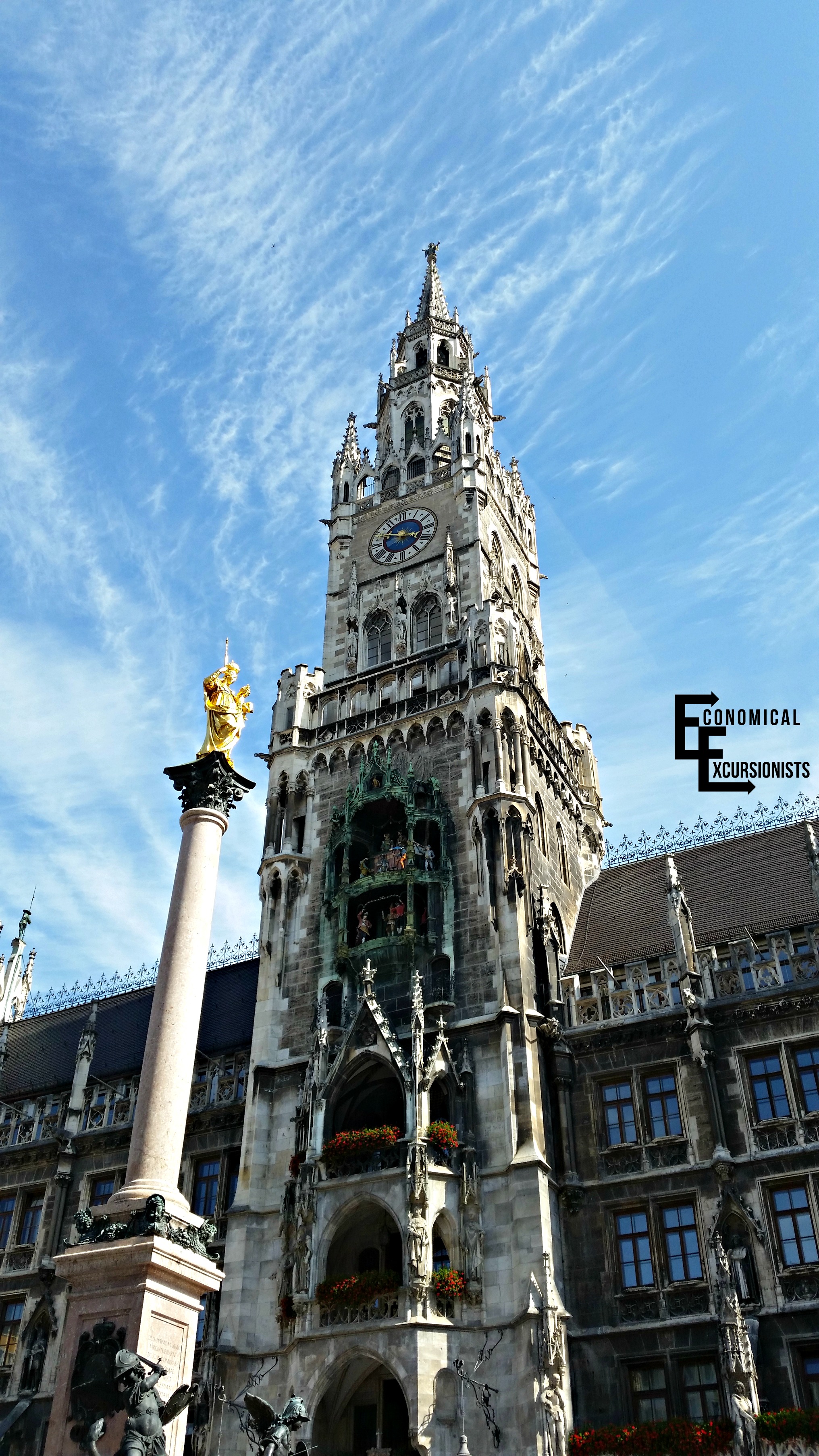 Neuschwanstein Castle
Many people will combine the "Disney Princess Castle" with other places on the Romantic Road, like Rothenburg and Munich for a weekend in Bavaria trip, but it can still be done in a long day.
Here is my post on Everything you need to know for Neuschwanstein!
And if you've ever wanted to go Paragliding, Neuschwanstein is where I went and it was UH-MAZING! Read about that here.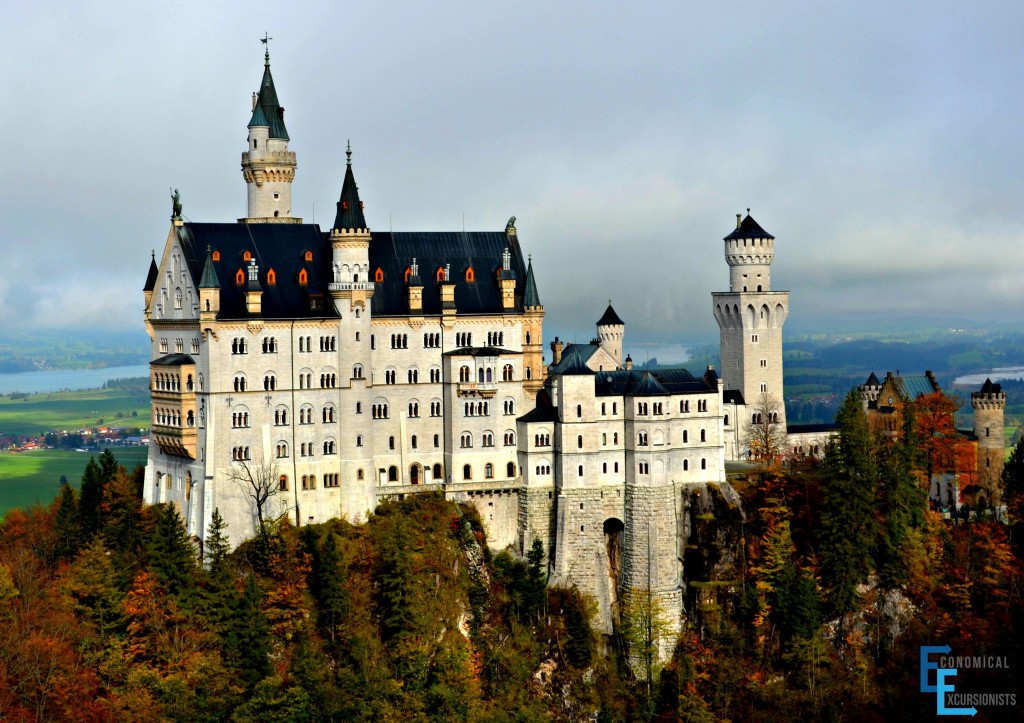 For Families Traveling in Bavaria
While most of the above-mentioned locations are great for families, couples and solo travelers alike, there are some great family-oriented destinations to be found as well on day trips in Bavaria.
Playmobil: Great for all seasons and not far from Nurnberg, this theme park is perfect for fostering that imagination in your kids http://www.playmobil-funpark.de/en
Legoland: For all things Legos and fun head to this theme park between Munich and Stuttgart http://www.legoland.de/en/
Palm Beach: Summer or winter, feel like you are at an island paradise at this water park in Nurnberg http://www.palm-beach.de/
Europa Park: This popular theme and amusement park is great for families and is another great place to consider year-round, but it might be a better weekend option depending on where in Bavaria you are starting from due to distance since it is not IN Bavaria.  They even have this amazing looking campground if you really want to go all out!
Whether you are looking for the best towns in Bavaria, a good Bier Garten, outdoor adventures or a delicious schnitzel, there are so many things to do in beautiful Bavaria!  What are your local favorites?
Day Trips In and Near Bavaria by Train
DeutscheBahn Trains and the Bavaria Pass (Bayern Ticket)
One of the easiest ways to travel in Germany is via the DeutscheBahn trains.  The Bayern Pass is the perfect ticket to get you to many of the destinations on this list.
Best Places To Visit With Bayern Ticket
In addition to getting all over Bavaria with the Bayern ticket, what is actually really cool about this pass is that it will even get you to a few places outside of Bavaria, such as Salzburg!  We especially love using it when traveling even just down the road if we are with a small group of people, to really get our money's worth.
Cost of Ticket: (At time of writing):
Bavaria-Ticket
(Bayern-Ticket)
Bavaria-Ticket Night
(Bayern-Ticket Nacht)
  Bavaria-Ticket
1st class 
  Bavaria-Ticket Night
1st class
1 passenger:
26 €
24 €
38.50 €
2 passengers:
34 €
29 €
59 €
3 passengers:
42 €
34 €
79.50 €
4 passengers:
50 €
39 €
100 €
5 passengers:
58 €
44 €
120.50 €
Times: 9am-3am of following morning and  for the night ticket, it starts at 6 pm to 6 am the following day (and is good until 7am on Sat, Sun and holidays).
Transport Types:  Good for all trains, S-Bahns, U-Bahns and Buses
Location: All of Bavaria and even extending into Salzburg as well as
 Bavaria is So beautiful! Tell us in the comments where have you been in Bavaria that others should know about?
The following two tabs change content below.
Author and Creator
at
Economical Excursionists
Former teacher turned blogger turned mom turned full time travel addict, LeAnna has never been one to live life by the rules. Whether she is moving to a farm in Switzerland to learn to make cheese (Yes, CHEESE), jumping off a mountain to paraglide over Cinderella castles, or taking her baby all over the world with nothing but a backpack on their backs, LeAnna designs and defines her OWN life. LeAnna, her husband Andy, and kiddo, "Lil B" love to live a minimal lifestyle, not only for the "thrill" of pinching pennies but in order to save for traveling the world. Considering over 40 countries and 90+ cities have been explored, we'd say they are doing something right!
Latest posts by LeAnna Brown (see all)