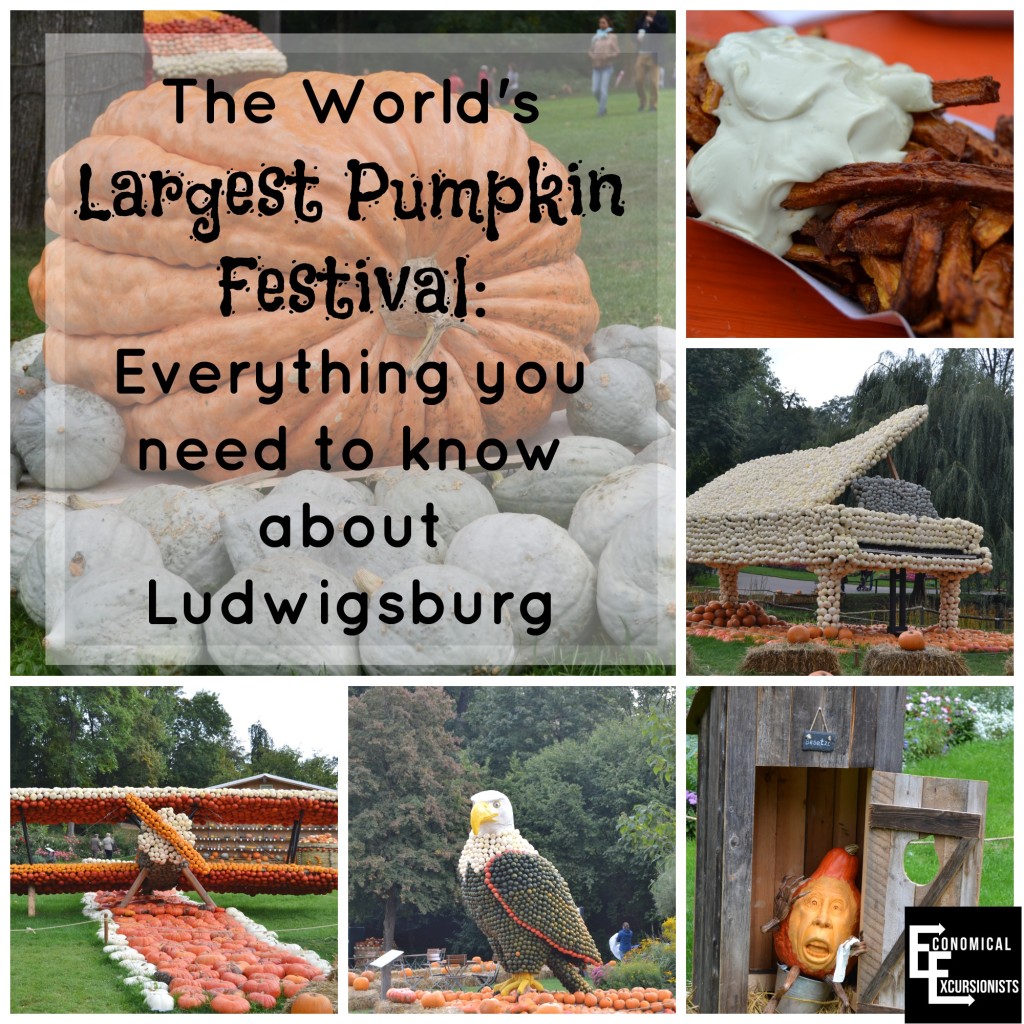 Pumpkin fries.
Pumpkin prosecco.
Pumpkin burgers.
Pumpkin soup.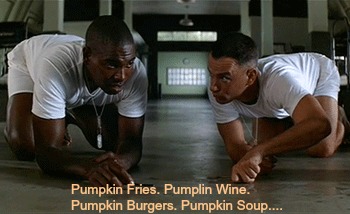 No, I am not trying to pull a "Forest Gump" on you.  The Ludwigsburg Pumpkin Festival (Kuerbisausstellung), in Stuttgart, Germany can pumpkin-fy just about any food you want!
While Oktoberfest gets the most attention as the world's largest beer festival, not many people realize that Ludwigsburg Kurbis Fest holds the title for the world's largest pumpkin fest!  Whether in Germany for Oktoberfest, living in Germany or just on a trip this time of year, it's worth the day to get into the fall spirit with everything pumpkin!
Dates:
The Ludwigsburg Pumpkin Festival runs yearly, generally from the beginning of September to early November.
2015 Dates: Sep 4- Nov 8
Use the official website to find out what is going on during what dates http://www.kuerbisausstellung-ludwigsburg.de/en#event
Cost:
The only unfortunate part about the pumpkin fest is the cost.  Actually, it is just the cost to get into the grounds of the Bluhendes Barock Residence, which are beautiful grounds but it isn't exactly cheap at
Adults: €8.50  (After 17:30= €5.50)
Children (4-15 years): €4.20
There are a few family packages (Familienkarte):
Familienkarte 1: 1 Adult and 2 kids= €16.00
Familienkarte 2: 2 Adults and 2 kids= €23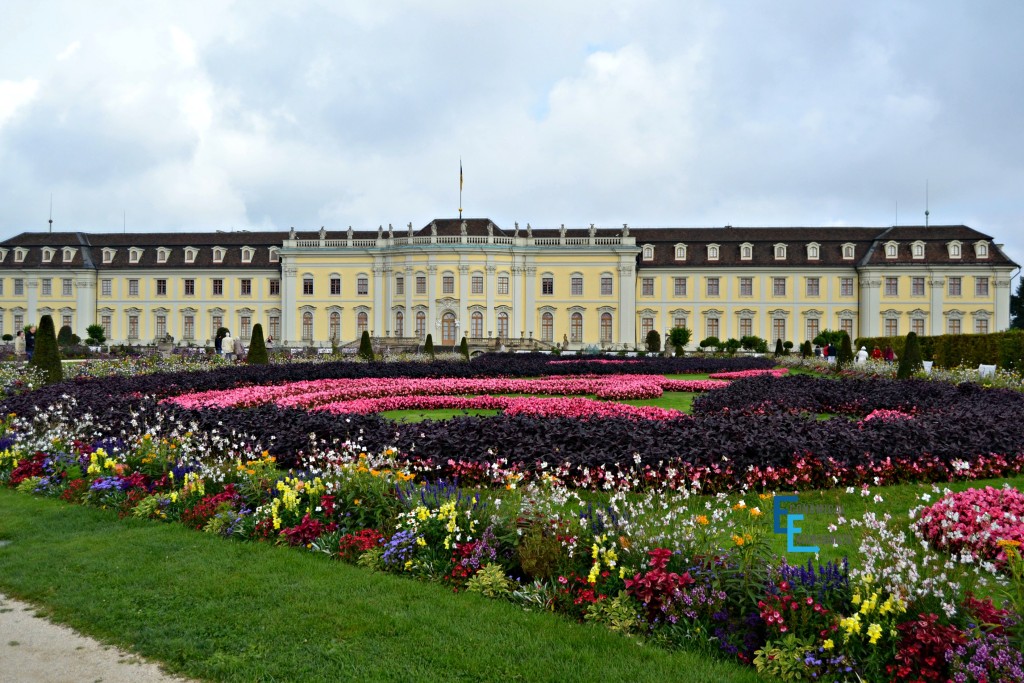 To get into the Borock Schloss Residence (Palace) it is an additional fee of:
€17 per adult
€9 for children
Hours:
The Schloss gardens, where the festival is held is open from 9am-6pm
When to Go:
The festival can get quite busy, especially on the weekends.  If you want to avoid the crowds, aim to be there in the mornings (11am is when things start to pick up).  Even on the weekends, you can still beat the masses if you arrive early though.
Weekend Specials
Check the website for what is going on because each week there is often a different "theme."  A popular weekend to go is during the Pumpkin Regatta where they have little mini boats made from giant pumpkins that people race.  The best part is that anyone can participate in the pumpkin race, just be sure to show up early (check the website, as the registration time may change).  Another fun weekend is when they smash all the pumpkins.  What child (young and old) doesn't love smashing things!?  Other weekends focus on weighing giant pumpkins and others have amazing carving artists!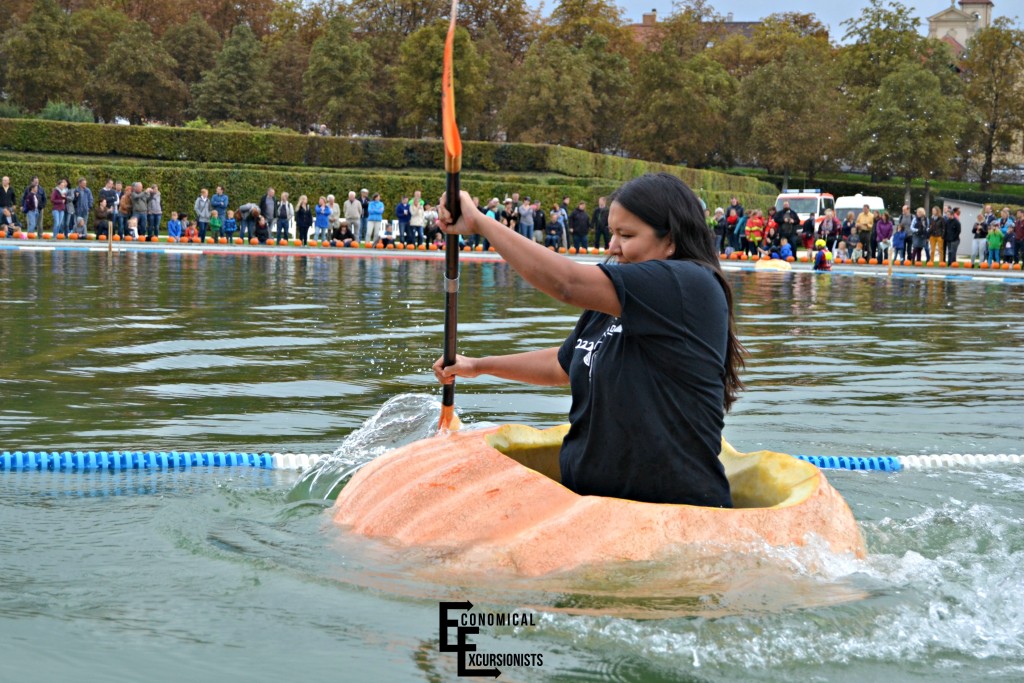 Time Needed:
This is highly dependent on you, your family and what you like to do.  Some people will just go for a few hours, walk the grounds once, grab a bite to eat and be on their way.  Others will stay for hours taking pictures of every single structure, playing at the playground, watching whatever events are going on during the day and still wish they had more time!
The grounds are stroller friendly and the entire festival is a children's delight, so depending on what you (or your kids) want to see or do, I would plan on anywhere from 2-6 hours.
Getting There:
Stuttgart is an extremely easy to reach city within Germany.
Driving
Driving to Stuttgart might be the easiest and fastest mode of transportation.  There are also plenty of parking lots and garages to choose from to park for the day at as well as residential roads nearby (free parking) if you can find an open spot.  The easiest thing to do is plug in the Schloss Residence to your GPS and then look for the Blue Parking Garage or ParkPlatz signs that are nearby.
Mömpelgardstraße 28 71640 Ludwigsburg 
*Do not park at the actual Ludwigsburg Parkplatz.  This is far more expensive than nearby garages and lots.
 On Sundays, most of the outdoor parking lots are free (double check before parking).  Any other day of the week, expect to pay
Train/ Public Transportation
Germany has wonderful public transportation options.  Of course, depending on where you are originating from will depend on what ticket and route you will need to get to Stuttgart.  A few options might be the
Happy Weekend Ticket (only valid on weekends):  €40. Also includes public transportation on all regional trains as well as local S and U-Bahns
Baden-Wurettemberg Ticket: €23 for first passenger + €5 per following person. Up to 4 passengers, after 9 am.  Also includes public transportation on all regional trains as well as S and U-Bahns
Bavaria + Baden-Wurettemberg Ticket: 2 Separate Regional tickets  to cover different states, same conditions as above
Once you get to the main train station in Stuttgart, it takes about 30 minutes via S-Bahn/Bus combo to reach the gardens.  The easiest way to do this is to use google maps.  Plug in Stuttgart Hauptbahnhof to Mömpelgardstraße 28 71640 Ludwigsburg and it will tell you exactly which S-Bahn (S4or5) and which bus (422 or 425) based on what time you arrive
What to Do:
You could easily spend hours at the fest, depending on what you enjoy.
Weekend Specials
We've already mentioned the weekend festivities.  These are so much fun to watch and even participate in, just know that these will be the more crowded times as well.  Check the website to know what is going on, as it changes every weekend for a different pumpkin theme
Statues and Displays
Wander the palace grounds to admire the handy-work of creative artists.  Each year, there are different works of art on display, but they are all magnificent none the less!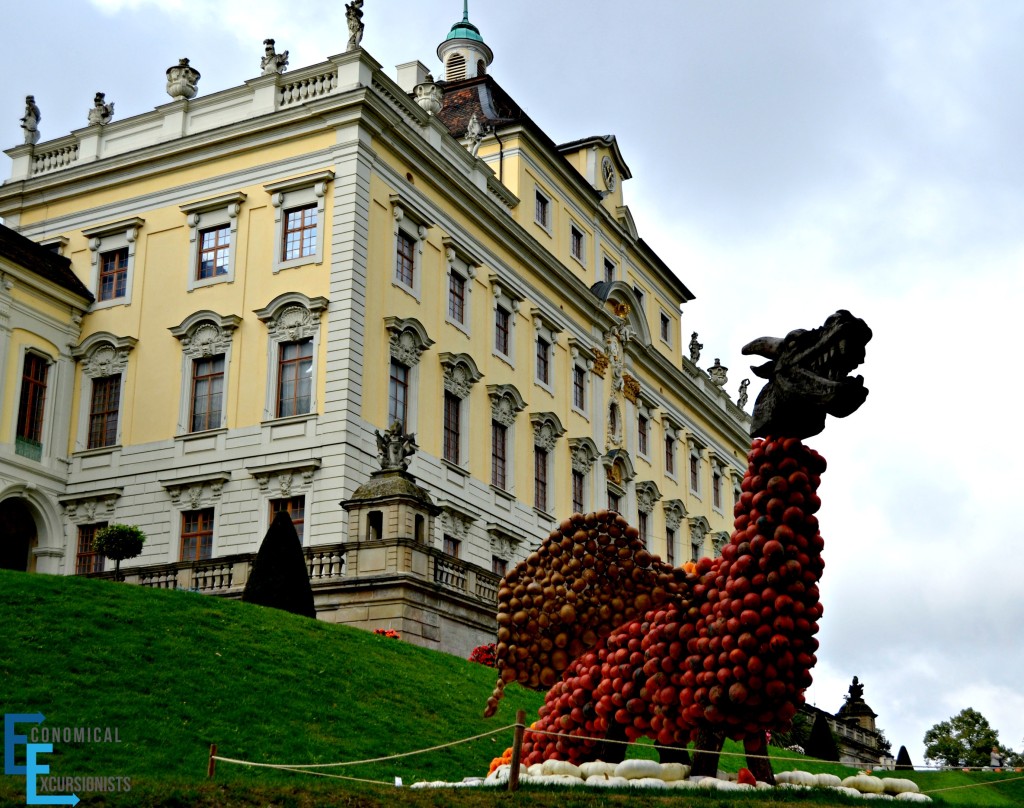 Story-book Park
A large section of the park is a fairy tale, story book section, which actually has nothing to do with pumpkins.  There are all the classic German Grimm's Fairy Tales in real-life form.  You can walk up to Hansel and Gretel's gingerbread home and speak to (in German) Snow White's magical mirror on the wall.  Call to Rapunzel and watch as she lowers her hair or just take a tiny boat ride or mini train ride through the "village."  Kids and kids at heart have a blast interacting with all their favorite childhood stories.
Food
If you are hungry, just walk to any of the stands that are around the festival and enjoy what they have to offer.  There are pumpkin burgers, pumpkin fries, pumpkin soup, pumpkin brats and more.  Not a fan of pumpkin?  Don't worry, you can still find plenty of food sans-pumpkin foods like normal brats and fries.
Other things to do in Stuttgart
If you are wanting to make a weekend getaway of it or just didn't spend much time at the festival, there are plenty of great things to do in Stuttgart
– Wilhelma Zoo and Botanical Gardens
– Love cars? Check out the Mercedes Benz OR Porsche Musuems
– Stroll along Koenigstrasse
– If you aren't palaced out, check out the Neues Schloss and Schlossplatz
Whether or not you even like pumpkins, the Ludwigsburg Pumpkin Fest is definitely a different kind of festival than any other you'll find.  And who knows, maybe it will inspire your next Jack-0-Lantern Design!
Have you been to the Ludwigsburg Pumpkin Fest (or any other fall festivals)?  What was your favorite part?  What suggestions do you have for others?
The following two tabs change content below.
Author and Creator
at
Economical Excursionists
Former teacher turned blogger turned mom turned full time travel addict, LeAnna has never been one to live life by the rules. Whether she is moving to a farm in Switzerland to learn to make cheese (Yes, CHEESE), jumping off a mountain to paraglide over Cinderella castles, or taking her baby all over the world with nothing but a backpack on their backs, LeAnna designs and defines her OWN life. LeAnna, her husband Andy, and kiddo, "Lil B" love to live a minimal lifestyle, not only for the "thrill" of pinching pennies but in order to save for traveling the world. Considering over 40 countries and 90+ cities have been explored, we'd say they are doing something right!
Latest posts by LeAnna Brown (see all)