So you have made it around the South stretch of Iceland around the Ring Road with the Iceland Itinerary: Part I and are ready for a few more days of stunning waterfalls, blue, milky waters to bathe in and getting sprayed by geysers!  Let's dive right in!
Other Articles You'll Want to Read!
Iceland One Week Itinerary: Part I
Iceland One Week Itinerary: Part II
Touring Iceland via Campervan: What you need to know to enjoy the wilderness and flexibility of campervan camping
Things to know before traveling to Iceland
Ring Road Part II
Day 4
Dettifoss and Selfoss Waterfalls
Dettifoss is reportedly the most powerful waterfall in all of Europe, so despite having seen several waterfalls already, it was clearly on our list.  If you are mapping it out and debating skipping it because it says that it is about two hours out of your way, there is hope!
You have two options to get to the falls.  We had our Maps.Me app up on our phone as well as the car GPS and each was telling us a different route.  Apparently, there is a new, paved road that got us to the falls within only 30 minutes off the Ring Road!
*** Directions: Take Road 862 to get to the falls in about 30 minutes of the main Route 1.  This is on the West side of Dettifoss and looked to be MUCH better views of that side of the falls than if we were to have taken the longer route (it looked like there was not a way to view the falls from both sides, and it seemed that the West side (the shorter driving route) was better anyway).  Also, I am unsure if you can easily access the Selfoss Waterfalls (at the same location) if you had not taken the 862 route.
Once again, we spent the night only minutes away from this site so that we could be one of the first ones there in the morning, which proved to pay off!
Entrance: Free
Time Needed: About 45 minutes (including walking) for Dettifoss.  Only an additional 30 minutes or so are needed (including walk time) to Selfoss
Bathroom: Yes
GPS Coordinates: 65.814473, -16.384503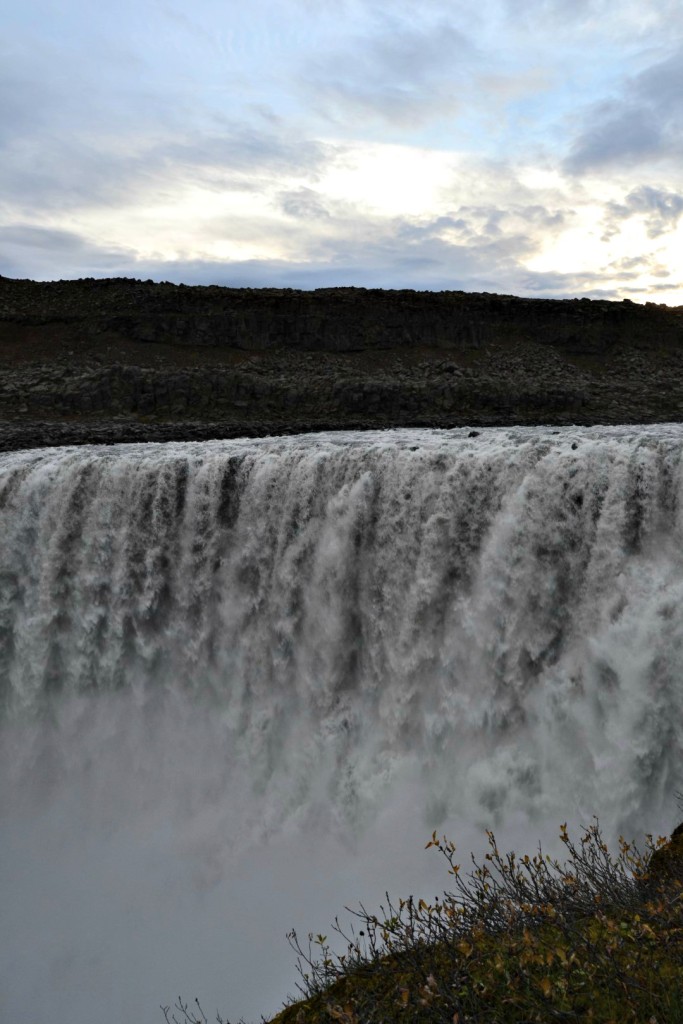 Selfoss
Selfoss can be reached from the same paths as Dettifoss and once again, if you are thinking, "Do I need to see another waterfall?" The answer is, yes!  Selfoss may not be as powerful as Dettifoss, but I might argue that it was even prettier.  It was literally a half a kilometer's walk from Dettifoss along the same paths, so why wouldn't you take the extra few minutes and take in the views!?
Note: The path to the waterfall is right along the cliff"s edge and the rocks were slippery in spots.  If going with children, be very cautious, as there are no ropes or barriers between you, the cliff and the raging waters below.  It was also extremely muddy in spots where we had to finagle our way across water-ways, so good, waterproof shoes or boots are highly recommended.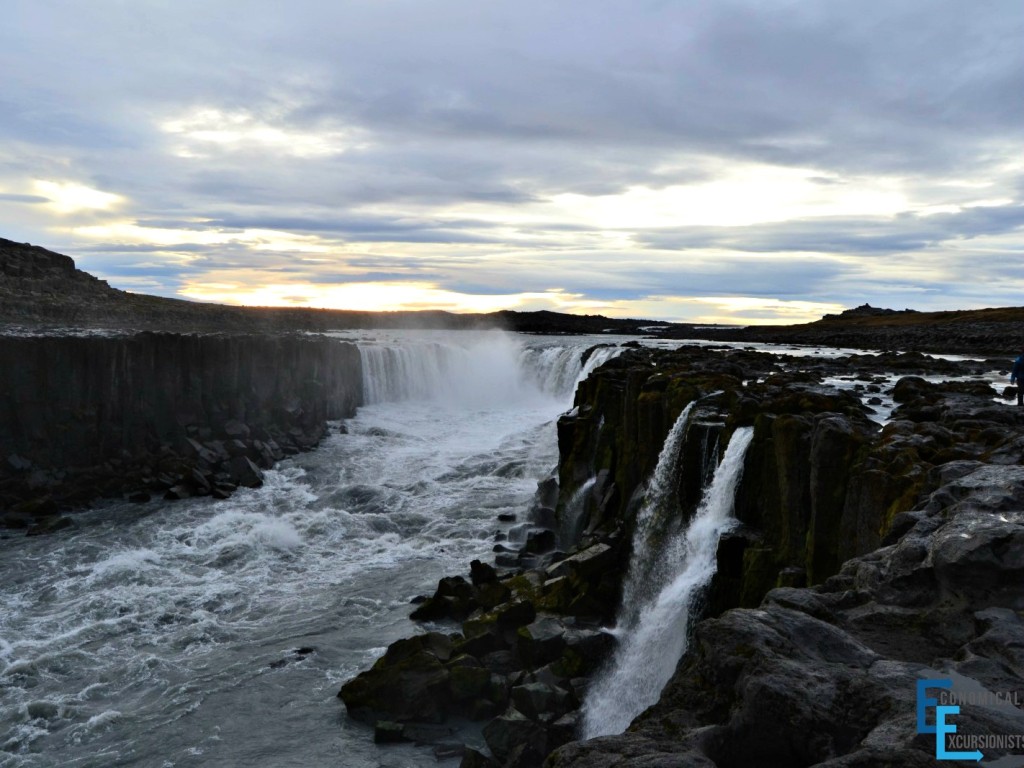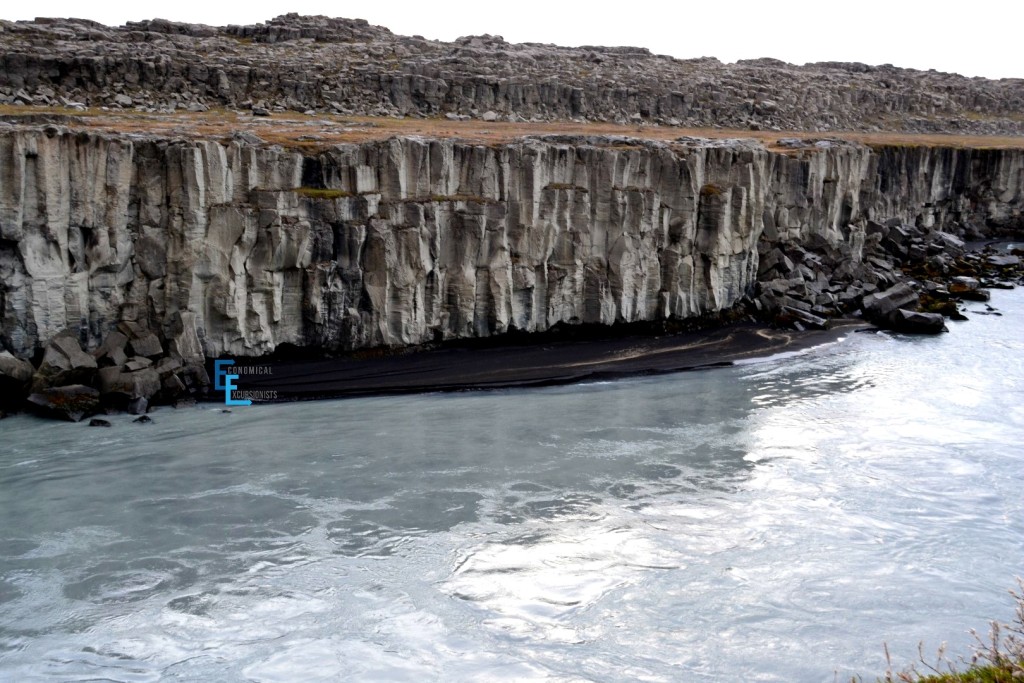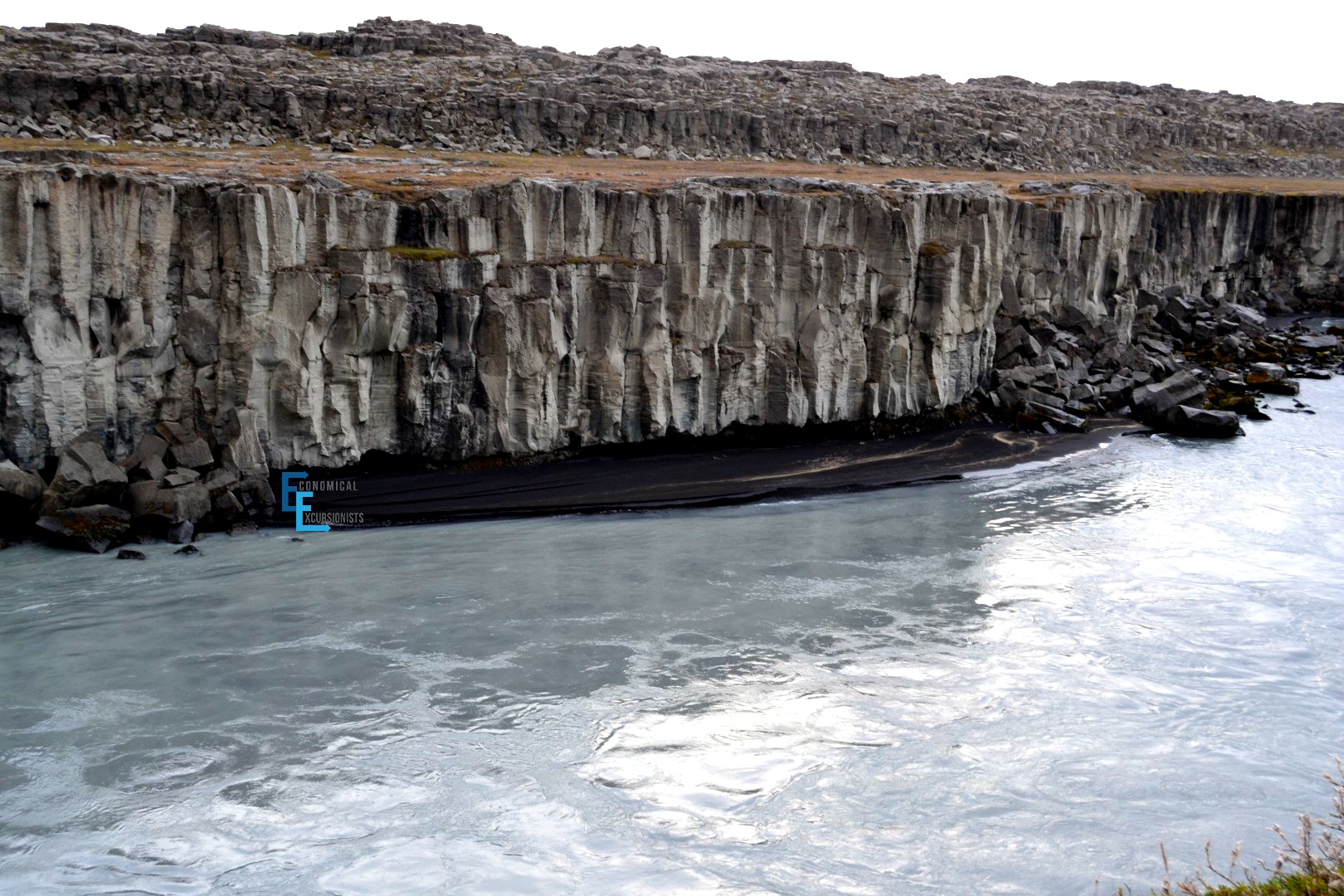 Viti Crater
From the ring road, turn right onto road 863 where you will also see big signs saying, "Krafla" and just follow it all the way until the end, which will be the crater.  Unfortunately for us, the weather was terrible on this particular day, so the beautiful blue tones of the lake weren't as prominent as I had seen in other pictures.  Like the Kerið Crater, you are able to walk the entire rim of the crater.
Entrance: Free
Time Needed: 15-20 minutes if wanting to walk the rim.  5-10 if just wanting a short photo-op
Bathrooms: No
GPS Coordinates: 65.717416, -16.753768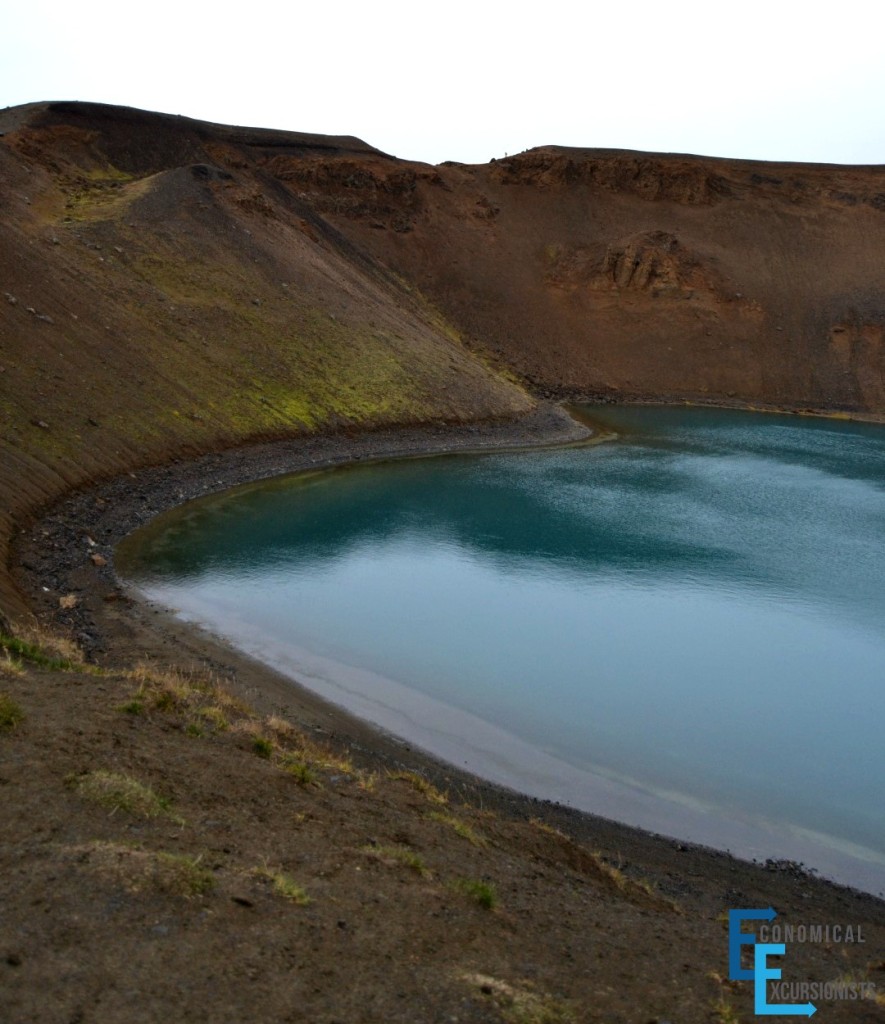 Hverir Geothermal Field
Pulling back onto Route 1, almost directly across the access road to the crater is the Hverir Geothermal area.  Don't worry, you will smell it far before you see the pluming steam rising from the ground!
You can walk around bubbling mud pits, boiling hot springs and steaming vents, all proving how active the volcanic structures still are in Iceland.
Entrance: Free
Time Needed: 30-45 minutes
Bathrooms: No
GPS Coordinates: 65.64136, -16.808054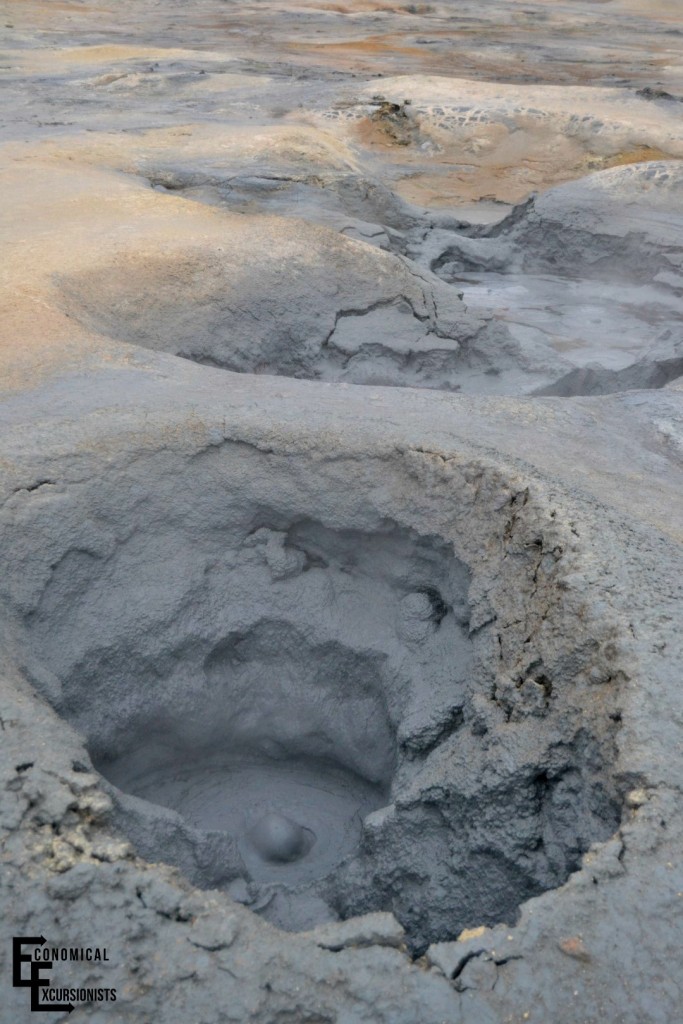 Myvtan Nature Baths
Most people head straight for the Blue Lagoon not far out from Reykjavik.  This is perfectly fine, especially if short on time.  However, after talking to many of the locals, they all said to skip the touristy and pricey Blue Lagoon and instead enjoy the less popular, but just as spectacular and beautiful, Myvtan Lagoon.  It was slightly cheaper than the Blue Lagoon and if you time it correctly, you can miss almost all the tourists!!!
We made the mistake of showing up right at opening time (noon during off season) with several other tour buses and tourists.  However, by the time we left (around 3pm) there was almost NOBODY in the pools at all!
***Year around, the baths are open late.  In the winter, the facilities are open until 10pm and if we had planned for Myvtan to be in the evening, I can only imagine the magical experience viewing the Northern Lights while in the milky blue waters could have been!!!
A Few Important Notes on the Pools in Iceland:
Remember, you are still in Europe.  Europeans just don't care or look at nudity in the same way as Americans do!  You will be asked to shower, in the nude, prior to putting on your suit and heading out to the lagoon. THe problem for many Americans?  The shower is an open, group set-up.
Put your fears aside and embrace the European culture.  I promise, nobody is looking at you and nobody cares about that extra hot dog you got from the gas station that is now sitting on your hips.
Is the Blue Lagoon Safe During Pregnancy?
One of the top things I was so looking forward to in Iceland were the blue lagoons and geothermal pools.  However, being 4.5 months pregnant, I was ready to  have to skip these popular activities.
HOWEVER, after doing extensive research, I found out that I could still safely enjoy the waters!!!  From the official Blue Lagoon site, they even offer prenatal massages in the waters. http://www.bluelagoon.com/support/good-to-know/pregnency-and-prenatal-woman/15/
With this being said, I still checked with my OBGYN (who laughed at me for even asking and, in his German accent bellowed, "Why wouldn't you do it!?"), made sure to stay extra hydrated and remained in the "cooler" temperatures of the lake.  I stayed in waters as close to body temperature (98.6 Farenheit/ 36.5 Celcius) as possible and just listened to my body to know when it was time to get out.  If you are also expecting, I obviously can't give you the official OK, but check in with your own doctor and see if it is still a possibility for you!
Entrance: See official site for prices pending season and age
Time Needed: Several hours
Bathrooms: Yes, plus shower facilities (a perfect place to finally get a much needed shower if camping!)
Free Wifi plus a great (but expensive) cafe with local and fresh foods, including rye bread made IN the geysers!
Official Website: http://www.myvatnnaturebaths.is/en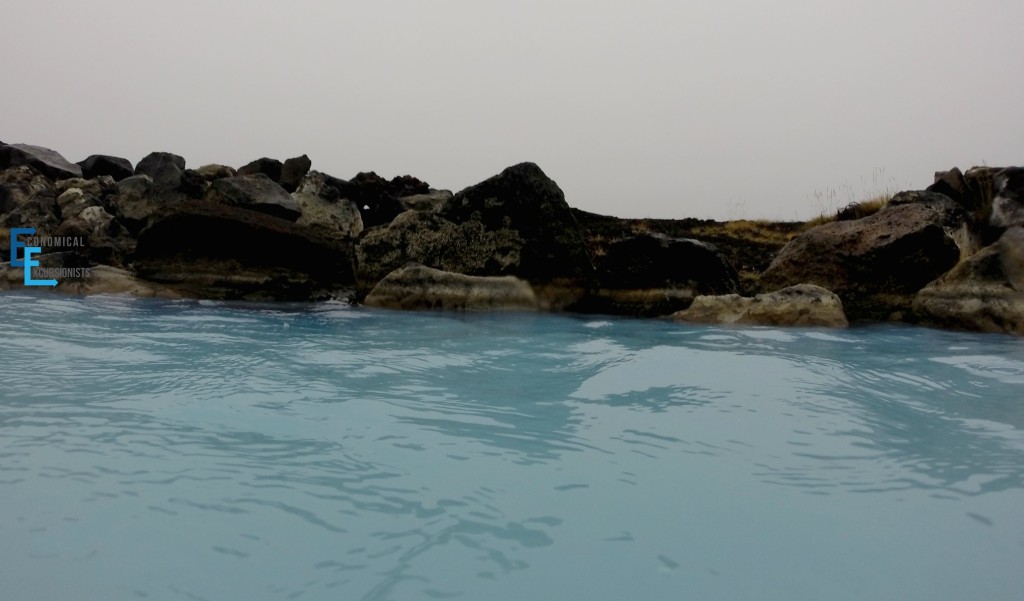 Dimmuborgir Lava Fields
The Dimmuborgir lava fields are like stepping onto another planet!  The amazing lava formations stretch across the land forming tunnels, archways and pillars.  There are several walks you can take throughought the lava field, and we chose the "Church Route" which takes you to a lava formation that they call, well… "The Church."  The map says the walk takes about an hour round trip, but we found it only to be about 45 minutes.  If you are short on time, or the weather is not cooperating, you can easily take the shorter circles and get much of the same views (minus "the church")
Entrance: Free (but they were currently building on the site, so this may be changing)
Time Needed: 30-60 minutes, depending on the walking route you decide upon
Bathrooms: Yes, but you have to pay
Pretty Amazing how the lava fields were formed: https://en.wikipedia.org/wiki/Dimmuborgir
GPS Coordinates: 65.587624, -16.910148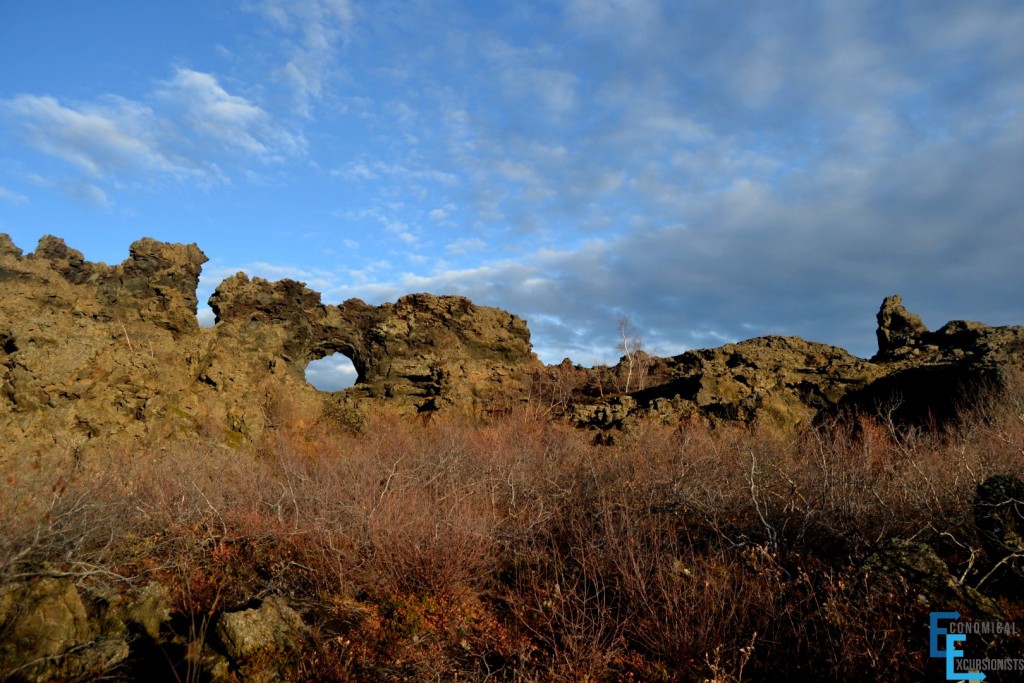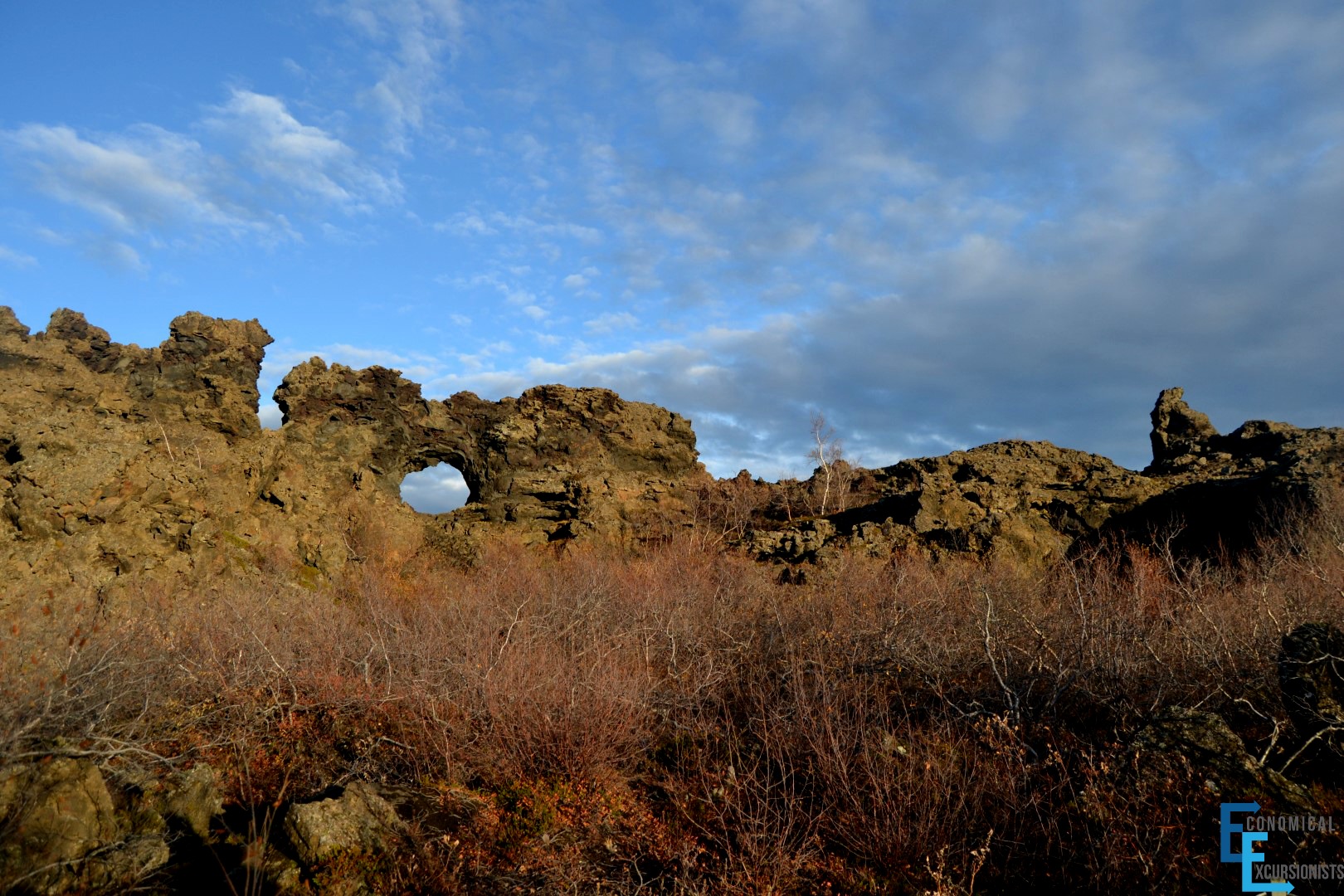 Day 5
(Note: At this point, many people choose to go up to Husavik.  One of the main purposes of this is there is supposed to be some stunning whale watching.  If this is an activity that interests you, definitely look into making that detour.  You can also whale watch from Akureyi, which is more along the Ring Circle route.)
Goddifoss
Yet again, we camped right by the Goddifoss waterfall so that we could be there before others started swarming in.  Being RIGHT on the Ring Road, it is well worth a short stop.  The contrast of the blue waters against the black stones are amazing and an almost "island" looking rock in the middle makes the waterfall somehow seem equally distributed, even among wild and unruly nature.
Entrance: Free
Time Needed: 10-20 minutes
Bathrooms: There is a gas station next to the falls
GPS Coordinates: 65.6800° N, 17.5400° W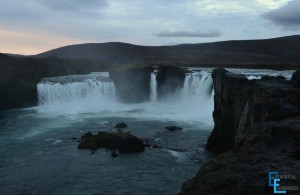 Akureyi  
The truth is, we really wanted to take a flight over the active Bárðarbunga volcano, which can be done from the MyFlug company….except for when we arrived we found out that the lava had stopped seeping out just last February (2015).  Talk about a bummer!
Not as exciting as flying over an erupting volcano, we therefore decided to spent most of the day in town but used it more as a rest day since we were doing so well on time.  This is a great place to stop for laundry (can do it at the Hostel), grab a bite to eat and stop at the pools if you are camping and need another shower or just want some more geothermal hot tub action!
Akureyi is another popular place for whale watching and we STRONGLY considered doing it there.  However, at about $90 per person, we weren't willing to stomach the price for the POSSIBILITY of seeing a whale.
From Akureyi, depending on how much time you have left will depend on what you do next.  Many people start to make their way back to Reykjavik while others will start to head towards the Snæfellsnes Peninsula.  Either way, this is another long stretch of driving without a ton of stops and not nearly as scenic as previous stretches.  We ended up pulling over on the road about halfway to Grábrók to call it a night.
Day 6
Depending on how you allotted your time so far and how much time you have left, you could spend the day exploring the Snæfellsnes Peninsula.  With only one day, we decided on just a few activities
Gabrok Craters
The Grábrók Craters are a cool site simply because you feel like you are walking IN a crater!  It is fun to imagine how thousands of years ago, there was boiling hot magma right where you are standing!
Entrance: Free
Bathrooms: No
Time Needed: 20-30 Minutes
GPS Coordinates: 64.771441, -21.531165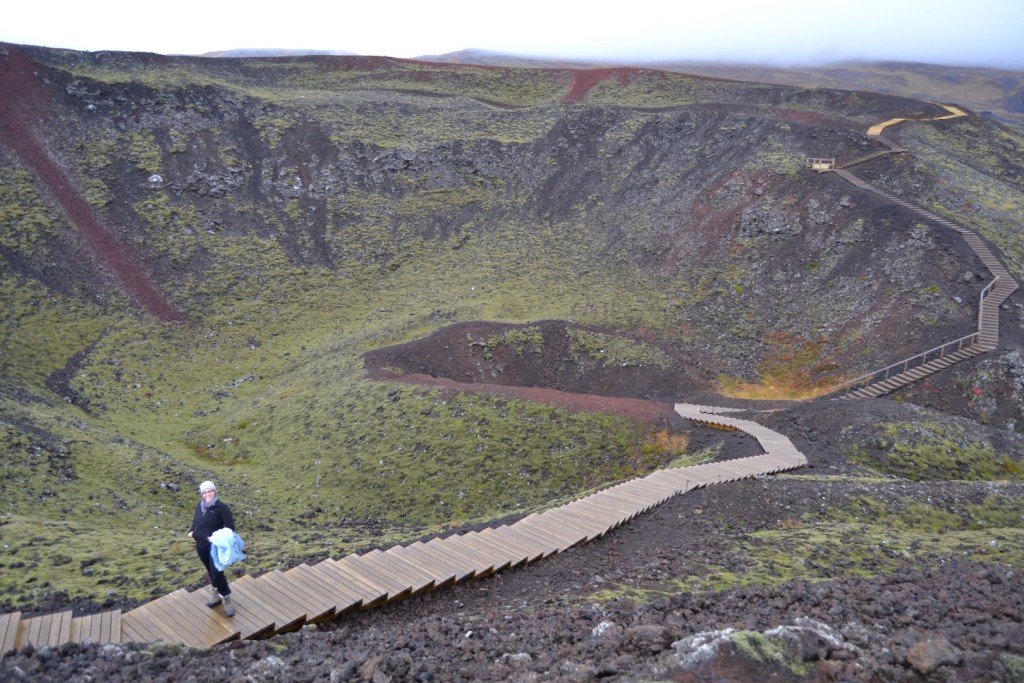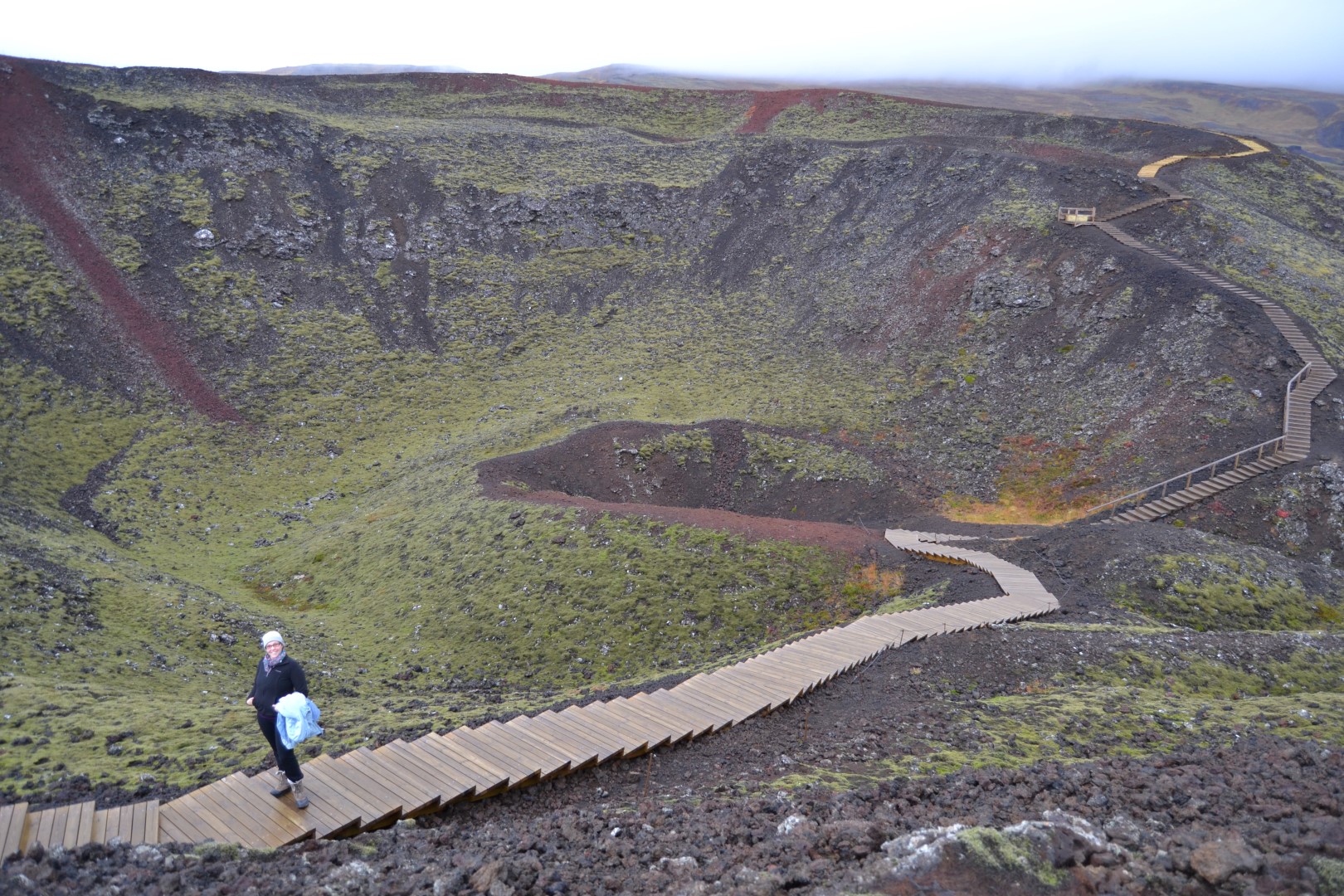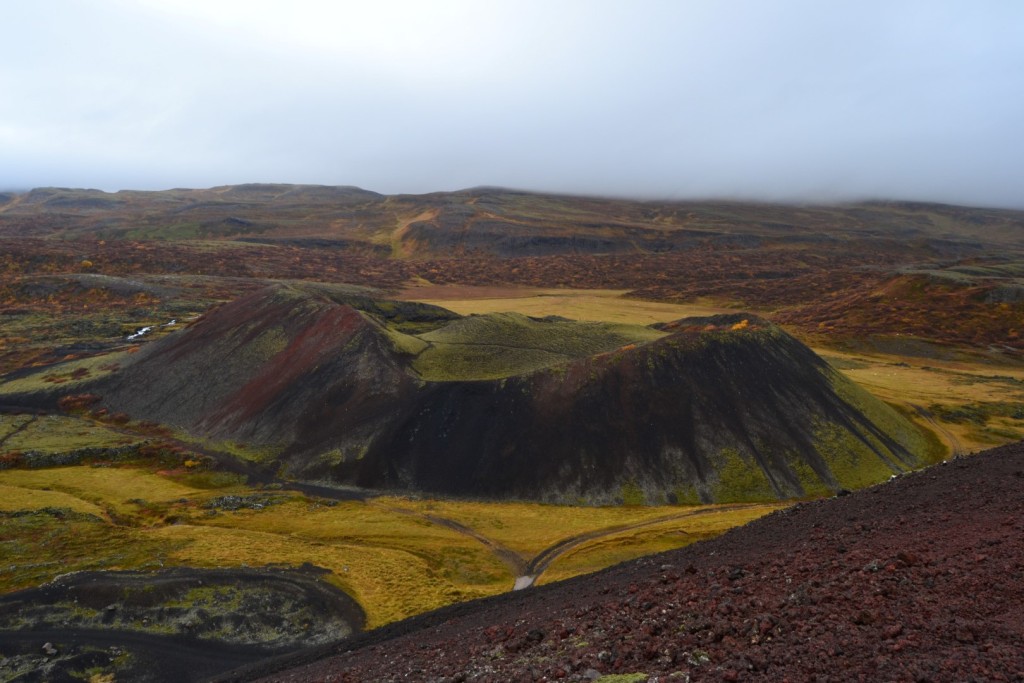 Landbrotalaug Hot Pot
Want a true, straight from the ground, geothermal, natural, hot spring to soak in after a week of travel?  This hot pot is not far off the main road to the Kirkjufell Mountain but a little difficult to find.  However, if you do spot it, and nobody else is there, you can be greatly rewarded with quite the unique experience!  Unfortunately for us, by the time we got there, the rain was pouring down, Andy wasn't too thrilled about wading through a freezing stream, it was COLD outside and there were already people enjoying the spot.  Since I knew it could only hold a small handful of people (like 3!), we regretfully continued on.
To read more about this little gem, here is a detailed post from giving great details and instructions
Entrance: Free
Bathrooms: No
Time Needed: 5 minutes to walk to the hotpot (plus return) in addition to however much time you want to relax in the waters.
GPS Coordinates: N64°49.933 W22°19.110
Kirkjufell Mountain
Kirkjufell is supposedly the most photographed mountain in all of Iceland.  While it is definitely a unique looking structure and a nearby waterfall gives a stunning foreground, I am not 100% sure it worth the 2 hour round trip  drive just for this site alone.  However, if you are already exploring the peninsula, it is an absolutely beautiful stop!
Entrance: Free
Bathrooms: No
Time Needed: 15-45 minutes (Once again, depending on how many different kinds of photos you want to take!)
GPS Coordinates: 64.922092, -23.285604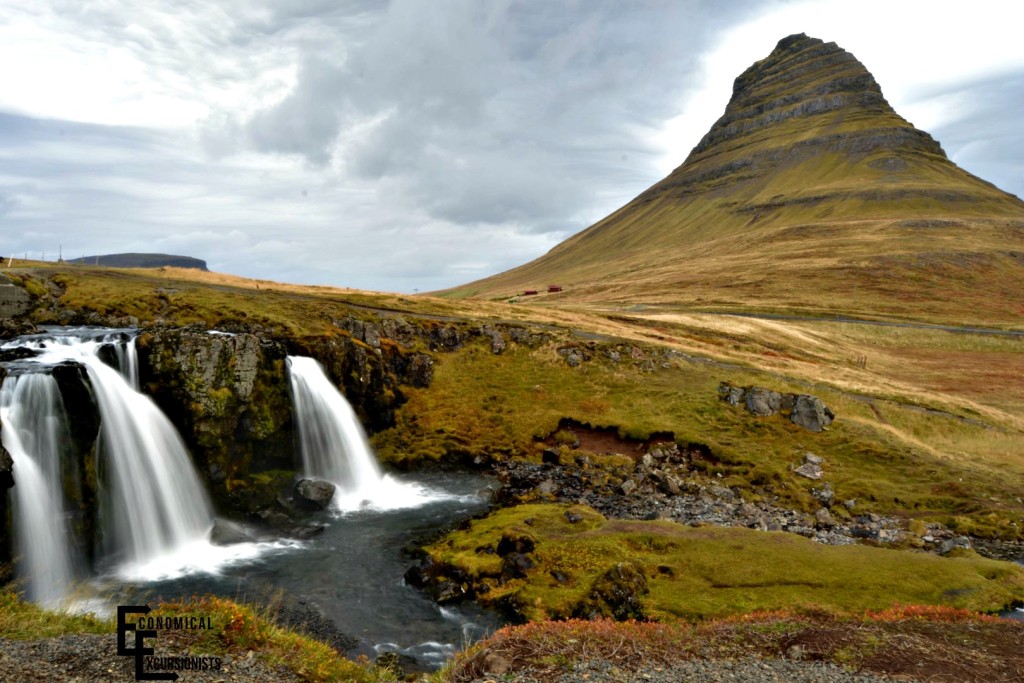 Day 7
Golden Circle Route
The Golden Circle is often done at the beginning of a road trip, but we waited until the end.  Especially if you are short on time, doing the Golden Circle is a great glimpse into what Iceland has to offer, but in a small enough area to easily cover it in a day.  Since this is so close to Reykjavik, expect way more tourists than most of the other sites in Iceland.  Several of the waterfalls mentioned from Day 1 are technically on the Golden Circle, so we were able to cut out a few "Golden Circle" stops on this day since we'd already seen them.
Thingvellir (Þingvellir) National Park
This national park is both of historical and geographical importance.  It is the site for the original parliament in Iceland which became the first national park in the country and is now considered a UNESCO World Heritage Site.  It is also geographically important because it is one of the best places to visibly see two tectonic plates (European and North American) literally drifting apart!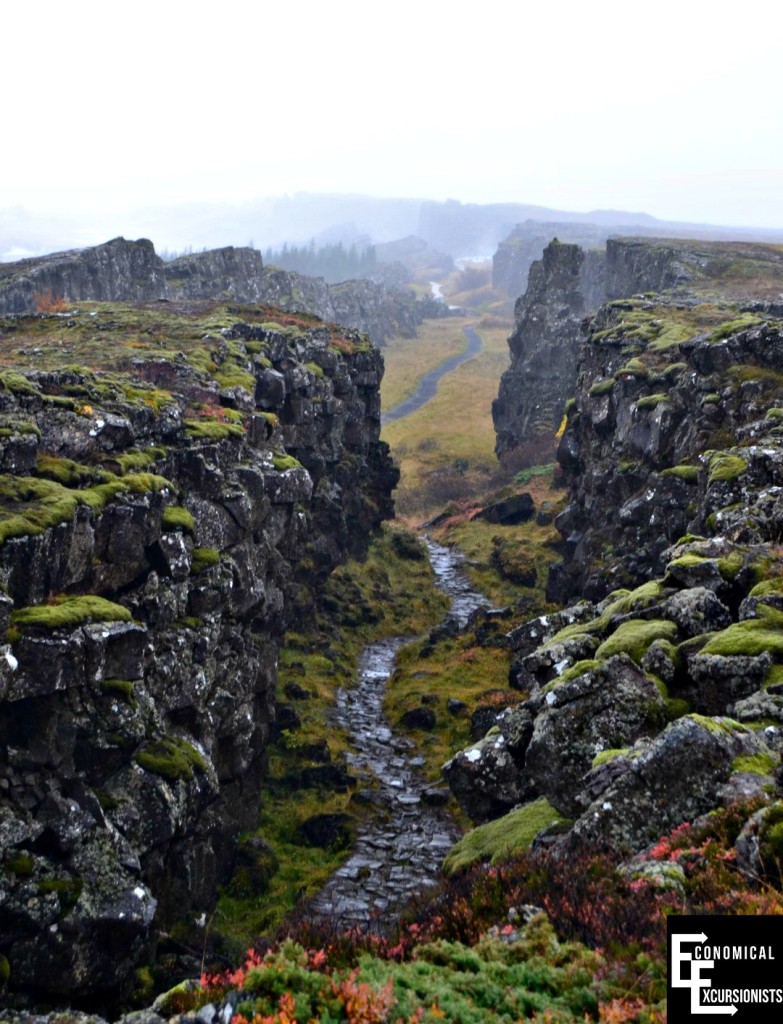 Get out and take the paths around the park to see some of the history up close.  You can see reconstructions of some of the original buildings and churches and walk in between the tectonic plates!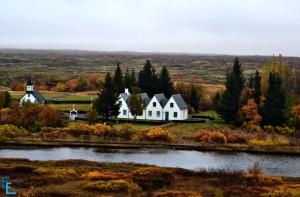 Once you get to the church, continue walking up the path to the right where you will soon cross a tiny bridge over the clearest of waters.  Look down and see hundreds of shimmering coins.  Throw in a coin yourself and make a wish!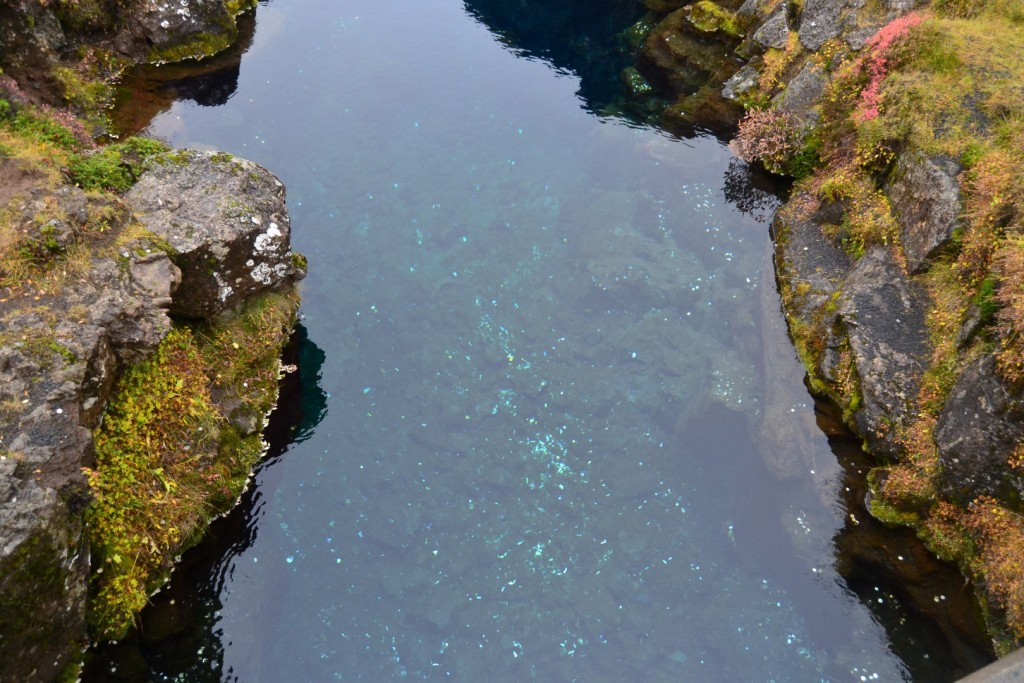 SCUBA Dive: While we would have LOVED to have SCUBA dove in the underwater fissures, I don't think the growing baby inside of me would have appreciated that.  Sadly, we had to skip this adventure, but if you are certified, what a unique dive!  Even if you are not a diver, you can also snorkel.  If you are willing to brave the near freezing water temperatures (don't worry, you'll get appropriate dive suits!), you can be rewarded with some of the clearest waters (some report up to 100 meters of visibility!!!) and one of the only places in the world to dive between tectonic plates).
If you do plan on diving here, plan on an extra day in the area so that you have plenty of time to explore both in and out of the water.
Entrance: Free
Bathrooms: Yes, but you have to pay
Time Needed: 1-1.5 hours if you plan on walking around
GPS Coordinates:  64.259067, -21.121105
Öxarárfoss Waterfall
From the paths in Thingvellir, you can either walk about another 20 minutes (per way) to the Öxarárfoss Waterfall or you can also drive.  There are two parking lots, but the one with these coordinates will take you along a beautiful path in between the plates where you can really see the ridges drifting apart!  Check out the beautiful rock formations as you enjoy the 10 minute walk to the falls.
Entrance: Free
Bathrooms: No
Time Needed: 20-30 minutes (including walk time)
GPS Coordinates: 64.26109, -21.121357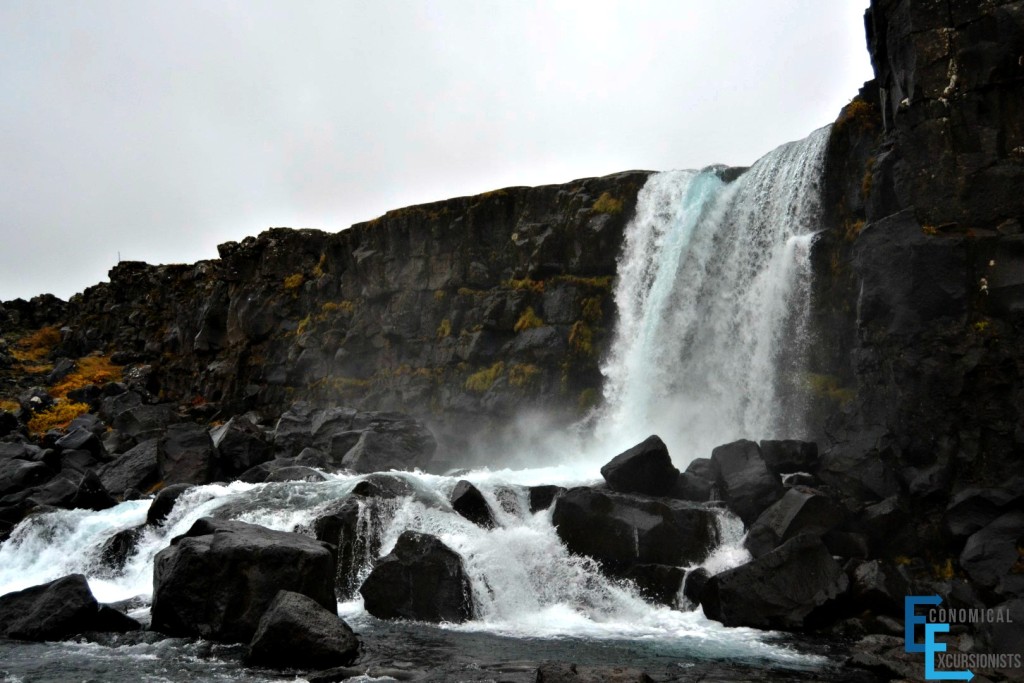 Haukdalur Geothermal Area
Everyone has heard the word, "Geyser."  Did you know that the word actually comes from one of the geothermal activities in Iceland?  The name Geyser comes from the Iceland Geysir, still an active geyser that can be seen at Haukdalur.  At the same location, you can see more boiling mud pools, hot pots and watch the bubbling and erupting geysers!  Strokkur Geysir erupts every 8-10 minutes, so you are sure to see a show while there!  Stop into the visitor center to check out an interesting (free) multimedia display which shows the different volcanic activity in Iceland over the years.
Entrance: Free
Bathrooms: Yes in addition to a huge restaurant, cafe, souvenir shop and more.
Time Needed: 45minutes- 1Hour (more if you plan on stopping at the restaurant)
GPS Coordinates: 64.31199, -20.300329
Gullfoss
Gullfoss is one of the most visited waterfalls in the Golden Circle.  Prepare to get wet from the powerful spray of the falls!  However, the views are spectacular as the two tiered waterfall comes cascading and crashing down!
Entrance: Free
Bathrooms: Yes, but need to pay
Time Needed: 30-45 minutes (including walk time).  Additional time if you want to see the falls from above as well (can take a walking path to get a more ariel view)
GPS Coordinates: 64.326195, -20.124337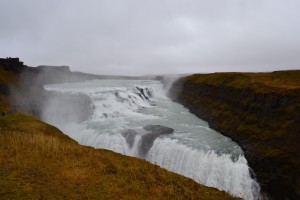 Faxi Waterfall
If you can handle one more waterfall, this one is right along the way, so it is worth even a short stop.  Again, absolutely beautiful vistas over the falls can be seen from a top viewpoint, or walk (or drive) down right to the water.
Entrance: Free
Bathrooms: No
Time Needed: 10-15 minutes
GPS Coordinates: 64.2256° N, 20.3381° W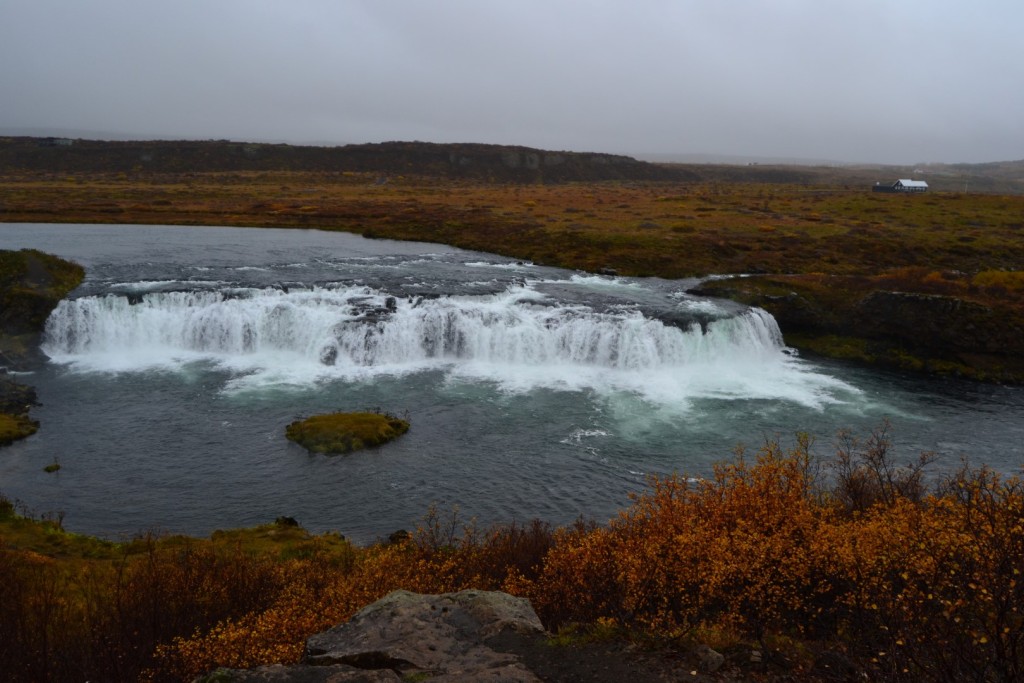 By now, you will have hit all of the Golden Circle and seen some of the most spectacular sites Iceland has to offer!!!  While there is more that can be done in Iceland, this itinerary will give you a glimpse into some of the highlights of the land of Fire and Ice!  Hopefully, you've chased the Northern Lights, eaten a hot dog (or maybe something more adventurous like sheep or even, GASP, horse!) and refreshed a bewilderment and sense of respect for the power and beauty of nature in our world!
Have you done the Ring Road in Iceland?  Tell us in the comments what you did differently that you recommend to fellow budget travelers.
Planning a trip to Iceland?  What other questions do you have?
The following two tabs change content below.
Author and Creator
at
Economical Excursionists
Former teacher turned blogger turned mom turned full time travel addict, LeAnna has never been one to live life by the rules. Whether she is moving to a farm in Switzerland to learn to make cheese (Yes, CHEESE), jumping off a mountain to paraglide over Cinderella castles, or taking her baby all over the world with nothing but a backpack on their backs, LeAnna designs and defines her OWN life. LeAnna, her husband Andy, and kiddo, "Lil B" love to live a minimal lifestyle, not only for the "thrill" of pinching pennies but in order to save for traveling the world. Considering over 40 countries and 90+ cities have been explored, we'd say they are doing something right!
Latest posts by LeAnna Brown (see all)