So I normally don't use this platform as a personal story board for myself.  Instead, I like to give real, practical tips and advice to fellow travelers because that's what YOU want, right!?  If you wanted to see what I was doing on a daily basis, you'd be hanging out with me over on our Facebook page! (Cough, come over and hang out with us on the FB page!)
However, I have been feeling really guilty lately about not posting much (or anything) for all you travel junkies out there.  This doesn't mean that I haven't been busting my but working on some great stuff for you though.  I wanted to give you some sneak peaks into the projects I've been working on because, well….they are all pretty bad ass and awesome!!!
1) Finished my First E-Book!!!!
This one is a pretty big deal for me.  If you are in the military and either facing an OCONUS PCS or are already stationed overseas, this book is well, pretty much a necessity for you!
Not sure how to get settled into a new country? Let me help.
Have no idea on how to make travel a reality due to work schedules, finances and fears?  I'll help you work around all that
Don't think you can afford frequent travel? Pish-Posh! I'm the penny pinching queen when it comes to travel! I'll give you all the secrets on how to see the world on a budget!!!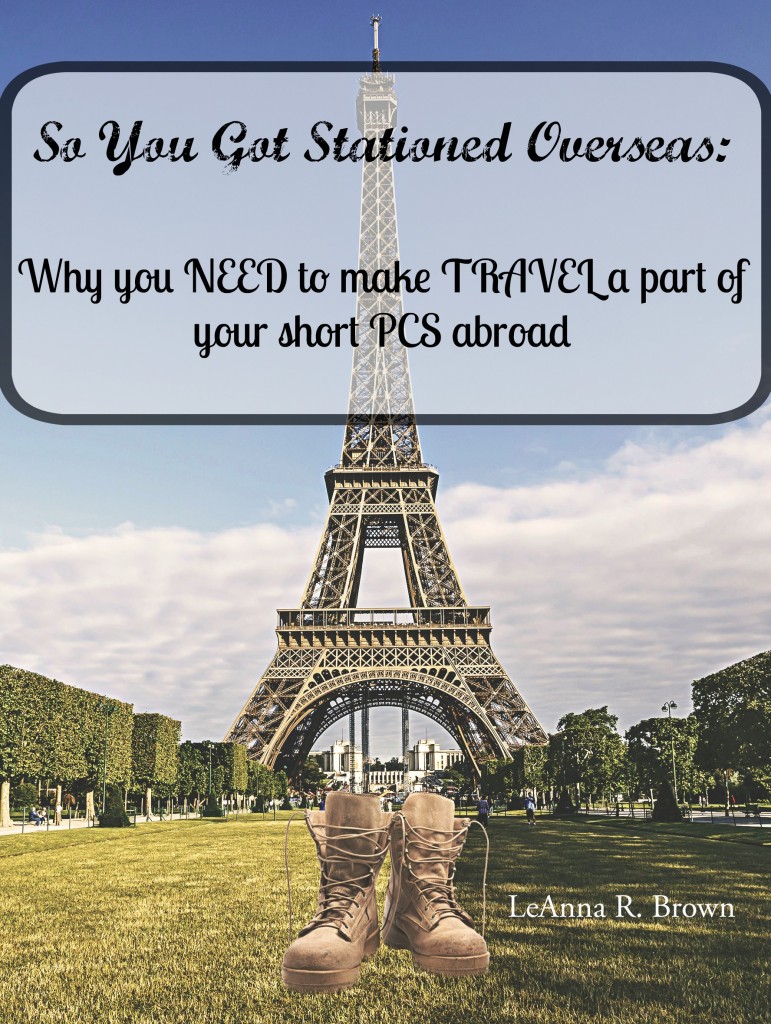 You can purchase the book and get a FREE workbook to go along with it HERE.  In addition to helping YOU, 5% of the proceeds goes to the Wounded Warrior Project.  Everyone wins!
2) ALMOST Finished with our First FREE Travel Hacking E-Course!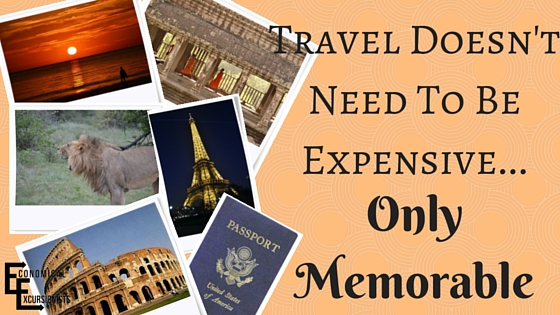 If Baby B (see point #3) can give me just a few more days, this completely FREE, mini E-Course will be wrapped up and ready for you in no time.
Five Days to Free Travel
Everyone ALWAYS asks us how we can afford to travel the way and amount that we do.  Well, wonder no more.  While I've talked about travel hacking often in past posts and even have a few beginner's guides up on the site for you, I wanted to walk you through step by step to becoming a Travel Hacker yourself.  Oh, and did I mention it's completely free??  SCORE!  Here are just a few topics we cover in the course:
What is Travel Hacking?
Can You REALLY get Free Flights and Free Hotel Stays?
Is Travel Hacking Legit…or for that matter…legal!?
How to Set a Travel Hacking Goal
Figuring out What Cards and Points to Apply For to Get FREE Travel!
And SOO much more!
Want the free E-course as soon as it's finished?  No problemo! 
Enroll HERE
3) 8 Months Preggo and Counting
Yup, Lil Baby B, or as my friend Anne over at TravelTheGlobe4Less has helped me nickname him, "Baby Hack," should be here any day now.  That alone has been taking up my time.  3rd Trimester Fatigue is no joke, folks!  I'm not going to lie.  While I have been busy working on projects, I have also been so fortunate to be able to work on them from home.  Why has this been such a blessing?  Nap Time.  Need I say more??? (take them while I can get them, right!?)
4) Maternity Leave Prep
Since the countdown is on to go from a duo to a trio in our family, I've been prepping this site like crazy so that I'm not completely abandoning you as I become sleep deprived and stir crazy when Baby Hack gets here. (Although yes, I pretty much have done that in the last month as I sort out my prep for maternity leave anyway.  Woops)
I have been busting my tail to get some AWESOME content written for you guys.  Just a preview into what is on the editorial calendar:
Beer Baths in the Czech Republic (yes, you can have your beer and bathe in it, too!)
Venice on a Budget
Stockholm on a Budget
Escape Rooms
And MORE!
Don't want to miss a single post when it goes out? Me neither! Get it in your inbox as soon as it's published!  
Just SIGN UP HERE, or, if you have already subscribed to the EE emails, update your info and preferences HERE as well.
5) Collaboration With Fellow Bloggers For Exclusive EE Content
Since I am not going to be on the site as much as I normally am in the upcoming weeks as I cuddle with that new man in my life, I have paired up with some powerful forces in the blogging world!  These gals have written some seriously stellar stuff that you'll only find here on Economical Excursionists.  As I put them into the editorial calendar, they even had ME longing to get to some of these places!
Every Lasting Voyage has me pining for the blue waters of an often unknown and overlooked Portuguese island!
Wife In The Wild Blue Yonder explains how hostels aren't just for college kids but are, surprisingly, the perfect budget option for families as well.
Let The Journey Begin goes beyond your typical tourist activities of Hamburg and shows you things to do beyond the beaten path!
Again…AND MORE!!! (man do I sound like a an infomercial!)
So, I'm terribly sorry for abandoning you in the last several weeks but know that what is around the corner for the EE community is going to knock your socks off! Thanks for sticking around, commenting on posts and making this a great place to get travel info and tips from!
Happy Travels,
~LeAnna
The following two tabs change content below.
Author and Creator
at
Economical Excursionists
Former teacher turned blogger turned mom turned full time travel addict, LeAnna has never been one to live life by the rules. Whether she is moving to a farm in Switzerland to learn to make cheese (Yes, CHEESE), jumping off a mountain to paraglide over Cinderella castles, or taking her baby all over the world with nothing but a backpack on their backs, LeAnna designs and defines her OWN life. LeAnna, her husband Andy, and kiddo, "Lil B" love to live a minimal lifestyle, not only for the "thrill" of pinching pennies but in order to save for traveling the world. Considering over 40 countries and 90+ cities have been explored, we'd say they are doing something right!
Latest posts by LeAnna Brown (see all)