One of the things that I really enjoy about the farm is that each day is a little different.  (Sure, it may be pulling weeds everyday….but it is in different fields at least!)
But in all seriousness, here are a few of the things that I have been doing around the farm.
Breakfast of Champs!  And you thought because I wasn't at home, I wasn't still on my Challenge….silly you!  Coffee shake for breakfast to start out my day right!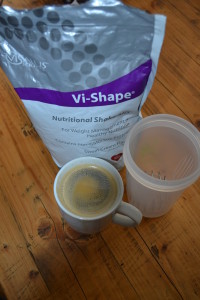 Even in Switzerland, clean clothes don't make it very far, but hey, it could be worse, I could just not be washing clothes at all…..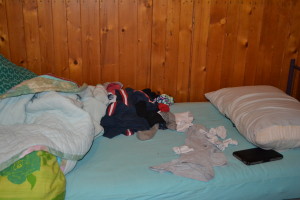 Some of my daily chores include:
1) Taking care of the Cheese Cave

2) Watering all the herbs (basil, parsley and something else that I have no idea what it is!?)
3) Watering the peach tree
4) Pulling weeds!
5) Whatever they need a hand with (some days that is harvesting crops like zucchini, fennel or potatoes and other days it might be planting things like more herbs or leaks)
I absolutely love spending time with the cows.  Franzi and I spent some time feeding the funny (and apparently stubborn) creatures

The following two tabs change content below.
The Economical Excursionist
LeAnna and Andy have been travelling the world for almost three years straight. Currently living in Germany, the couple spends as much time seeing new parts of the world as possible. However, travel can be an expensive endeavor...unless you know how to TRAVEL HACK. Join us in our adventures around the world as well as to learn a few trips on how to travel hack your own trips.
Latest posts by The Economical Excursionist (see all)