Full liters of beer.
Pretzels the size of your head.
Rotisserie chickens baked to perfection.
Oompah polka bands. Six million people!
What else could we be talking about besides the annual Oktoberfest, held in Munich, Germany!?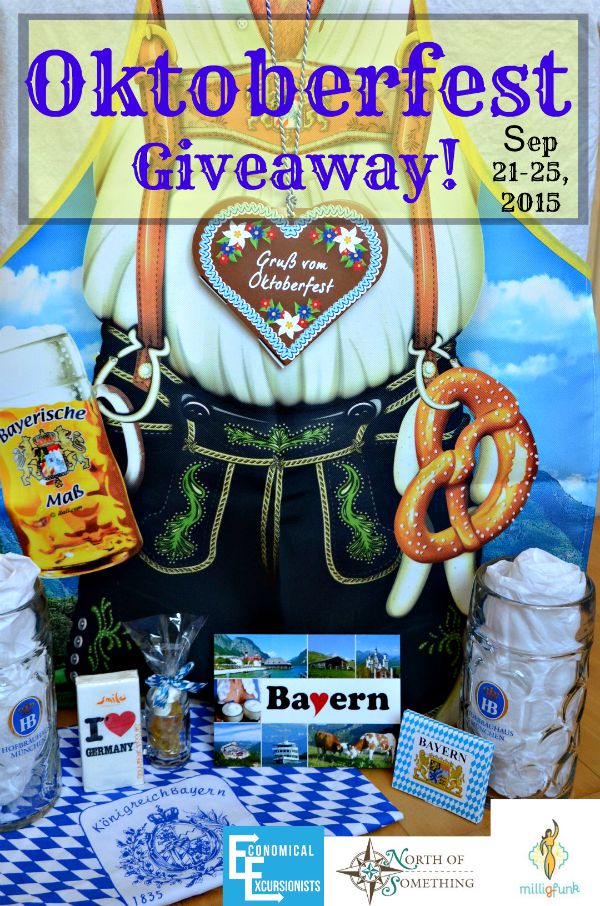 Recently, I posted one of the best read articles on the site, Oktoberfest: Everything you need to know.  Even those that aren't in Germany still felt like they could get a glimpse into the fun and atmosphere of the world's largest beer festival.  Traveler's loved it because it was so thorough with all the tips and tricks you need if you plan on heading to Oktoberfest.
But what if you didn't read it because you know you won't be going to Oktoberfest?  Well, we have great news…
Even if you can't make it to Oktoberfest this year, we are bringing Oktoberfest to you!!!
Economical Excursionists is pairing up with two local bloggers who love life in Germany, cultural experiences and travel as much as we do to bring you one amazing Oktoberfest Giveaway!
Help me give a warm Economical Excursionists welcome to: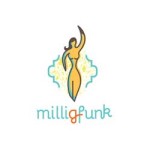 I love getting inspired by MilliGFunk and her healthy living, awesome recipes and stories on travels!

I can't wait to implement some of the great tips that NorthOfSomething gives for traveling with a kiddo since our #1 is on it's way!
Oktoberfest Giveaway Details
So, you want awesome, FREE Oktoberfest goodies?  By entering into the sweepstakes below, you can be entered into win!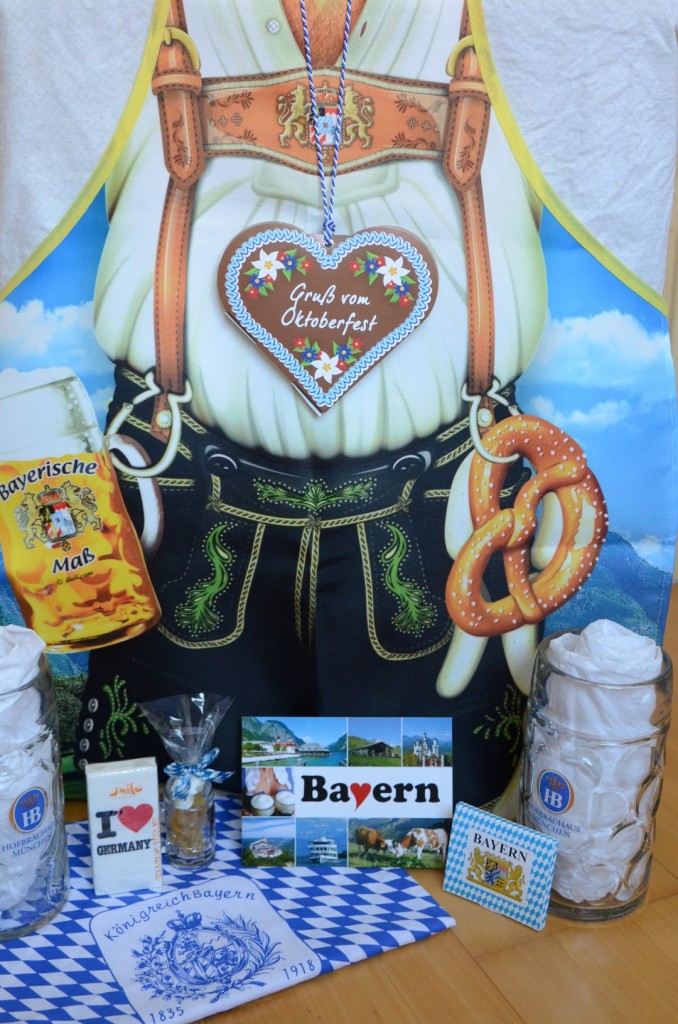 One (1) Leiderhosen Apron– good for all those brats you'll want to grill up
Two (2) Authentic Munich Hofbräuhaus beer hall Maß– perfect for ice cold Biers (one liter each to be exact!)
One (1) Mini Maß filled with local Bavarian gummies– because who doesn't love gummies!?
One (1) Satchel printed with the Bavarian Flag – ideal for carrying your Maß in
One (1) Package of mini Bavarian Chocolates from local Bavarian Chocolatier -uuum chocolate. Do I really need to say more??
One (1) Faux Lebkuchenherzn Necklace made from local Bavarian Chocolates "Gruß vom Oktoberfest" (Translation: Greetings from Oktoberfest)– since nothing says fashion like wearing chocolate around your neck
One (1) I (heart) Germany tissue packet– for those moments when you get sad that your Maß is empty
One (1) Bayern Postcard showing daily life and scenes in beautiful Bavaria– optimal for showing all your friends that you won an amazing, authentic German giveaway!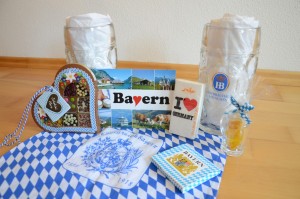 Note: Each Step is One (1) Entry.  You can do as many steps as you want…but the more you complete, the more entries you receive!
 Fine Print and Details of Giveaway:
Who can enter – All readers who reside within the US or hold a US address, such as APO, PO Box, etc are eligible to enter
Duration – Raffle will be held September 21st-25th, 2015.  Winner will be randomly chosen on September 26th, 2015 with the package being shipped out the following week.
How to enter – Each reader can enter as many times as the Rafflecopter will allow per account
How Winner Is Chosen – Winner will be chosen randomly through the Rafflecopter application
The following two tabs change content below.
Author and Creator
at
Economical Excursionists
Former teacher turned blogger turned mom turned full time travel addict, LeAnna has never been one to live life by the rules. Whether she is moving to a farm in Switzerland to learn to make cheese (Yes, CHEESE), jumping off a mountain to paraglide over Cinderella castles, or taking her baby all over the world with nothing but a backpack on their backs, LeAnna designs and defines her OWN life. LeAnna, her husband Andy, and kiddo, "Lil B" love to live a minimal lifestyle, not only for the "thrill" of pinching pennies but in order to save for traveling the world. Considering over 40 countries and 90+ cities have been explored, we'd say they are doing something right!
Latest posts by LeAnna Brown (see all)