30% Off Limited Time Pre-Sale Special!
Order Your Pre-Sale Copy before February!

Are You (or someone you know) Facing an OCONUS PCS to Europe?
Moving can be stressful.  PCSing can be frustrating.  But getting PCS orders halfway across the world?  Well, that can be downright scary.
However, YOU have the choice in how to respond to this OCONUS PCS duty station.  You can either:
Hate every second of every day missing home and the US
or
CHOOSE to embrace what Europe has to offer you and be amazed that this just may end up being your BEST duty station ever
Pre- Order NOW before the book is launched in February for 30% Off!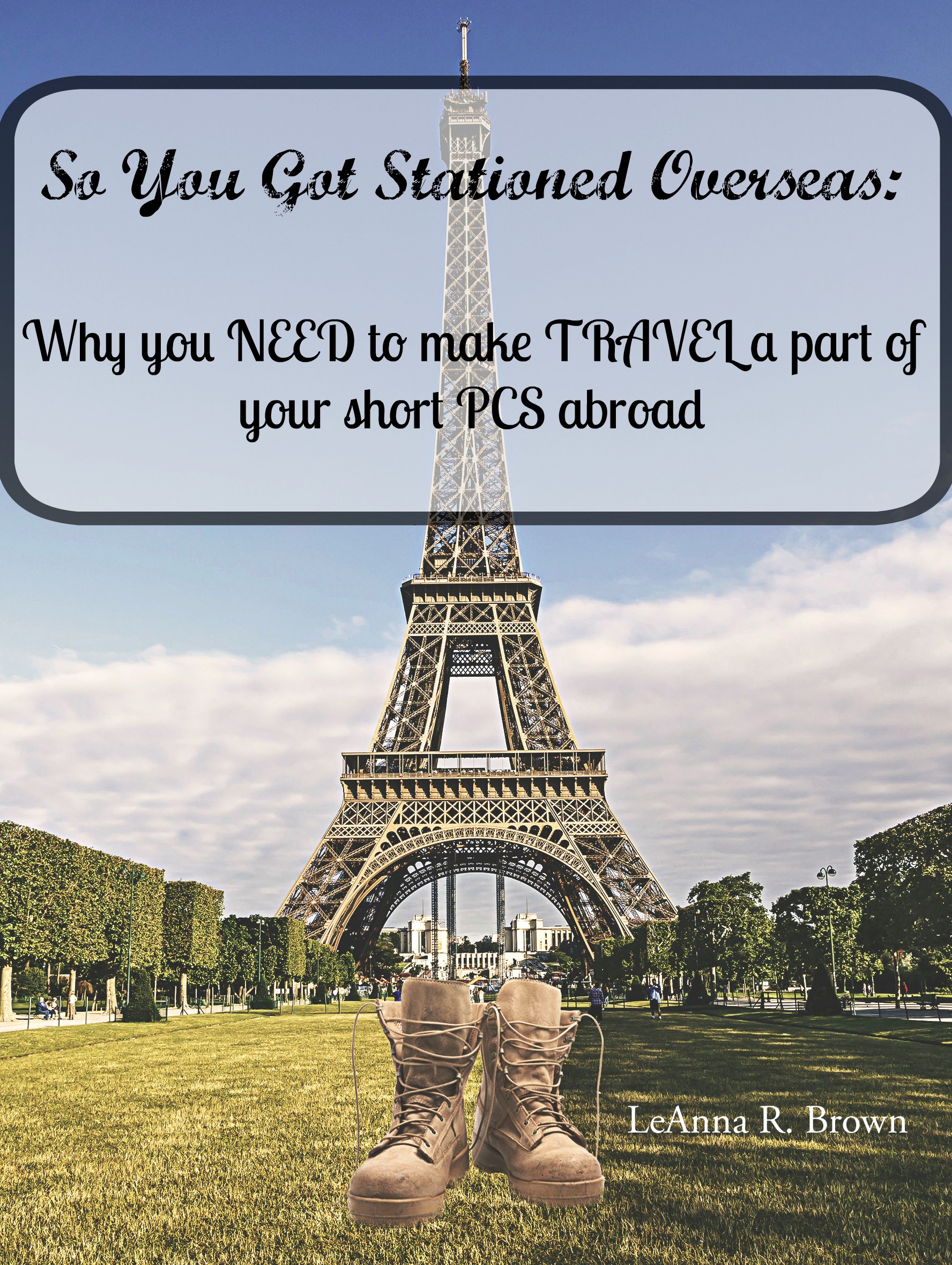 Whether you want tips and advice on how to settle into your new home, want to learn how to plan a trip from start to finish or need help figuring out HOW to afford travel, this book is just for you.
Including military-specific resources, discounts and travel options, it's also the perfect toolkit for anyone stationed in Europe, whether you've been there a few days or a few years!
Order your copy of So You got Stationed Overseas: Why you NEED to make travel a part of your short PCS abroad HERE
The following two tabs change content below.
Author and Creator
at
Economical Excursionists
Former teacher turned blogger turned mom turned full time travel addict, LeAnna has never been one to live life by the rules. Whether she is moving to a farm in Switzerland to learn to make cheese (Yes, CHEESE), jumping off a mountain to paraglide over Cinderella castles, or taking her baby all over the world with nothing but a backpack on their backs, LeAnna designs and defines her OWN life. LeAnna, her husband Andy, and kiddo, "Lil B" love to live a minimal lifestyle, not only for the "thrill" of pinching pennies but in order to save for traveling the world. Considering over 40 countries and 90+ cities have been explored, we'd say they are doing something right!
Latest posts by LeAnna Brown (see all)