10 Memories from my Trip to Marrakesh
A Guest Post from EveryLastingVoyage
 Thanks to Ada at EverLastingVoyage.com for helping us out while LeAnna is on Maternity leave.  You'll be booking your flight to Marrakesh in a flash after this great post!
A bustling city full of culture, color, and intricate designs: Marrakech. For me, it was a trip of a lifetime with wonderful travel buddies, creating new and fun memories, building friendships, and breaking down walls.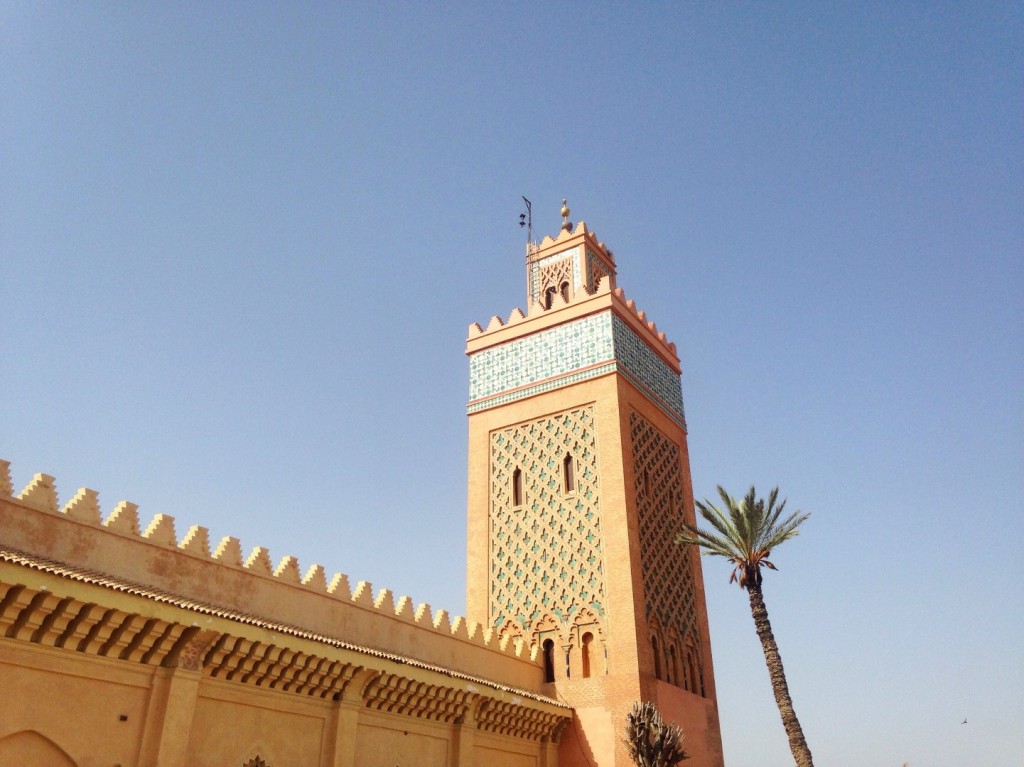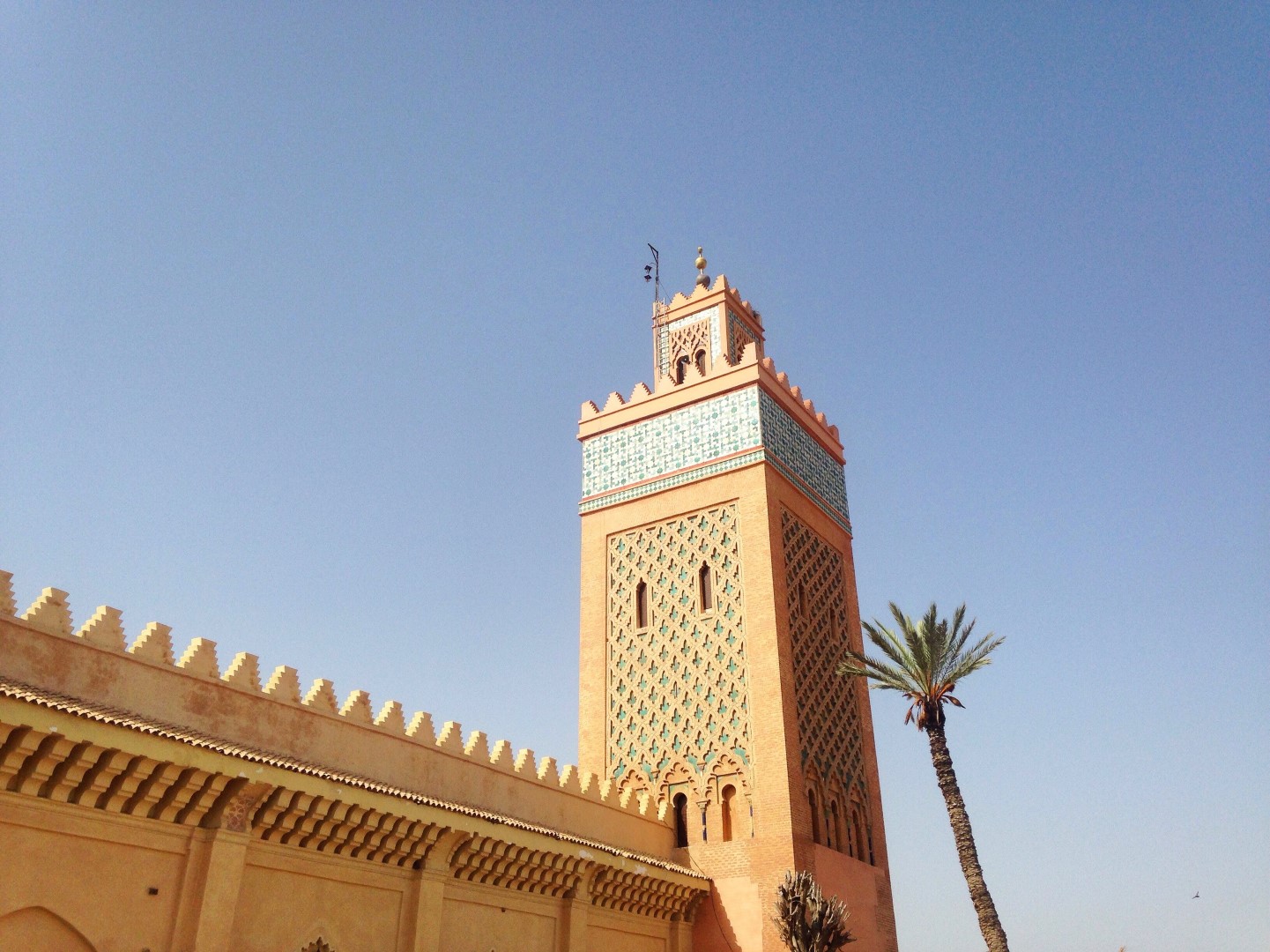 For quite some time, my girlfriends and I have been wanting to explore part of Morocco but for months it was just an idea. One day, as I was searching flights from RyanAir's awesome fare finder tool, I found a good deal from Frankfurt Hahn airport in Lautzenhausen, Germany. Although it was a bit of a drive to the airport from where we lived, we simply couldn't pass up the deal. I group messaged my girlfriends so that we could plan this adventure and a few weeks later we were on a 4 hour flight to Marrakech, Morocco!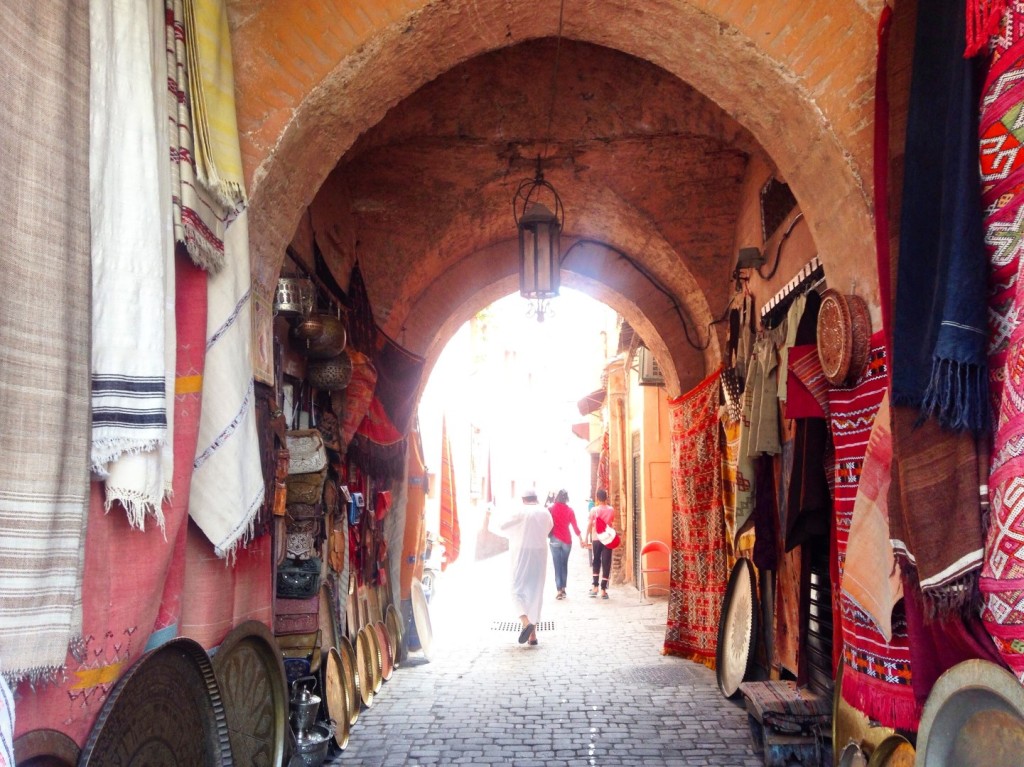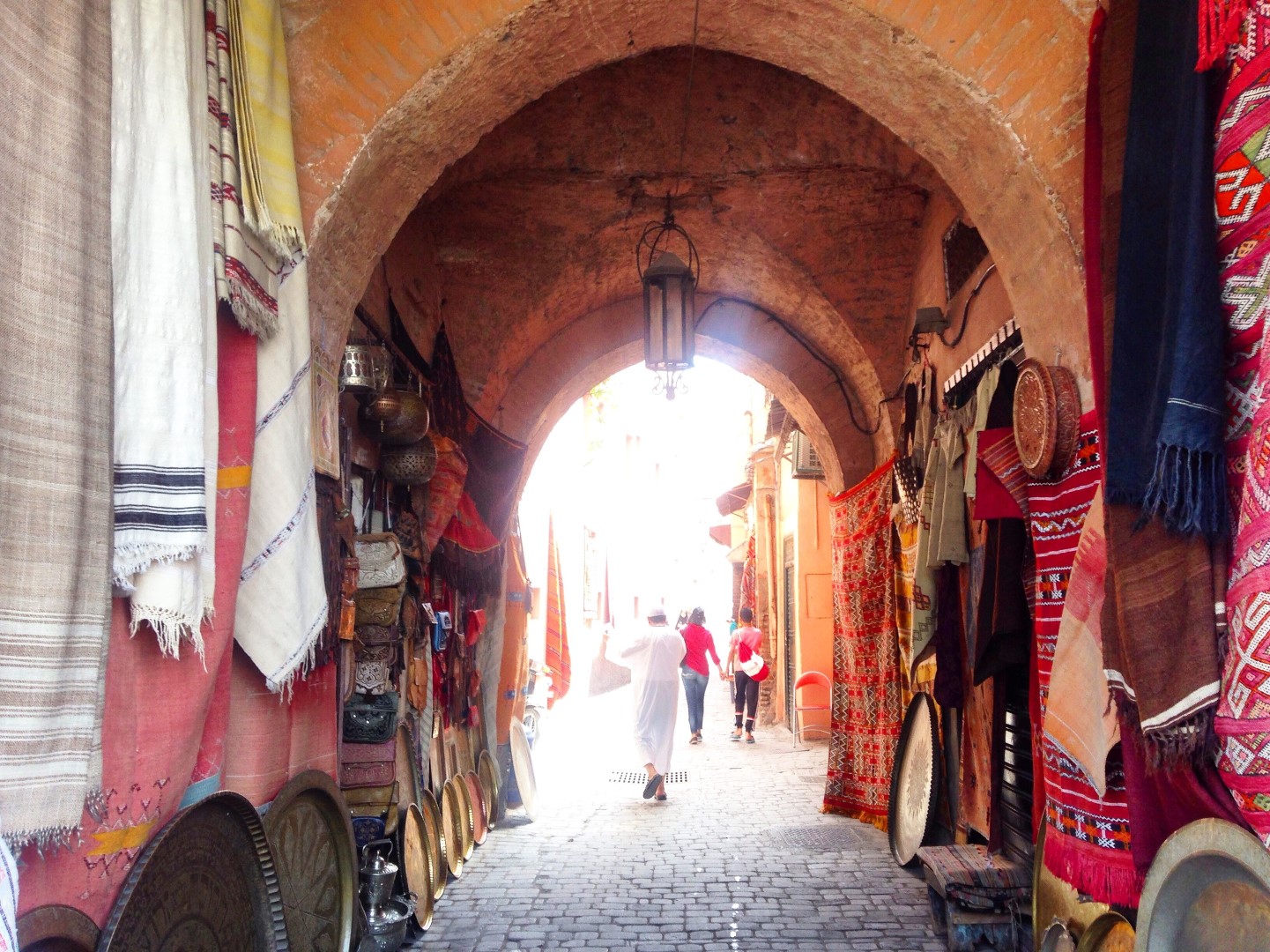 Despite some of our friends and family warning us about going to a country that was so "dangerous," we were all so stoked to be able to experience a country so different than the other countries we were used to traveling within Europe.
​Here's some of my top memories from my trip to Morocco:
1) Fascinated by the Colors, Patterns, and Zelij
Once we had arrived in Morocco, we didn't see as much of the vivid colors and stylish designs as we were expecting from the pictures we had seen. We first hopped into a very old cab (Uber had not existed) and argued with the driver about how much the fare would cost but then he altered his attitude and became our tour guide along the way to the hotel. Most of what we saw were dirt/sand roads, camels on the corner of some streets, and the occasional moped drivers with small children sitting up front. Where was this mystical dream of colors and decorative designs just as we saw all over Instagram?
Sure enough as we pull up to the hotel was when a sign of relief came over us as we then saw what we yearned to see! Inside of the homes, museums, and the medina were colors that stood out so much as if they were trying to impress you. Most of the zelij, those gorgeous mosaic tiles, seem to be purposely placed inside instead of the outside of buildings and rooms to have you come in to see for yourself. I really loved peeping inside to see this new world of colors!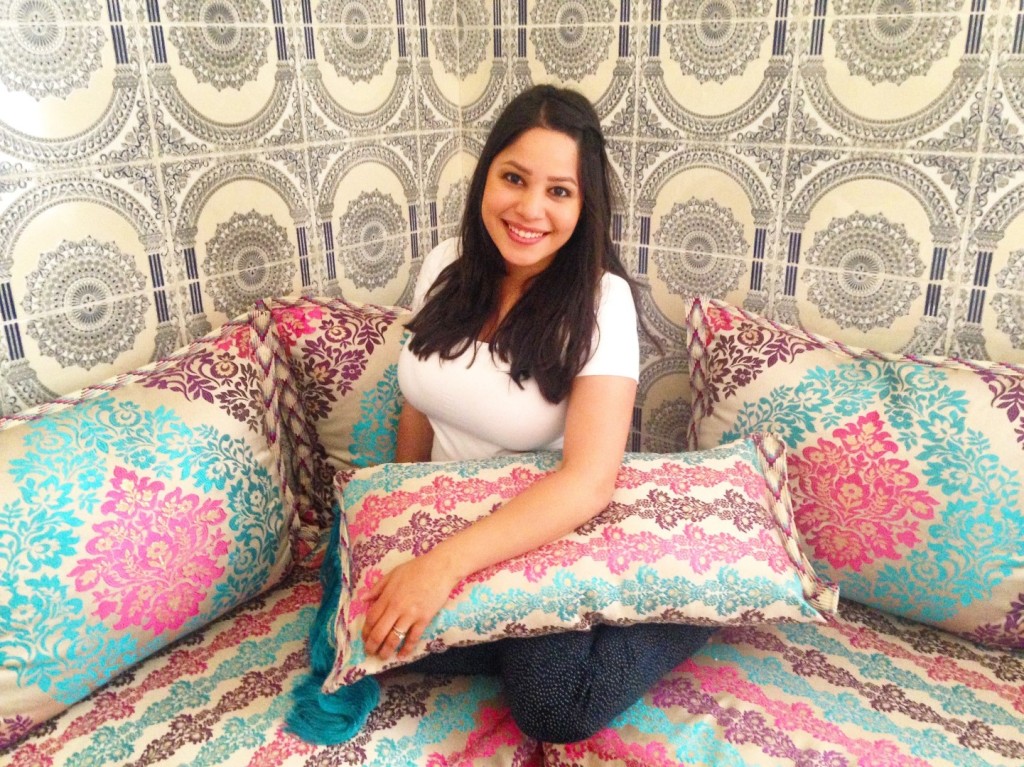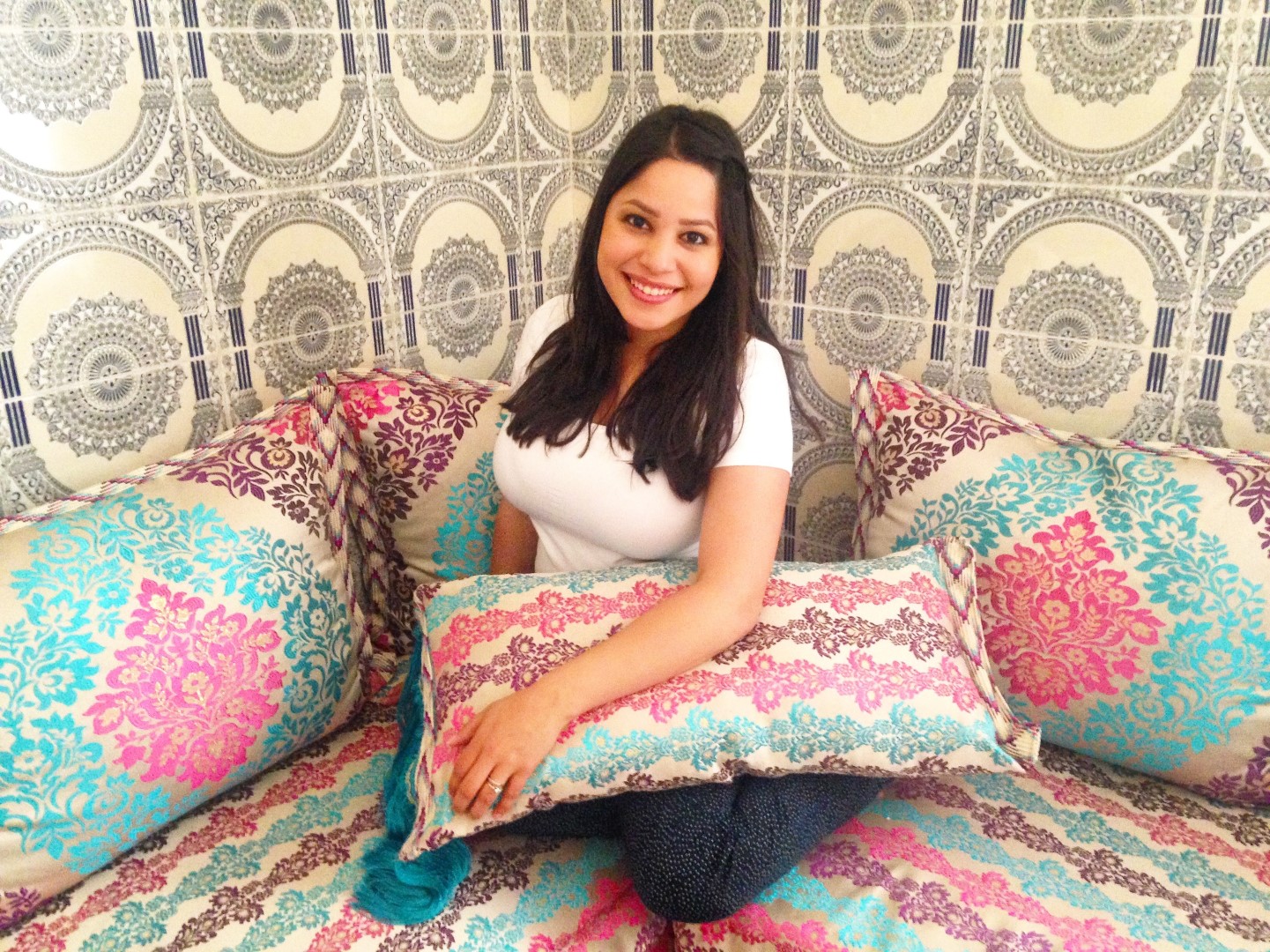 2) Falling in Love with Moroccan Food
Some of the greatest and most interesting dishes I've tried so far come from Morocco. The famous B'stilla or Pastilla was my favorite dish and I've heard that it is the most popular dish of Morocco. B'stilla brought my senses to a whole other level- sweet & sugary almonds baked with spiced chicken. Who would've thought these ingredients would pair so well? Clearly Moroccans did. If you see this on the menu, try it! You won't be disappointed.
3) Cooking With the Locals
As part of our itinerary for our adventure in Marrakech, my girlfriends and I decided to book a cooking class as it was suggested by many other female travelers in Morocco. Karima, our host, was amazing and delighted us with great hospitality into her home.
We first went through the market to pick up the ingredients for our chicken Tagine dish. Some vegetables, herbs, spices, and most importantly-the chicken. And yes, I watched the live chicken as it was butchered in front of me!
​Karima had shown us step-by-step how to prepare a delicious salad and how to cook the chicken entree. While her family helped wash dishes and heated up the traditional clay cookware, we drank plenty of tea. Actually, we drank tea for every meal and sometimes when there wasn't even a meal. We drank so much tea, I couldn't find a reason to eat! Drinking tea was traditional when having company over and we enjoyed it so much.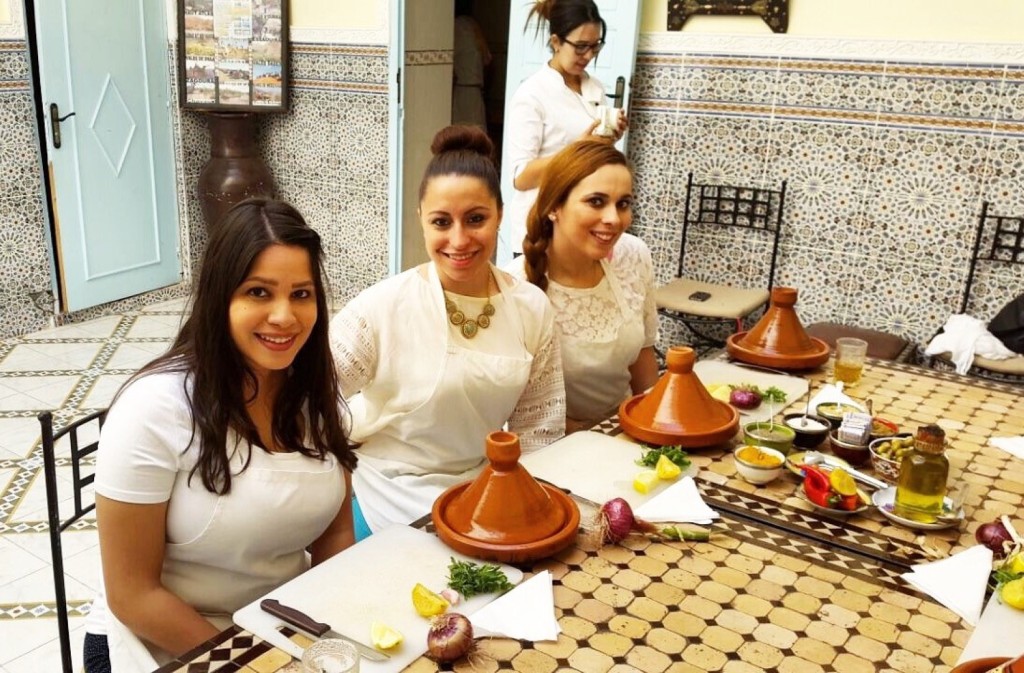 4) Grandma Lovin'
Be prepared to be adored by the grandmothers and elderly women! We were offered a bunch of hugs and kisses before saying "bye" when we left their home. This affection only made me believe how warm and loving the locals were. We couldn't leave without taking photos with grandma!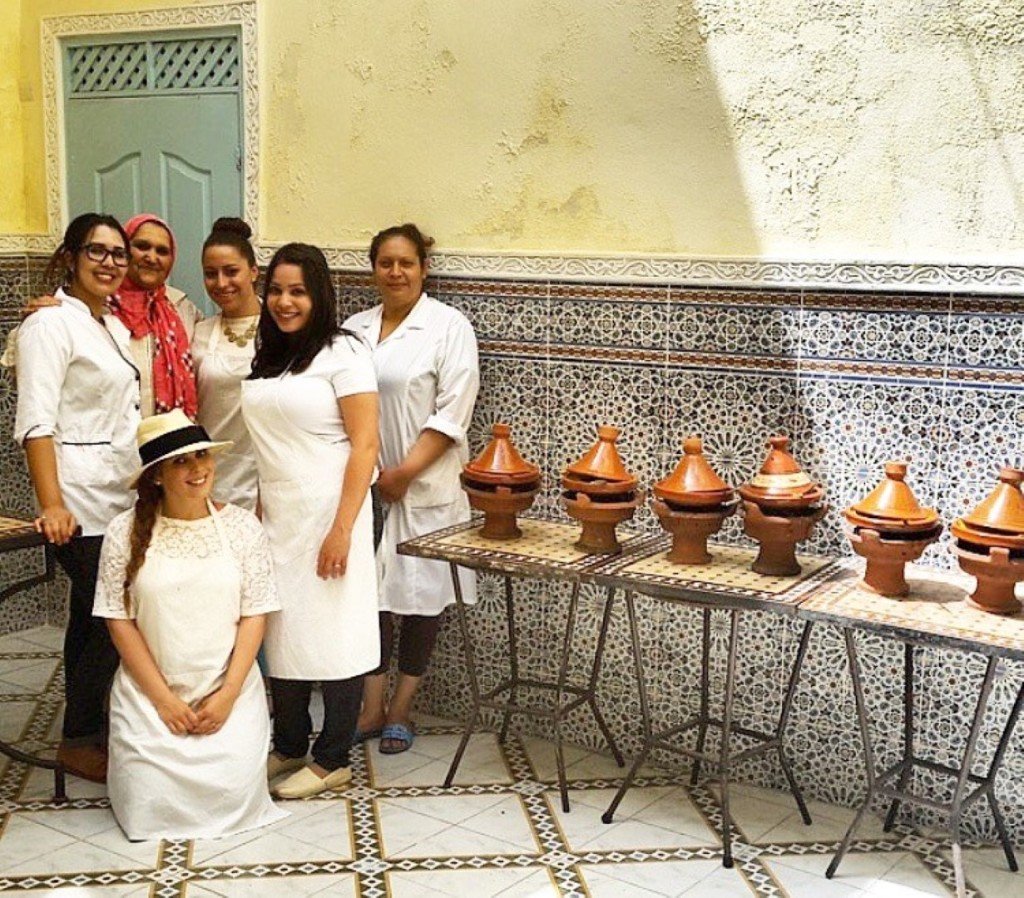 5) Nude Bathing With my Girlfriends
As mentioned in Surviving the Hammam in Morocco, my girlfriends and I were in for a surprise when we showed up for our Hammam reservation. A Hammam is similar to the Turkish baths, where locals go to for a traditional cleansing in their culture. My idea of it was that we were just going in for individual massages but what had happened was a group bathing session. Just picture: three girlfriends who had just met not even a year ago. They decided to go on a trip together and end up having to be bathed naked right next to each other in this dark steamy room by some stranger! It was so strange at first but ended up being a memory we all look back on and laugh about.
6) Hustling My Way Through The Medina
Probably my favorite thing to do was hustle for goods, and I mean the pretty Moroccan souvenirs. If you see something that catches your eye, the owner of the shop will approach you excitedly in hopes for a good bargain. You should ask them how much for a single item or a price for a group of items. Don't like the price? You can tell them you'll look elsewhere (I mean, the Medina has a bunch of the same items being sold everywhere). They will probably ask you to come back after you've walked away and ask "what do you think this should cost"? So then you can tell them the price you would suggest and negotiate. If it still doesn't work out, just politely decline the offer and move on. Most of the locals will work a deal for you. I sure was happy to bring home an extra bag of souvenirs alone!

7) Earning Sand Mustaches by Riding ATVs
I hadn't given it much thought before this excursion, but I should've prepared myself to be covered for the quad bike ride. We went a little out of Marrakech to ride ATVs in the Palm Grove and were offered our gear to start off with. The ATV company had given us helmets, goggles, and something to cover our clothes from the sand and dirt. Nothing to cover our faces but the helmet which partially covered it. We rode for about an hour into a Berber village where we relaxed and shared snacks and tea, of course. We went to take selfies and noticed afterwards that we had dirt on our faces from not being fully covered from the helmet!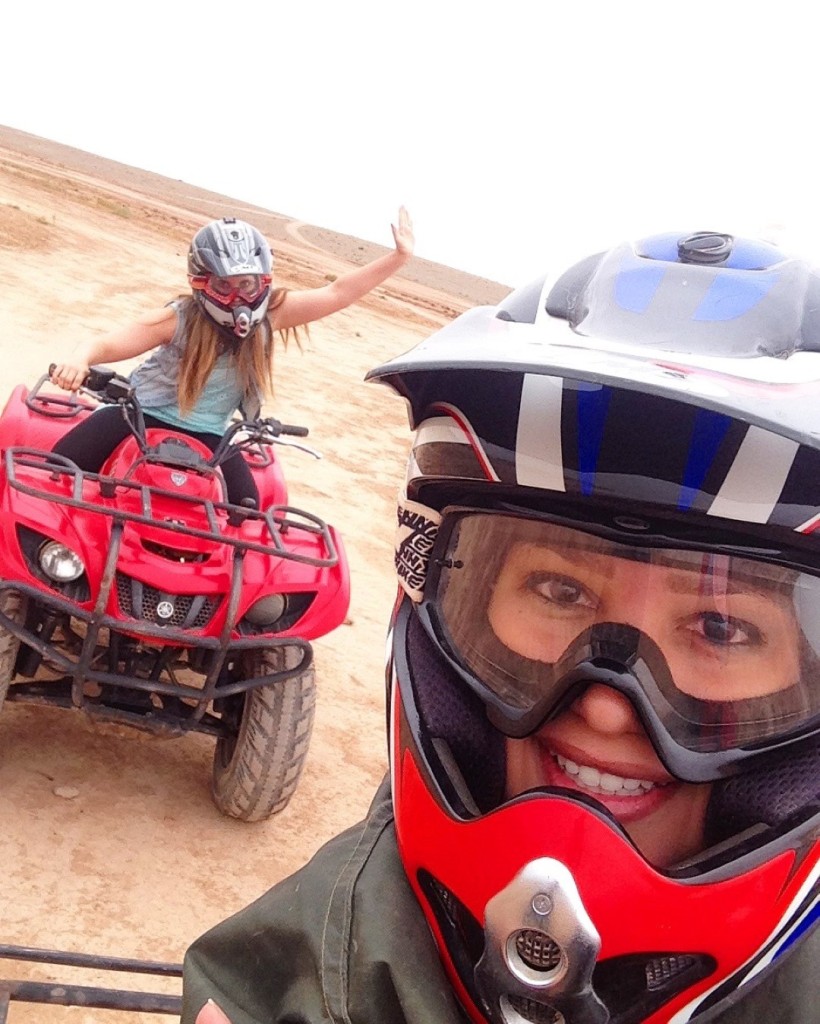 8) Riding Camels into the Sunset
You can't go to Morocco and pass up the camel rides! With the intense heat in Marrakesh, riding the camels at sunset was the perfect time! A comfortable but fun ride along with great spots for sunset photos. Our camel guides were so sweet, funny, and entertaining. Our camels were even more interesting!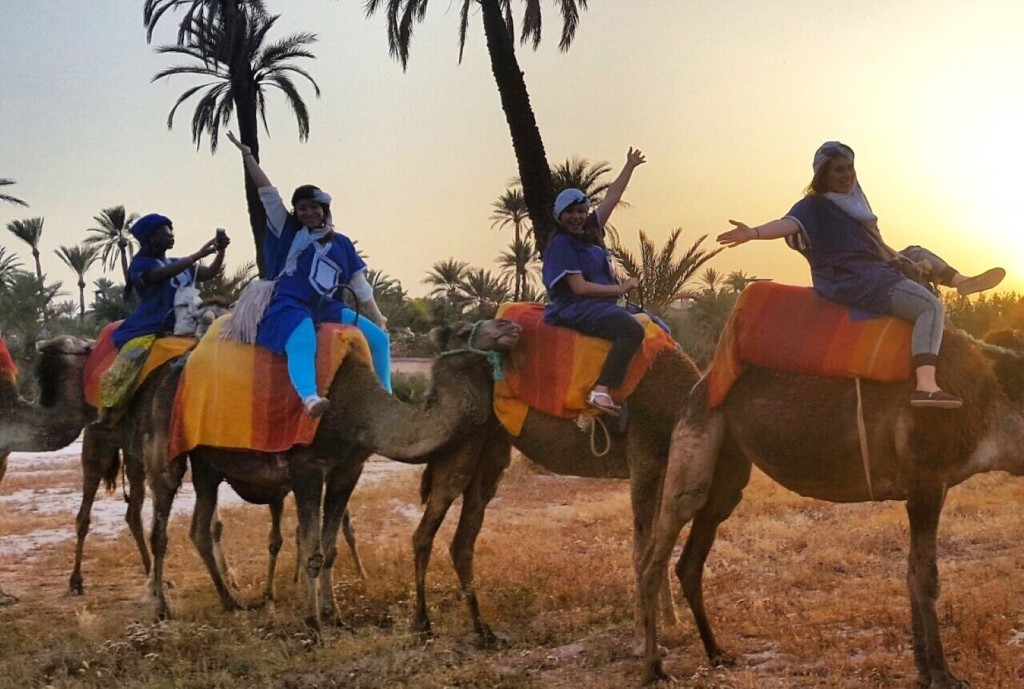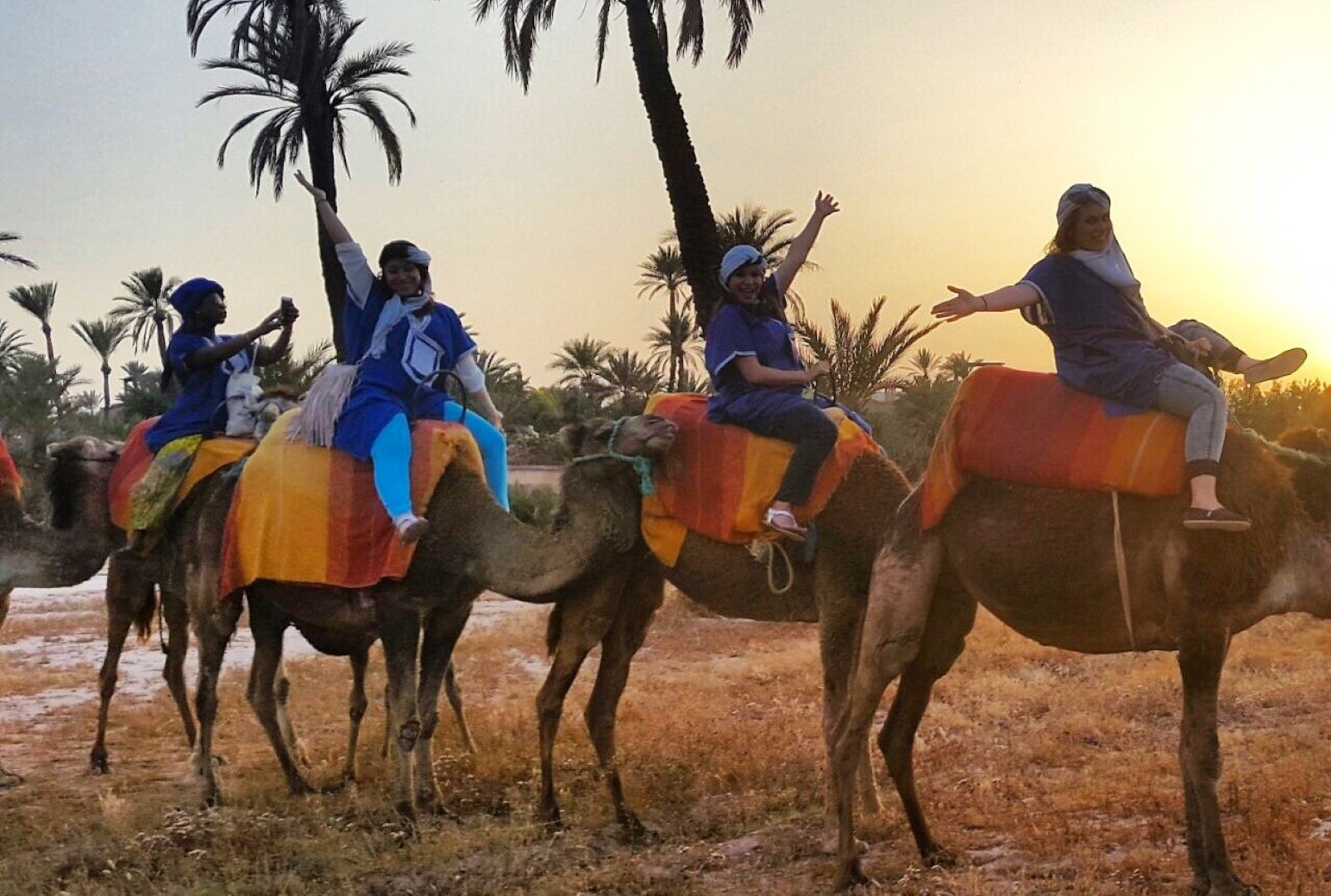 9) Learning to Speak Arabic Phrases
I believe it's highly respectable to step into another country and attempt to speak their language. Don't worry about butchering it, the locals will appreciate the gesture so much! I tried to learn a few words and phrases in Arabic and most importantly, learned how to say "thank you" or shukraan. You wouldn't believe the looks on their faces as a foreigner attempted to communicate in their language. It made them happy, and it made me happy to learn from them.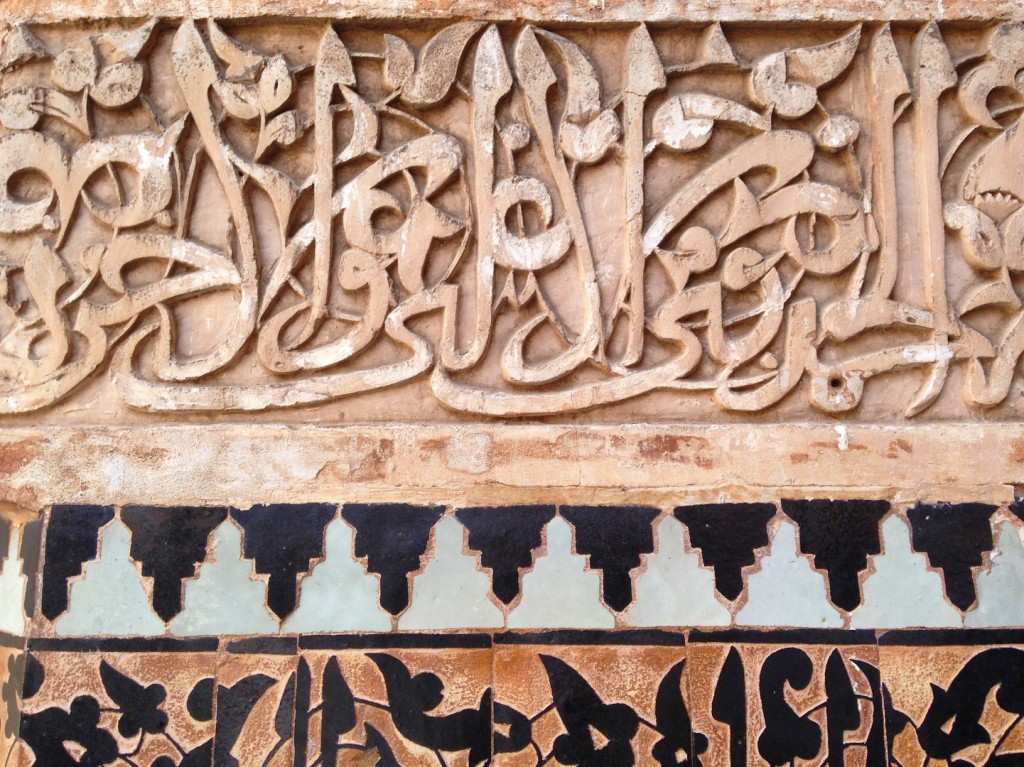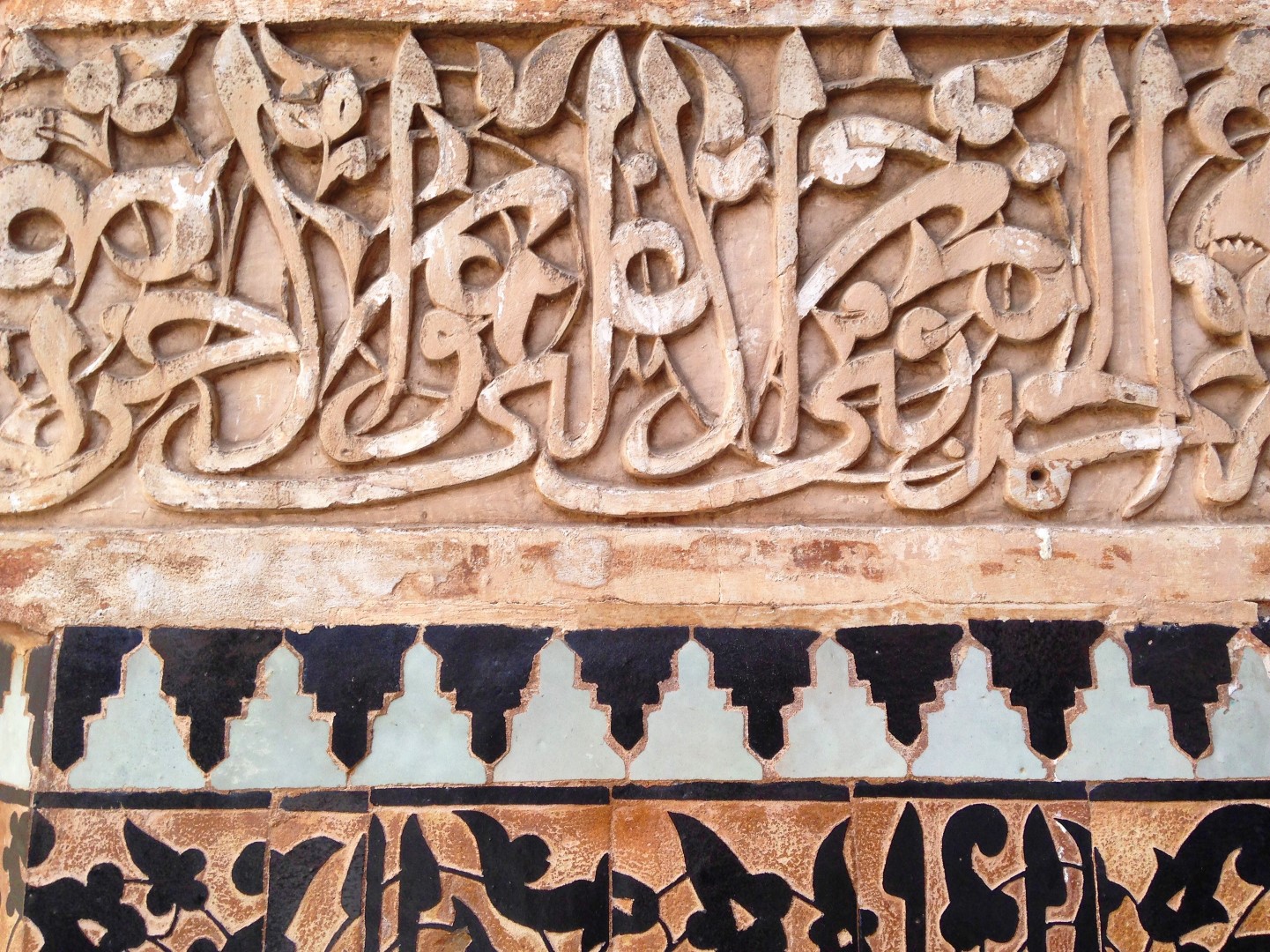 10) Cheap Henna Tattoos
Since we didn't get the henna tattoo like I assumed we would at the Hammam (see Surviving the Hammam in Morocco), my girlfriends and I couldn't leave Marrakech without getting henna tattoos! The women around the Medina can be pushy but just be sure to negotiate a price that you're satisfied with first. DO NOT let them start before agreeing on the price. One of the ladies just took my hand and started to put the henna on me before we even said yes to her! I hadn't even picked a design yet! Alas, we got what we paid for, cheap henna tattoos.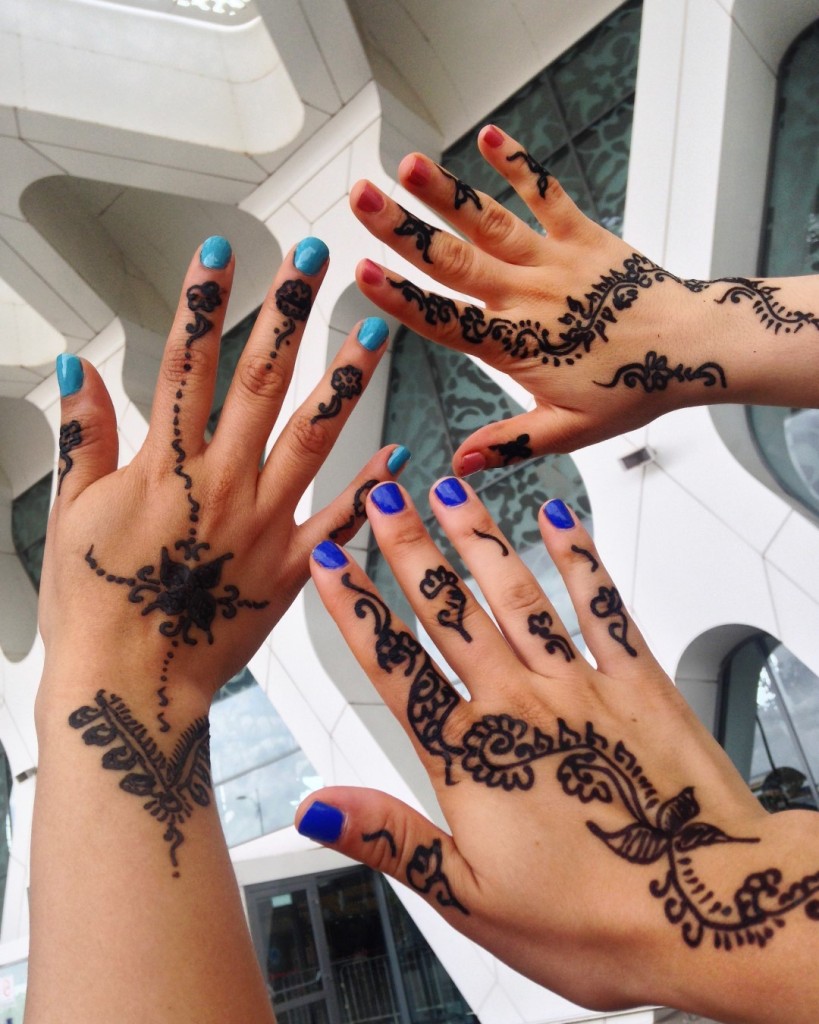 It was still something to remember and laugh about as we headed to the airport and back to reality.

About the Author
Ada is a wife, travel newbie, and a full time student with travels based out of Europe and North America. Throughout her travels she seeks self-development, a good time, and an opportunity to learn new cultures.
Follow
EverLastingVoyage on Twitter
The following two tabs change content below.
Author and Creator
at
Economical Excursionists
Former teacher turned blogger turned mom turned full time travel addict, LeAnna has never been one to live life by the rules. Whether she is moving to a farm in Switzerland to learn to make cheese (Yes, CHEESE), jumping off a mountain to paraglide over Cinderella castles, or taking her baby all over the world with nothing but a backpack on their backs, LeAnna designs and defines her OWN life. LeAnna, her husband Andy, and kiddo, "Lil B" love to live a minimal lifestyle, not only for the "thrill" of pinching pennies but in order to save for traveling the world. Considering over 40 countries and 90+ cities have been explored, we'd say they are doing something right!
Latest posts by LeAnna Brown (see all)