[This post may contain affiliate links where we earn a small commission.  Please see our disclosure for more information and thank you for supporting our site so we can continue to bring you awesome content for your travel inspiration!]
Thank you to Samantha from Sam Sees World for this fantastic Paris Itinerary!  Who doesn't love the City of Love!?
Paris is the city of love, history, and undeniable beauty. Many people plan a trip to Paris to see its various famous landmarks and leave in awe of all the other brilliant sites and attractions they see along the way.  Everyone always tries to figure out, "How many days in Paris?"  The reality is that you can do a quick stopover, a weekend trip, or several weeks in Paris!  
However, a four day Paris Itinerary gives you a  generous amount of time to see the majority of Paris's attractions and experience some of what this magical city has to offer.  You can go at a leisurely pace, yet not waste time just sitting around (unless sitting with a coffee at a Parisian cafe is on your to-do list of course!) 
However, Paris is a huge city! There is no way you can see absolutely all of the Paris attractions with four short days in the city. There will always be a new area to explore, a new café to try, or a different site to see. And whether you spend a weekend in Paris, a week, or a month, there will always be something new to discover. Paris sightseeing is like a gift that never stops giving! 
Looking For A Paris City Tour?
What To Do in Paris in 4 Days
This four day Paris itinerary includes both "Must See in Paris" main attractions and off-the-beaten-track things to do. Therefore, you will get the perfect balanced trip of seeing the iconic landmarks and some other unique attractions that will show you a different side to Paris.
This itinerary is only a suggestion. You can rearrange it to fit your travel desires best or pick and choose the activities from this itinerary that best fit you. All that matters is that you enjoy yourself and the beautiful city of Paris!
Day 1
Morning
The Louvre
The first stop in this Paris itinerary is the iconic Louvre. This attraction is one of the most famous places to see in Paris and one of the most frequented Paris landmarks. However, since it is so popular, it gets very busy. That is why you must go in the morning to avoid the large crowds that appear later in the day.
By avoiding the crowds, you can capture some beautiful photos of the structure and the surrounding area without people in them. More so, if you are an art lover or want to see the world renewed Mona Lisa, you can enter the Louvre for a morning of art appreciation.
Afternoon
Jardin du Palais Royal 
The Jardin du Palais Royal is a lesser-known attraction in Paris, that is both beautiful and enchanting. It is located very near to the Louvre and is the perfect calm oasis from an otherwise crazy area. Jardin du Palais Royal is a royal palace complete with extensive gardens, beautiful architecture, and exciting art sculptures.
Notre Dame
Since the devastating fire at Notre Dame, entrance is not permitted inside. However, you are still able to view the stunning structure from the outside. The Notre Dame stands tall and proud and is a Paris landmark one should not miss even if you can only see its exterior.
Evening
Eiffel Tower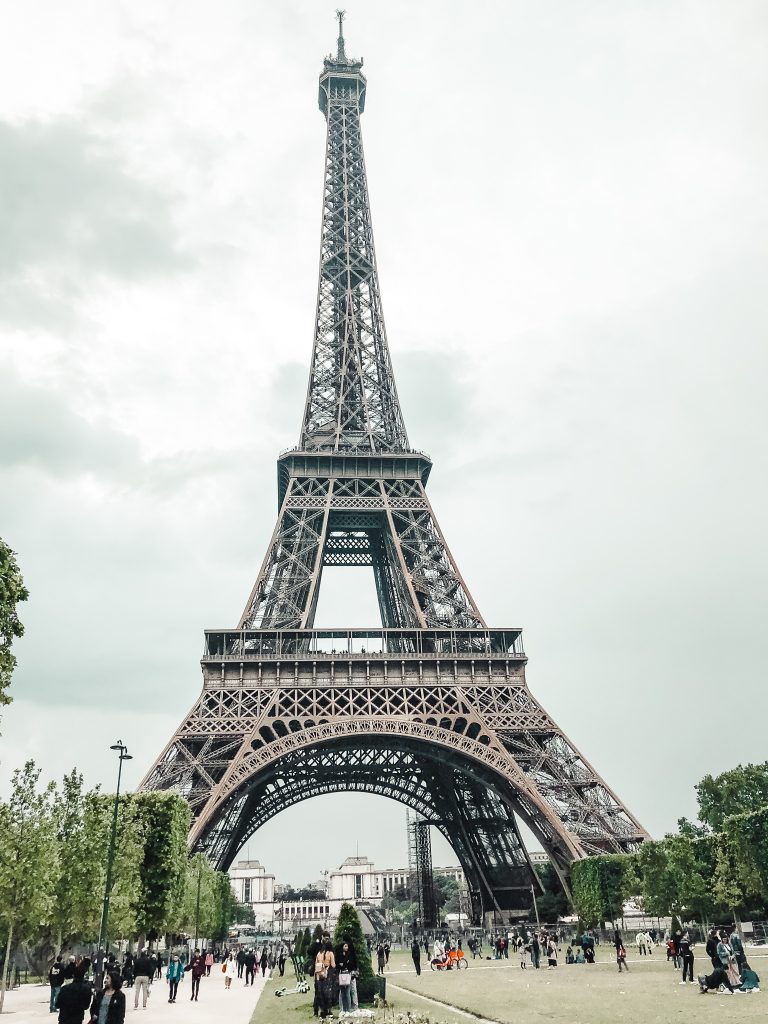 One of the best things to do in Paris is to admire the Eiffel Tower- whether you are here for 1 or 4 nights in Paris! It is a structure like no other in the world, and its sheer size is shocking every time you see it. It is a fantastic piece of architecture that deserves more than just a few photos. Therefore, buying some snacks from a nearby market and bringing a blanket for a picnic under it is a must.
This activity is a trendy thing to do in Paris, and you will find various others doing the same!
Day 2
Morning
French Breakfast
In Paris, stopping at one of the many cafes for a French breakfast is a must. Here you will get some juice, a pastry, and coffee. It is the perfect way to start your day in a classic Parisian way. 
Paris Boat Tours With A Sightseeing Cruise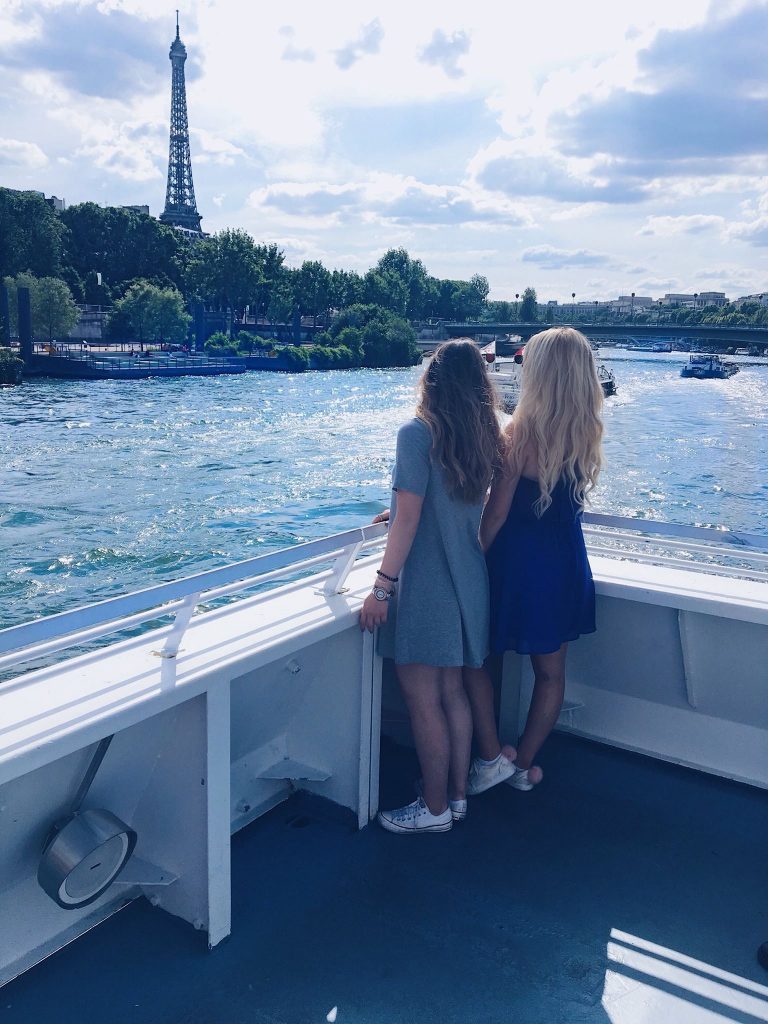 The best way to see Paris in its entire glory is by taking a sightseeing cruise on the Seine river. These cruises usually last an hour and show you all the main sights and attractions of the city.
Afternoon
Champs-Elysees & Arc de la Triomphe
The Champs-Elysees is an iconic street in Paris that is home to a variety of high end and well-known retailers. It is a beautiful street worth some explorations.  No Paris sightseeing is complete without walking this area, even if you are not planning on doing any shopping.
At the end of the street is the shocking large Arc de la Triomphe! This grand monument stands proud and tall in the middle of a large roundabout. Spend some time photographing this ornate structure and watching the crazy traffic circle around it.
Evening
Walk the Seine
The Seine River is a vast river that cuts straight through Paris. Walking along it will bring you all across the city and show you some beautiful sites.  If there with someone special, it can be a wildly romantic evening!
Day 3
Morning
Montmartre
Four days in Paris gives you plenty of time to do things like wander the lovely Montmartre neighborhood, which is filled with cobblestone streets, charming buildings, and beautiful squares. This area is ideal because it is not as touristy as other neighborhoods in the city but holds the same standard of beauty. This is the perfect area to walk around to go shopping at a local store or art gallery or find a great hilltop in a park to overlook the city with a glass of wine in hand. 
Here is a perfect DIY Walking tour of Montmarte to let you really see this wonderful neighborhood,
Afternoon
9th Arrondissement
This is the theatre district of Paris that holds the Paris Opera and other stores. Spending some time exploring this area will show you a new side of the city.  A short weekend getaway may not allow for extra sites like this, but that is wonderful about a 4 day trip to Paris- you get to see and do extra things that you might not have been able to squeeze in on shorter trips.
Evening
Pont Alexandre III 
Pont Alexandre is one of the most beautiful and ornate bridges in the world. It is complete with gold details and is a must-see in Paris.
Day 4
Morning
Jardin du Luxembourg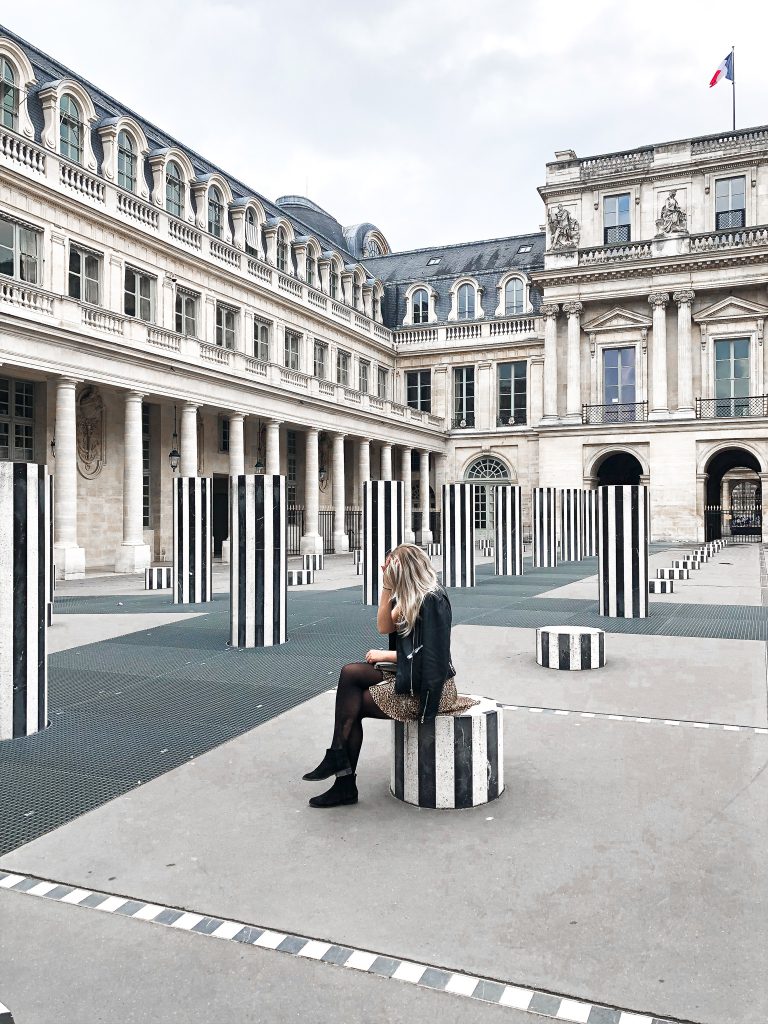 Jardin du Luxembourg is one of the prettiest garden spaces in Paris. This ample green space offers a beautiful escape from the city streets. More so, the gardens are over 400 years old but look brand new!
Afternoon
Le Marais
Le Marais is another area in Paris that is full of exciting things to do and see. The streets are beautiful and perfect for photos, and there are a ton of cute boutiques and lots of cafes and pastry shops.
Evening
Dinner in the city
On your final night, having dinner in your favorite area of the city is a must. For the past 4 days in Paris, you have seen quite a bit, and it is time to pick a favorite area, find an affordable restaurant, and enjoy a relaxed meal. There are so many great places to eat in Paris. It's got everything you may be craving, and even has a great Vegan scene as well!
Paris On a Budget Tips
Paris is an expensive city; therefore, it is essential to save wherever possible. Here are some ways to save money in Paris.
Download the LIME app and use the LIME scooters to get around. This is the most cost-effective way to get around the city, and they are super fun to ride.

Get food from grocery stores instead of eating out. Buying food at a grocery store is much more cost-effective and fun! Grab some snacks and find a beautiful place in the city to enjoy a picnic.

Buy tickets beforehand. If you want to go on any tours or enter any attractions, be sure to buy tickets online beforehand to score the best prices. 

Get a Paris Metro 3 Day Pass.  The Paris Visite Travel Pass is a great option if you know you will be using public transportation regularly while in town.  These passes allow you to use every form of public transportation in Paris unlimited, so you don't have to worry about individual tickets.  If you are doing Four days in Paris, France, then you can get a 3 day unlimited pass to help you get around.
Guest Author Bio
Samantha Karen is the founder of the travel bog Sam Sees World . She is a millennial traveler on a mission to seek the new and unknown so she can document her experiences and inspire others to explore this wondrous world. Her objective is to provide valuable information on the best things to do, see, eat, and experience while traveling and getting some good Instagram photos along the way.  You can follow her on Instagram and Pinterest for more inspiration
The following two tabs change content below.
Author and Creator
at
Economical Excursionists
Former teacher turned blogger turned mom turned full time travel addict, LeAnna has never been one to live life by the rules. Whether she is moving to a farm in Switzerland to learn to make cheese (Yes, CHEESE), jumping off a mountain to paraglide over Cinderella castles, or taking her baby all over the world with nothing but a backpack on their backs, LeAnna designs and defines her OWN life. LeAnna, her husband Andy, and kiddo, "Lil B" love to live a minimal lifestyle, not only for the "thrill" of pinching pennies but in order to save for traveling the world. Considering over 40 countries and 90+ cities have been explored, we'd say they are doing something right!
Latest posts by LeAnna Brown (see all)